Will Bernie Sanders' Tour Unite the Democratic Party?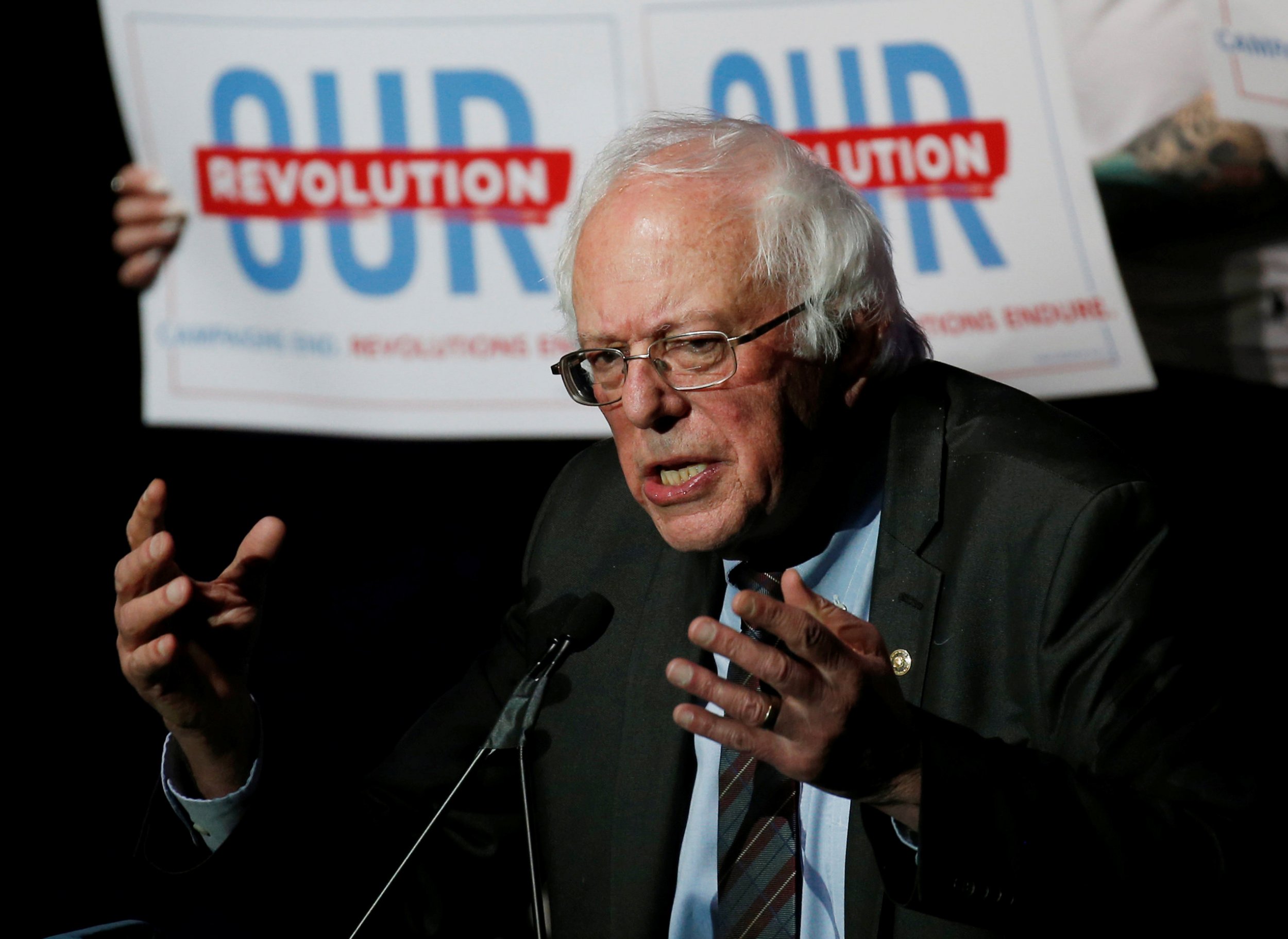 Bernie Sanders and Democratic National Committee chairman Tom Perez will be heading out on a so-called "unity tour" next week, but that hasn't prevented the independent senator from Vermont from continuing to take shots at the party whose presidential nomination he bid for last year.
Related: Bernie Sanders Says Trump Voters Not 'Deplorables'
Sanders and Perez will hold rallies in seven states in six days, beginning in Maine Monday, for a tour that has officially been termed "Come Together and Fight Back."
"At a time of massive income and wealth inequality and a shrinking middle class, we need a government which represents all Americans, not just Wall Street, multi-national corporations and the top 1 percent," a statement from Sanders and Perez reads.
Of the seven states they will head to, only two—Maine and Nevada—were won, narrowly, by Hillary Clinton in the 2016 election. The other five—Kentucky, Florida, Nebraska, Utah and Arizona—were all captured by now-President Donald Trump, three of them emphatically so.
The decision to visit traditionally red states is in line with Sanders' urgings for the Democratic Party to reconnect with the country's working class.
"We need a Democratic Party which is not the party of the liberal elite but a party of the working class of this country," the 75-year-old, who lost the Democratic primary to Clinton, said at a rally with fellow progressive Sen. Elizabeth Warren (D-Mass.) last month. "We need a party that is a grass roots party, a party where candidates are talking to working people, not spending their time raising money for the wealthy and the powerful."
The choice of states has further significance given Sanders' criticisms this week of the Democratic Party's campaigning efforts for a special election in Kansas' 4th district. In a conservative district that Trump carried in November by 27 points, Republican candidate Ron Estes defeated Democratic challenger James Thompson by a surprisingly narrow margin of fewer than seven points.
But Sanders claimed Thompson could have won if he had been given greater backing from the Democratic National Committee and the Democratic Congressional Campaign Committee.
"It turned out that you had a lot of activists, you had a lot of working people standing up and taking on the Trump agenda and with a little bit more help they may have pulled it off," he told MSNBC Wednesday. "And I would hope that the Democratic leadership would learn that lesson."
Sanders added that it was critical for the Democrats to embrace a "50-state agenda" and not to "surrender parts of the country to right-wing Republicans."
The message contrasts sharply with the one Clinton offered during her campaign when she described half of Trump supporters as "deplorables," a label Sanders has flatly rejected.
The Sanders-Democratic Party tour is notable, too, for the fact that Sanders backed Perez's opponent in the battle to be Democratic National Committee chairman, Keith Ellison. Following Perez's victory, Sanders said he was "not quite impressed" with the election process.
But Perez immediately attempted to embrace the party's progressive wing by appointing Ellison as his deputy chair. Sanders has similarly been welcomed into the party establishment, handed the role of chair of outreach days after November's crushing election defeat.
Arguably, the party can ill afford to turn its back on the man who recent polls have indicated to be the most popular politician in the United States and the most well-liked senator by his constituents.