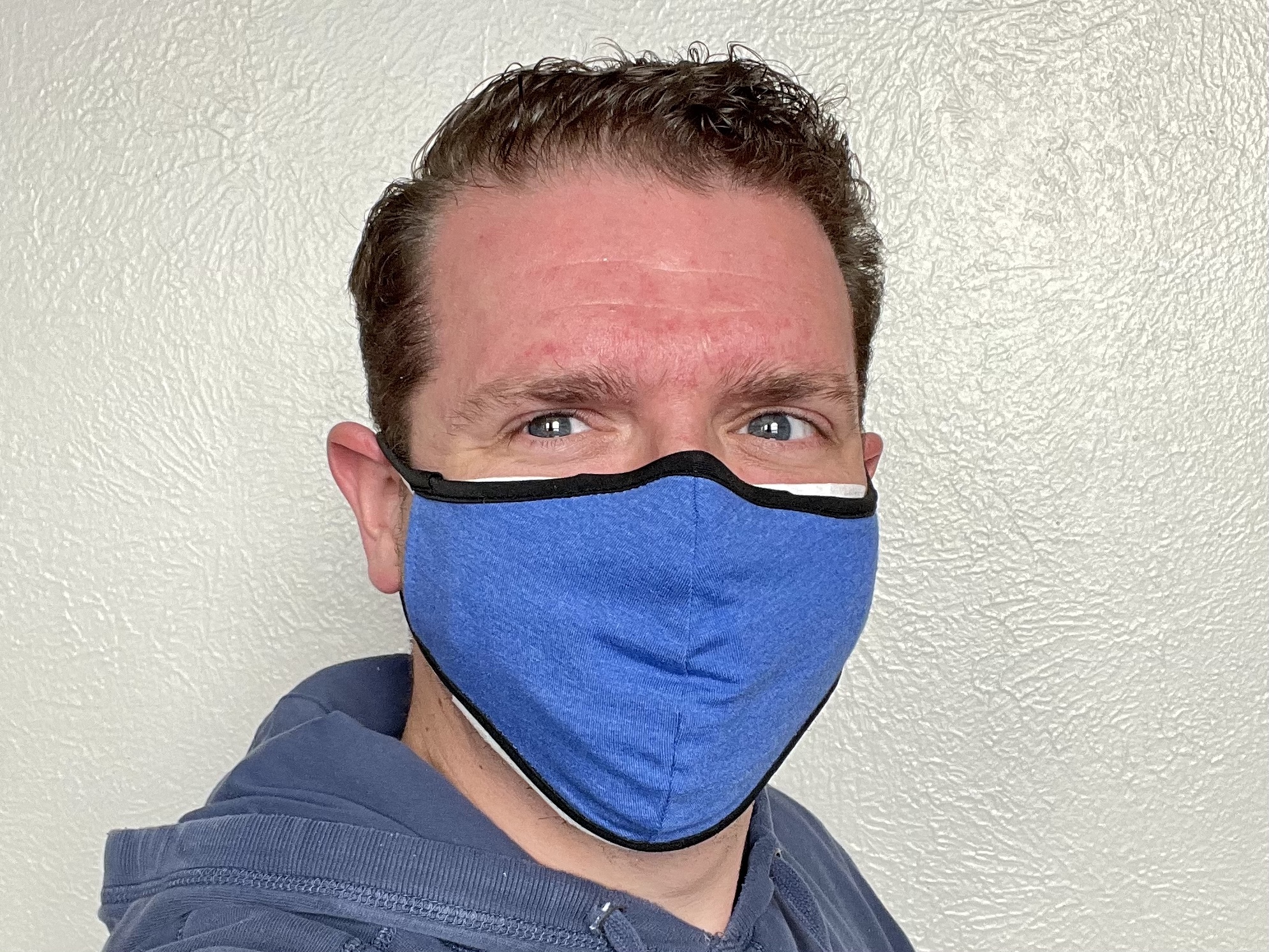 What are the best masks for double masking? What is the right way to double mask? We have the answers to what you need to know about the new recommendation to double mask or wear a tighter fitting mask.
The Centers for Disease Control and Prevention recommends double masking to better prevent the spread of coronavirus. This new report comes after Dr. Anthony Fauci recommended the practice, and it includes important tips for protecting yourself.
These are the best masks for double masking, what you need to know about how to double mask and other important information.
Best 3 Ply Masks for Double Masking
Best Cloth Masks for Double Masking
Read on for more details on double masking and information about each of these masks. You can find 3-ply disposable face masks at Walmart, Target and CVS as well.
What is the CDC Double Mask Recommendation?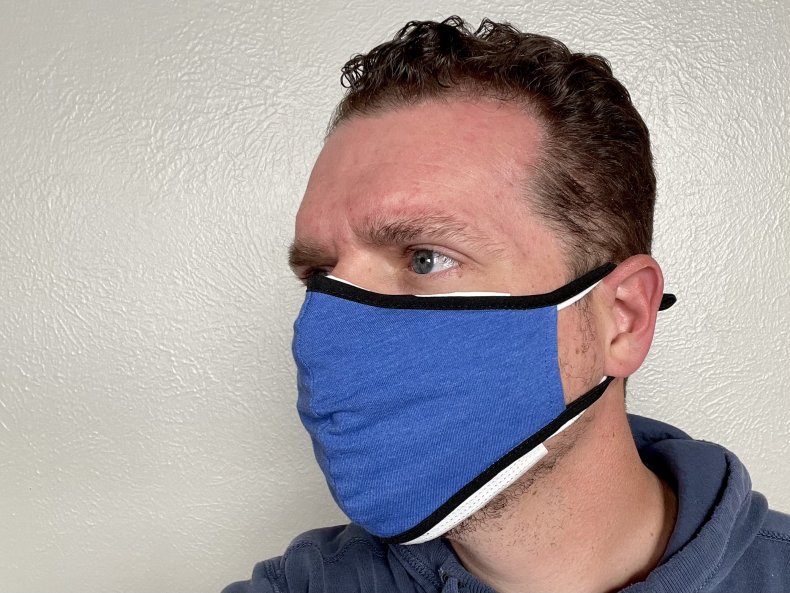 In a new report, the CDC recommends wearing a cloth mask over a medical procedure mask. This means wearing a 3-ply mask and a 3 ply cloth mask over the top of it in practice.
These 3-ply masks typically fit looser than an N95 mask or a KN95 mask. By wearing a cloth mask over top of a medical procedure mask, lab tests with dummies showed that "exposure to potentially infectious aerosols decreased by about 95% when they both wore tightly fitted masks."
The alternative to double masking is to wear a 3-ply mask with knotted ear loops and tucked-in sides.
Using a cloth mask or this knotted mask recommendation removes the gap on the mask's sides, recusing exposure.
The CDC also recommends wearing a mask fitter or a nylon covering over the mask.
How To Double Mask According to the CDC?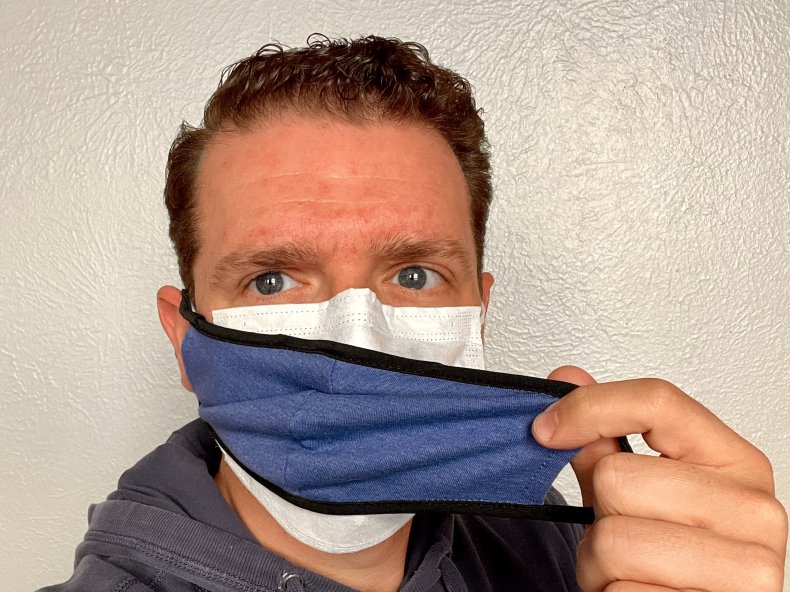 The latest CDC guidance on double masking recommends using a 3-ply mask as the first layer and then putting a cloth mask on top.
The disposable mask should include a mask with a nose wire. The second mask should be a tighter fit that pushes the inner mask's edges against your face.
The CDC specifically warns not to wear two disposable masks, as this will not improve the fit. They also say not to combine a KN95 mask with any other mask.
What Is a Mask Fitter?
An alternative to double masking is to wear a mask fitter. This is an external device, also called a mask brace. This is not the mask bracket that you may have purchased or seen used underneath a mask. This external device straps around your head and pulls the disposable mask closer to your face.
You can buy these from Fix The Mask or get a downloadable template to make your own from rubber through the website. You can also find some options on Etsy.
Best Masks for Double Masking
To start, you need a highly rated and affordable 3-ply face mask that is affordable. Our favorites that you can buy online for easy delivery are from N95MaskCo, Well Before and Amazon. The next step is a great cloth mask. We've highlighted some of our favorites below, which work well as a second layer while double masking, but you can also check out our roundup of the best cloth face masks for more options.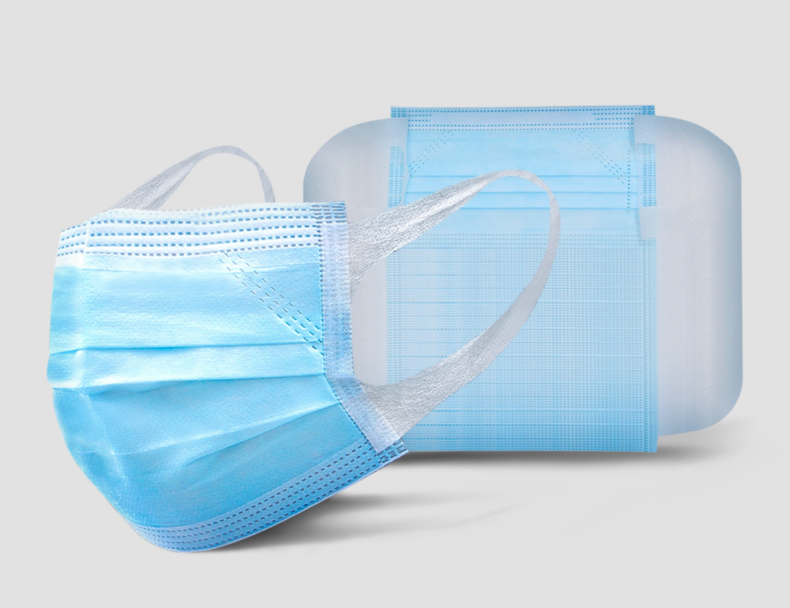 Stretchable earloops with a larger design help this 3-ply face mask from N95MaskCo stand out. There is a metal nose bridge for a secure fit and the standard 3-ply design that the CDC recommends for a disposable face mask. You can buy as a one time purchase or subscribe and save 10% on each shipment. Available in bundles up to 5,000.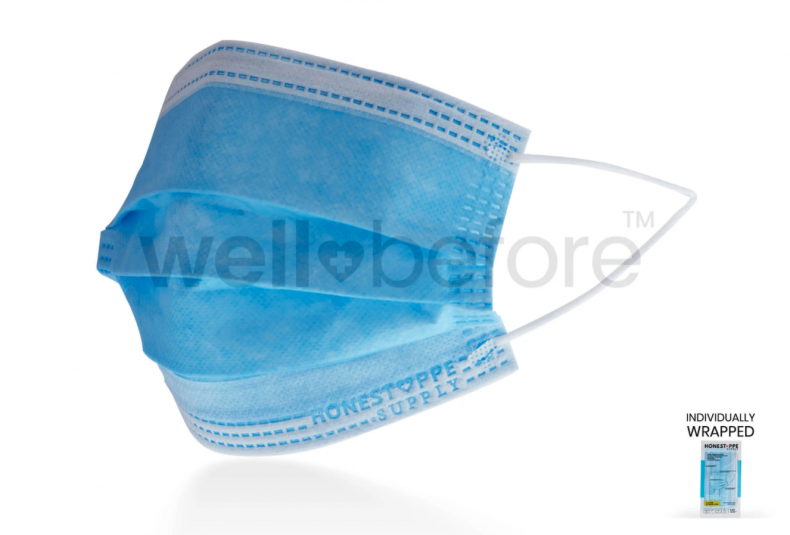 Well Before offers three different options for the 3-ply face masks with metal nose clips and they are all individually wrapped, which makes them perfect for carrying around as a spare. The standard ear loops are the most affordable, but you can also get adjustable earloops or a head strap option. They come in blue or black. We recommend the adjustable earloops for double masking. Available in quantities as low as 10 masks and into the thousands.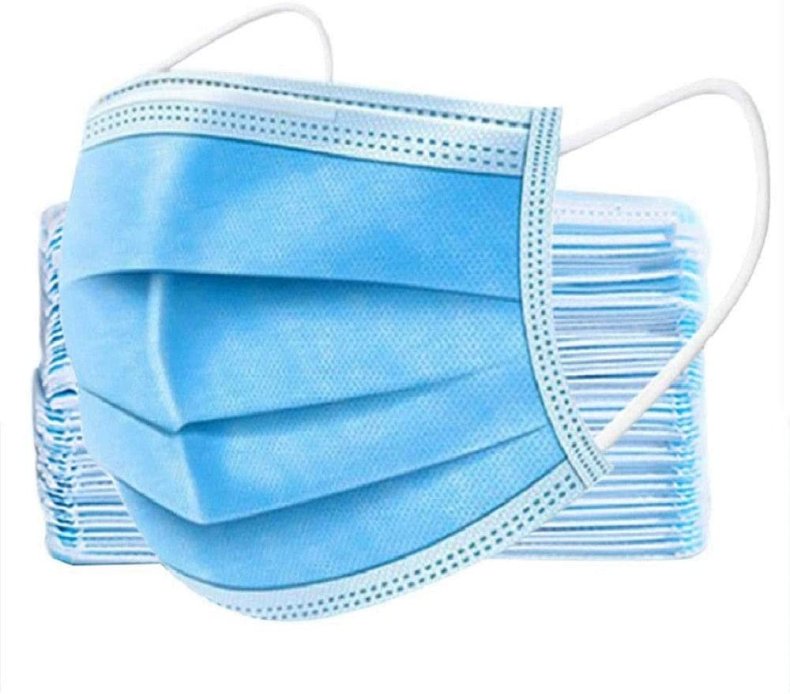 These 3-ply face masks on Amazon are available in a 50-pack and include a metal nose clip and standard elastic ear hooks. These are rated five stars with over 1400 reviews on Amazon.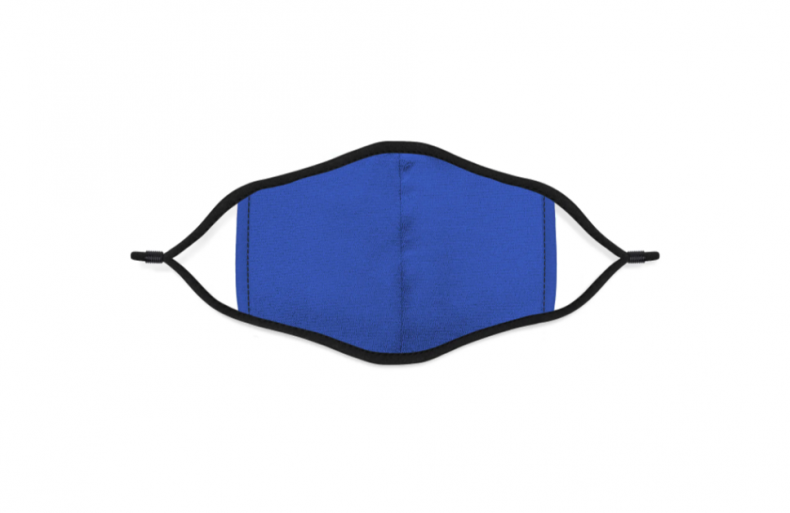 ShopVIDA masks are light and include a 5 layer activated carbon filter that fits into an internal pocket. These are available in multiple colors, and they can be purchases in multi-packs for a discount. We like the adjustable ear straps that ensure a tight yet comfortable fit.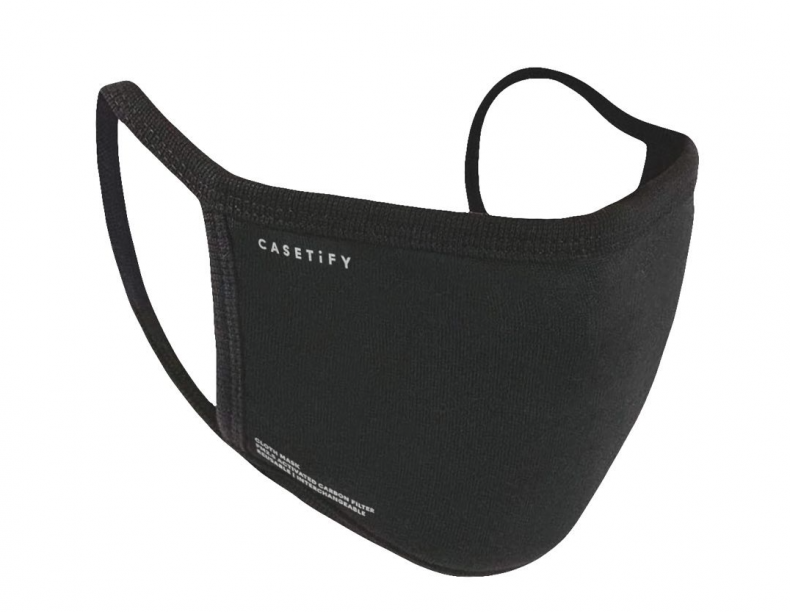 The Casetify cloth face mask is one of our favorites for standalone wear, and it works excellent as an outer layer for a double mask setup. The fit is tight along the cheeks, so it delivers the added protection you want from double masking.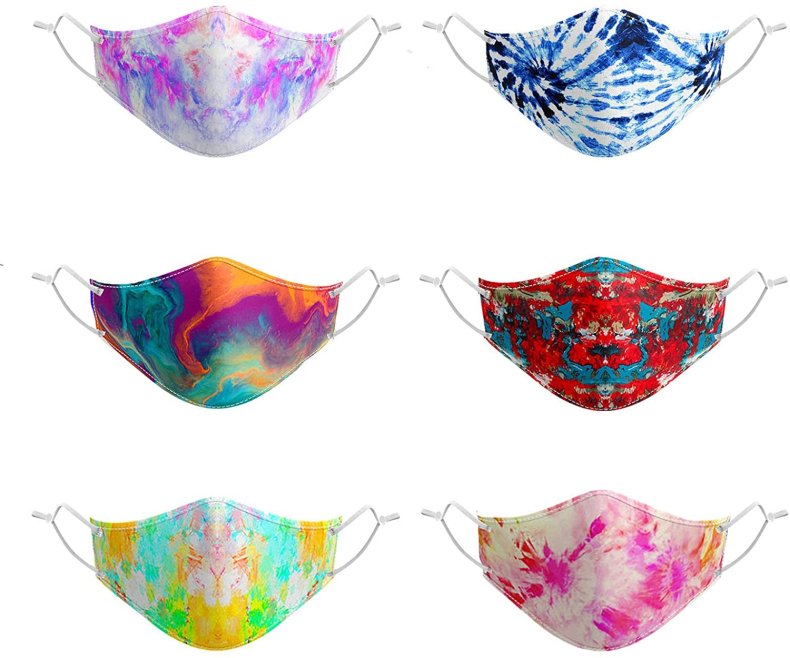 Amazon sells many cloth face masks, and there are plenty of great options. This six-pack of tie-dye masks is rated 4.8 stars by or 600 reviewers, and reviewers love the snug fit as well as how good they work with glasses.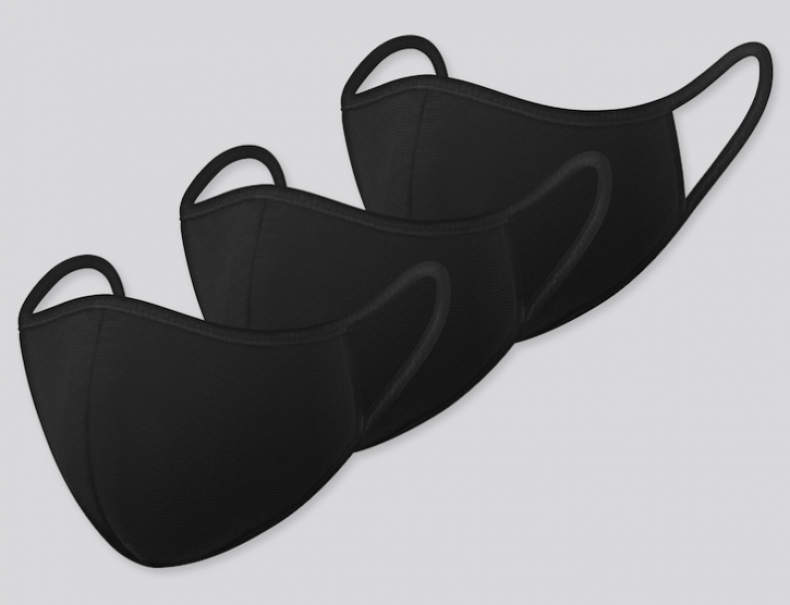 The Uniqlo AIRISM Face Mask three-pack is a great deal for cloth masks, and they are available in multiple sizes. The design is great for wearing over a disposable surgical mask for extra protection. The masks are available in white, black and gray.
Newsweek, in partnership with NewsGuard, is dedicated to providing accurate and verifiable vaccine and health information. With NewsGuard's HealthGuard browser extension, users can verify if a website is a trustworthy source of health information. Visit the Newsweek VaxFacts website to learn more and to download the HealthGuard browser extension.
Newsweek may earn a commission from links on this page, but we only recommend products we back. We participate in various affiliate marketing programs, which means we may get paid commissions on editorially chosen products purchased through our links to retailer sites.