The 10 Best New Movies to Watch on Streaming Services This November
November is shaping up to be one of the strongest months of the year for original movie content coming to streaming services.
We'll see the likes of Dwayne Johnson, Adele, Idris Elba, Tom Hanks, Will Smith and Gal Gadot shine this month with their upcoming projects. While there are many new original Christmas movies launching on streaming platforms, none of them make November's top ten list.
Mark your calendars and feast your eyes on the list of movies coming out this month, as the first slew of awards season contenders emerge on Netflix, Amazon Prime Video, Apple TV+, HBO Max, Disney+ and Paramount+.
The Harder They Fall, November 3 — Netflix
The Harder They Fall opened to rave reviews on the film festival circuit in November and looks set to be just as successful on Netflix.
The debut movie from musician Jeymes Samuel, Jay-Z also produces this Western movie which features a predominantly Black cast. Idris Elba, Regina King, Jonathan Majors and LaKeith Stanfield are just some of the stars appearing in this impressive ensemble cast.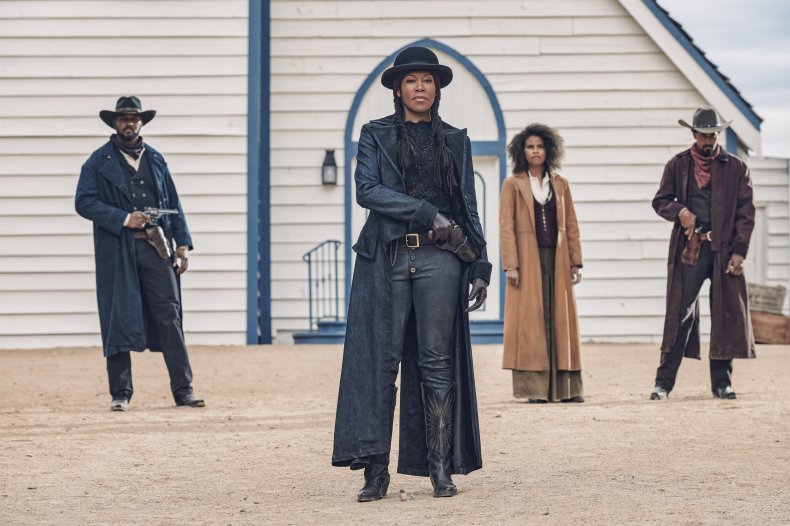 Finch, November 5 — Apple TV+
From an ensemble cast to essentially a one man show, Tom Hanks stars as a man travelling across an apocalyptic America with his dog and robot in the Apple TV+ movie Finch.
Directed by Game of Thrones' Miguel Sapochnik, Finch is a surprisingly moving story which pulls at the heart strings and makes you fall in love with a robot, voiced wonderfully by Caleb Landry Jones.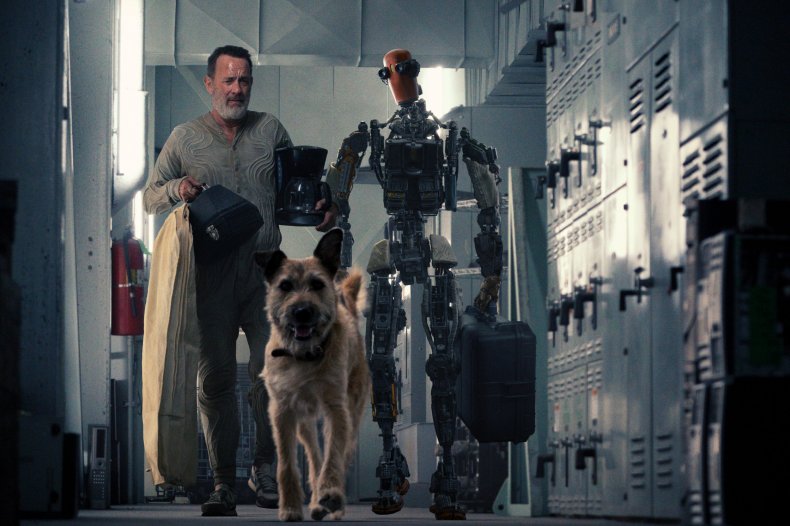 The Electrical Life of Louis Wain, November 5 — Amazon Prime Video
This feline-heavy British biopic tells the life story of cat-loving artist Louis Wain. Benedict Cumberbatch plays the lead role and is supported by Claire Foy (The Crown), Toby Jones (Captain America: The First Avenger) and Aimee Lou Wood (Sex Education).
A Cop Movie, November 5 — Netflix
This R-rated, Mexican movie arrives on Netflix on the first Friday of the month and will set pulses racing.
In A Cop Movie, two actors get in over their heads as they undergo an immersive process to find out what it takes to be a cop in the country's capital Mexico City.
Passing, November 10 — Netflix
Rebecca Hall makes her directorial debut with Passing, a movie about racial prejudice and identity. Based on Nella Larsen's 1929 novel, it stars Tessa Thompson and Ruth Negga as one of them admits to "passing" as a white person in order to run in higher economic circles.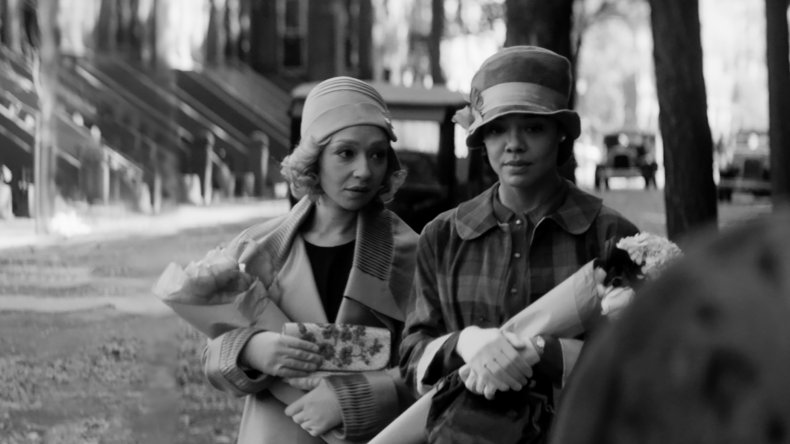 Home Sweet Home Alone, November 12 — Disney+
Disney+ day is dropping loads of new original series and movies including Jungle Cruise, Shang-Chi and the Legend of the Ten Rings and the new original short series Olaf Presents. Standing out from the impressive list is the divisive movie splitting the opinion of Home Alone purists, Home Sweet Home Alone.
You know the drill at this point—the movie stars Archie Yates (Jojo Rabbit) defending his home from would-be robbers Ellie Kemper and Rob Delaney.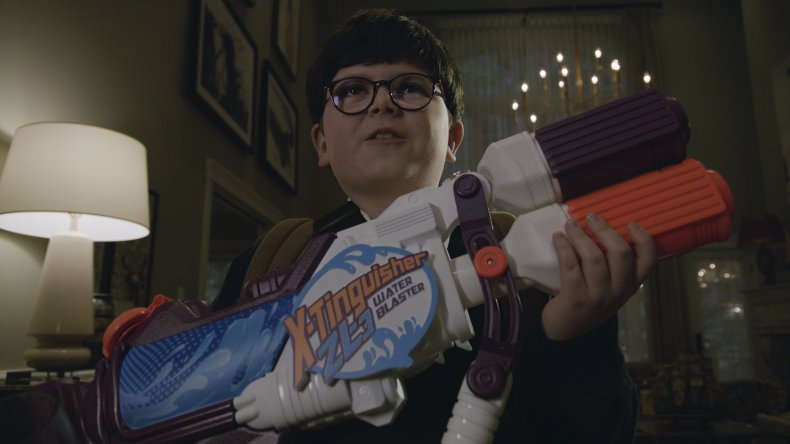 Red Notice, November 12 — Netflix
Dwayne Johnson and Ryan Reynolds team up to try to outwit a whip-smart international jewel thief played by Gal Gadot. The big budget action film features plenty of impressive set pieces, explosions, gun fights and hand to hand combat. If you'd rather see it on the big screen, Red Notice will be out in theaters a week before its Netflix launch.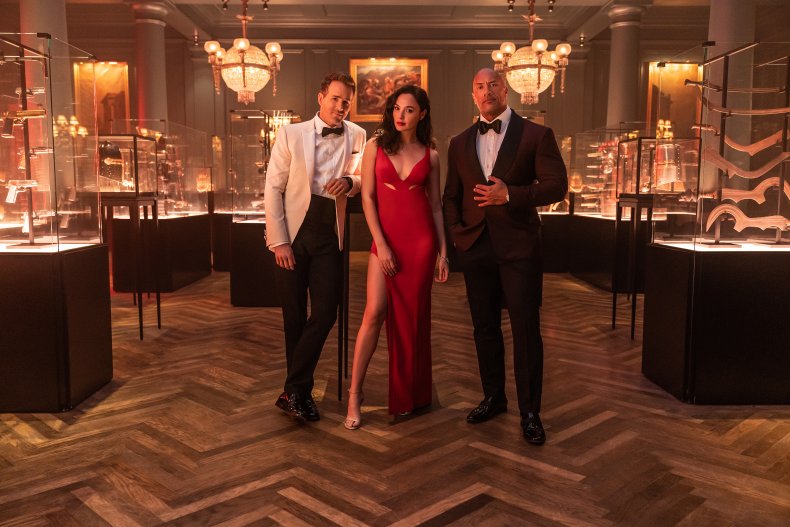 Adele: One Night Only, November 14 — Paramount+
Emerging from the studio to release her new album 30 in November, Paramount+ and CBS secured the exclusive rights to broadcast her upcoming special.
The British singer will perform unreleased songs from her new album, as well as some classics. During Adele: One Night Only, she'll will also be interviewed by Oprah Winfrey.
King Richard, November 19 — HBO Max
Will Smith is being tipped for Oscar glory for his role as the father of Venus and Serena Williams in the sports biopic King Richard.
Simultaneously released in theaters and on HBO Max, as many of their movies have been recently, you can watch the story of how he inspired two tennis legends from Friday, November 19.

Tick, Tick... BOOM!, November 19 — Netflix
Lin-Manuel Miranda directs and Andrew Garfield stars in this upcoming musical drama, a semi-autobiographical story from the late composer Jonathan Larson.
Larson is best known for creating the rock musical Rent, and the story follows his quarter-life crisis as he approaches 30.