Best-Selling Controversial Book on Transgender People Removed From Amazon 3 Years After Publication
Ryan Anderson's When Harry Became Sally was removed from Amazon's cyber shelves Sunday, three years after the controversial best-seller was published on February 20, 2018.
Anderson told Newsweek that he discovered that his book had vanished from Amazon—as well as the company's e-reader Kindle, podcast service Audible and used-book sellers—when someone looking to buy a copy informed the author. He said that neither he nor his publisher were notified by Amazon.
In 2018, the book hit No. 1 on two of Amazon's best-seller list before it was even released, but sparked controversy for arguing that society's growing acceptance of transgender people stems more from ideology than science.
"We need to respect the dignity of people who identify as transgender," Anderson argued in the book, "but without encouraging children to undergo experimental transition treatments, and without trampling on the needs and interests of others."
While the book was well-received by conservatives, LGBTQ activists have dismissed the book as anti-trans and "dangerous."
"People who have actually read my book discovered that it was a thoughtful and accessible presentation of the state of the scientific, medical, philosophical and legal debates," Anderson told Newsweek. "Yes, it advances an argument from a certain viewpoint. No, it didn't get any facts wrong, and it didn't engage in any name-calling."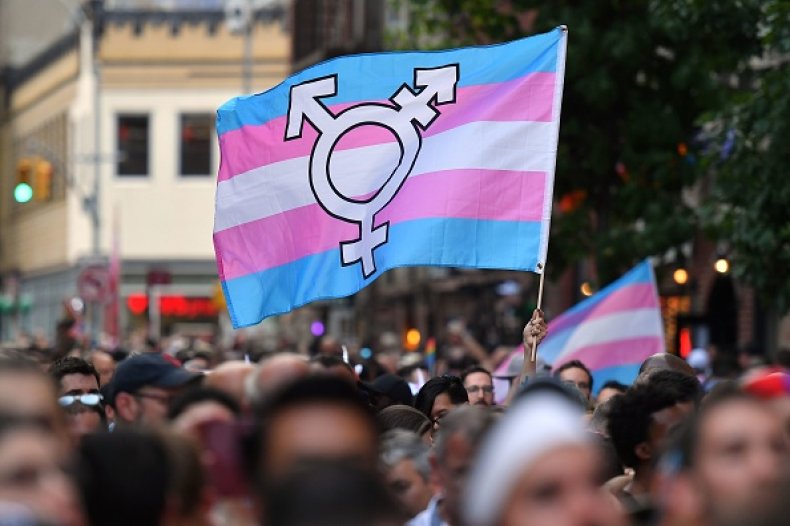 He argues that the book's research is more important than ever before given the recent push for trans policies from the new Biden administration.
"Three years after publication, in the very same week that the House of Representatives is going to ram through a radical transgender bill amending the Civil Rights Act of 1964, Amazon erases my book opposing gender ideology from their cyber shelves," Anderson wrote to Newsweek. "Make no mistake, both Big Government and Big Tech can undermine human dignity and liberty, human flourishing and the common good."
On his first day in office, President Joe Biden undid a host of Trump-era policies and issued a sweeping executive order, protecting gay and transgender people from discrimination in schools, the workplace, health care among other facets of daily life.
"Children should be able to learn without worrying about whether they will be denied access to the restroom, the locker room, or school sports," Biden's executive order stated. "Adults should be able to earn a living and pursue a vocation knowing that they will not be fired, demoted, or mistreated because of whom they go home to or because how they dress does not conform to sex-based stereotypes. People should be able to access health care and secure a roof over their heads without being subjected to sex discrimination."
Days later, Biden also reversed former President Donald Trump's ban on transgender individuals serving in the U.S. military.
The House of Representatives is expected to vote on the Equality Act this week after Democratic Representative David Cicilline of Rhode Island reintroduced the LGBTQ rights bill last week.
The Equality Act would prohibit discrimination based on sexual orientation and gender identity in employment, housing, credit, education, public spaces, public funding and jury service.
While it passed the House in 2019 after eight GOP lawmakers broke party ranks in a historic vote, the bill was stalled in the then-Republican-controlled Senate. But sponsors of the bill are hopeful that it could pass now that the Senate is split 50–50.
Anderson said that although his book has been praised by a number of psychology experts "none of that matters. It's not about how you say it, it's not about how rigorously you argue it, it's not about how charitably you present it. It's about whether you dissent from a new orthodoxy."
He said his publisher has since contacted Amazon to inquire about the grounds for removal but has not received a response.
Amazon also declined Newsweek's request for comment, although a spokesperson referred to the company's content guidelines, which removes books that include illegal or infringing content, offensive content, poor customer experience or public domain content.
"We don't sell certain content including content that we determine is hate speech, promotes the abuse or sexual exploitation of children, contains pornography, glorifies rape or pedophilia, advocates terrorism, or other material we deem inappropriate or offensive," Amazon's guidelines read.
However, it remains unclear as to why Anderson's book has been removed by the online retailer.