Bette Midler Calls for a Sex Strike Amid Texas Abortion Law
Singer and actress Bette Midler called for a sex strike in response to Texas' highly restrictive new abortion law, stating that women should protest until they are given the full right to make their own reproductive decisions.
Midler took to Twitter to criticize the restrictive new law, which bans all abortions after a fetal heartbeat has been detected — effectively prohibiting the procedure after just six weeks of pregnancy when many women do not yet know they are pregnant.
"I suggest that all women refuse to have sex with men until they are guaranteed the right to choose by Congress," Midler wrote on Thursday.
Midler's comment came after the law went into effect on Wednesday, following a 5-to-4 decision by the Supreme Court that refused to block the measure. The law now makes Texas the most restrictive state in the nation for accessing abortion services.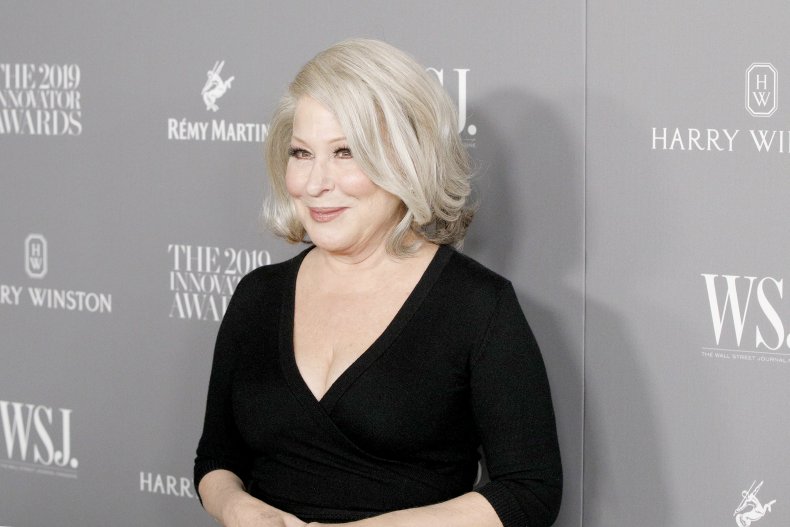 The law, which was signed by Texas Republican Governor Greg Abbott in May, has been widely criticized for undermining Roe v. Wade, an abortion rights ruling handed down by the Supreme Court in 1973 that guarantees a woman's right to access abortions without interference from the government.
Now the new Texas legislation outlaws abortions once cardiac activity is detected in the embryo, which typically occurs just six weeks into pregnancy. At that early stage, most women do not yet know they are pregnant, making the timeframe severely limited to obtain safe abortion services. The ban also applies to cases where a woman is impregnated as a result of rape or incest and only includes an exception for medical emergencies.
According to the Center for Reproductive Rights, approximately 85-90 percent of people who obtain abortions in Texas are at least six weeks into their pregnancy. The new measure will likely force women who want to obtain abortion services after the six-week mark to now travel across state lines.
"Without relief, starting Wednesday [September 1] most Texans will be forced to travel hundreds of miles out of state for their abortion, if they can afford to do so," Alexis McGill Johnson, president and CEO of Planned Parenthood Federation of America, said in a statement.
"The harm this law will cause will be insurmountable for far too many Texans, particularly Black, Latino, Indigenous people, those with low incomes, and Texans in rural areas who already face significant barriers to care."
The ban also deems it unlawful for any person to "aid or abet" an abortion, including doctors or health care workers involved in the procedure, anyone who drives a woman to a clinic to receive an abortion, and even those who help fund the procedure. Rather than imposing criminal penalties for carrying out abortions after a fetal heartbeat is detected, the law instead empowers private citizens to enforce it by suing doctors or anyone who assists a woman in getting an abortion illegally.
The Center for Reproductive Rights claims the law will create "a bounty hunting scheme that encourages the general public to bring costly and harassing lawsuits against anyone who they believe has violated the ban."
Anyone who successfully sues would be entitled to at least $10,000. There is no apparent maximum reward.
"This isn't about guns, speech, money or war. It's about women, their lives, their bodies and their autonomy. That's what allowed the court to do shoddy work, with careless disregard, because who's going to stop it?" Midler tweeted on Thursday.
"They only did the thing in the dead of night, without care or effort, because they believe women are so used to being gaslit that of course, they'll just tolerate it. They did the thing in the dead of night without care or effort because they genuinely believe that they're only women, and they deserve what they get," she added.