Bette Midler has lashed out at Mitch McConnell, branding the Senate majority leader "utterly useless" and a cheater.
The veteran actress and singer is highly critical of Republicans and famously uses her social media platform to denounce President Donald Trump and his associates.
Now the Hocus Pocus star has taken aim at McConnell and the state of Kentucky that keeps voting for him. McConnell was first elected to the Senate in 1984.
Sharing a breakdown of the Bluegrass State's rankings on health care, education and economy, Midler tweeted: "He is useless, utterly useless. How did he win with an 18% approval rating? F****** cheated, that's how! #Kentucky, you are keeping us all down. I demand a #KentuckyRecount."
Among the list of rankings was one placing Kentucky 44th for health care. This is verified by U.S. News & World Report, which also ranks the state 38th for education and 39th for economy. The rankings compiled by U.S. News show how each of the 50 states perform in 77 metrics across eight categories.
Midler's rant questions why the people of Kentucky are continuing to vote for McConnell despite these low rankings.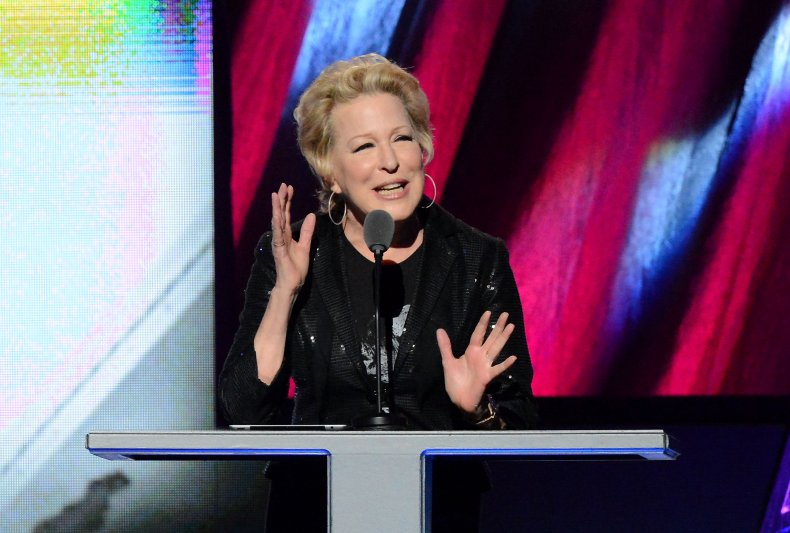 The "Wind Beneath My Wings" singer recently turned 75 and used the opportunity to condemn McConnell over the stimulus negotiations on Twitter.
"To small business owners & unemployed in Georgia: #MitchMcConnell has had a relief package on his desk for months," Midler wrote. "He refuses to negotiate to give you relief & will continue as long as he is Senate Majority Leader. Don't waste your vote on #Purdue or #Loeffler! #FliptheSenate."
There have been months of negotiations over a second relief package. Congress passed its first COVID-19 stimulus nine months ago.
This week the Senate majority leader said the Democrats' "all or nothing" approach had backfired.
Tensions escalated on Tuesday, when McConnell suggested that the two sticking points preventing a deal from being reached—state and local government aid and liability protections—be excluded from any package.
Last month a "Guess the politician" video on TikTok went viral after a man was shown an image of McConnell and angrily demanded a stimulus.
"Oh that's that b**** McConnell," the man rages in an expletive-filled rant. "Where the f****** stimulus at you motherf*****?"