Beyoncé Fans Come After Monica Lewinsky for Suggesting Another Lyric Change
Beyoncé's loyal throng of fans, known affectionately as the Beyhive, have swarmed after Monica Lewinsky for suggesting a revision to the popstar's 2013 song "Partition."
Lewinsky raised her complaint after Beyoncé announced she would change a lyric in the song "Heated" from her new album Renaissance, which debuted on July 29. The track included the word "s**z," which was critiqued as ableist. In the medical field, "spastic" refers to the disability of spastic cerebral palsy, which makes it difficult for people to control their muscles.
A representative for Beyoncé confirmed to Variety that although the word was "not used intentionally in a harmful way," it would be replaced. The line "s**zin' on that a**, s**z on that a**" has been changed to "blastin' on that a**, blast on that a**."
Reacting to the news, Lewinsky proposed the singer change another lyric—one that referenced Lewinsky's 1995-1997 affair with then-President Bill Clinton, leading to his 1998 impeachment for "high crimes and misdemeanors."
"Uhmm, while we're at it...#Partition," Lewinsky tweeted on Monday.
The lyrics of "Partition" include the line, "He popped all my buttons, and he ripped my blouse, he Monica Lewinsky-ed all on my gown."
Asked on Twitter if she had contacted Beyoncé's team to officially request a lyric change, Lewinsky replied, "No, I haven't. I did mention it in the first Vanity Fair article I wrote in 2014...which was the first public thing I'd done in 10 years."
In that article, Lewinsky appeared to joke about the shout-out, saying, "Thanks, Beyoncé, but if we're verbing, I think you meant 'Bill Clinton'd all on my gown,' not 'Monica Lewinsky'd.'"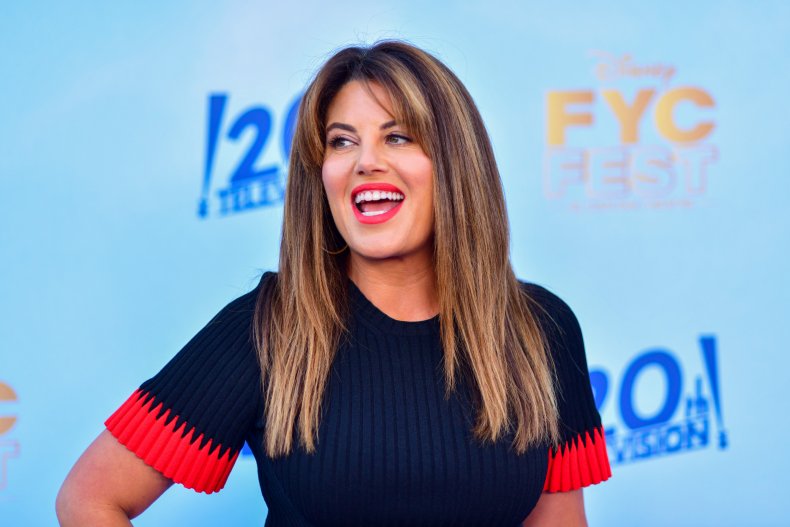 Lewinsky's tweet was quickly taken over by Beyoncé supporters, who attempted to shut down her request. Some argued that she had referenced the lyric light-heartedly in her 2014 Vanity Fair piece. Several others pointed out that her Twitter bio included the identifier of "Rap song muse."
"Your bio says 'rap song muse' which to my understanding means you take pride in being name dropped in rap songs. So what's the issue with the same being done in a Beyoncé song?" asked one user.
"Girl shut up we ain't removing NOTHING from Partition. You better find another song," said another reply.
A third user commented, "You're saying that Beyoncé should remove a line from her song that came out 9 years ago??? And why are you only talking about Beyoncé, there were plenty of other artists who were more disrespectful. Beyoncé's line wasn't even bad."
Newsweek reached out to Monica Lewinsky for comment.