Beyoncé Urges Fans to Stay 'Aligned and Focused' as Solange Calls for Justice for Breonna Taylor
Beyoncé has urged her fans to stay "aligned and focused" as all four police officers involved in George Floyd's death have now been charged.
The charge against Derek Chauvin has now been elevated to second degree murder while the other three officers, Tou Thao, Thomas Lane and J. Alexander Kueng, have been charged with aiding and abetting second degree murder.
Posting a shot of hundreds of people gathered for a protest to Instagram, Beyoncé, 38, included the message: "The world came together for George Floyd. We know there is a long road ahead. Let's remain aligned and focused in our call for real justice."
Former Minnesota police officer Chauvin had initially been charged with third degree murder and second degree manslaughter after footage emerged of him kneeling on 46 year old Floyd's neck for eight minutes on May 25.
Floyd's death sparked a week of violent protests and clashes with the police in major cities all across the country.
Beyoncé's sister Solange is also calling for justice for another black person killed by the police, Breonna Taylor.
Taylor, a 26 year old medical worker was killed in Louisville, Kentucky on March 13 when police from the Louisville Metro Police Department entered her apartment and shot her eight times while serving a "no knock" warrant as part of a drug investigation.
In a tweet on May 31, Solange, 33, questioned why the officers involved had not been arrested yet, writing: "Ayo @louisvillemayor @GovAndyBeshear When the f*** are y'all going to arrest and charge Breonna Taylor's murderers ?!?"
Yesterday she added: "!!!!!! When are the arrest and charges happening ?!?!"
Following Floyd's death, Grammy winner Beyoncé posted a rare and emotional video to fans last week.
Addressing her Instagram followers, she said: "We need justice for George Floyd. We all witnessed his murder in broad daylight. We're broken and we're disgusted.
"We cannot normalize this pain. I'm not only speaking to people of color. If you're white, black, brown, or anything in between, I'm sure you feel hopeless by the racism going on in America right now."
The Homecoming performer advocated for "no more senseless killings of human beings."
"No more seeing people of color as less than human. We can no longer look away. George is all of our family in humanity. He's family because he's a fellow American," she said.
"There have been too many times that we've seen these violent killings and no consequences. Yes, someone has been charged but justice is far from being achieved. Please sign the petition and continue to pray for peace, compassion, and healing for our country. Thank you so much."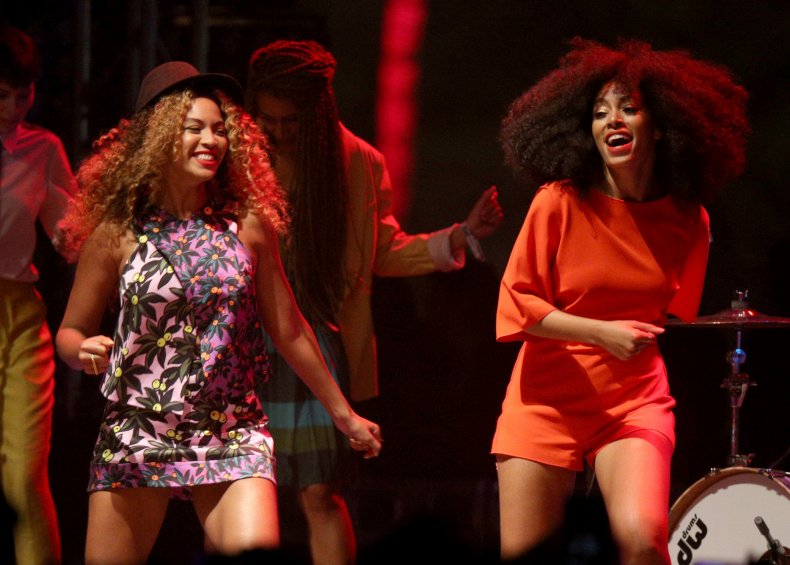 Last week, Beyoncé posted a photo of Floyd on the homepage of her website with the short but powerful caption: "Rest in Power George Floyd."
The mother of three has since shared a link to her website which contains petitions from Change.org Color of Change We Can't Breathe and the NAACP.
Beyoncé's statement comes as another pop superstar Lady Gaga announced she donated to a number of advocacy groups in an emotive message about the "fight for racial and social justice."
"I encourage you to learn about the important work they do and how you can get involved. Black Lives Matter," the singer whose real name is Stafani Germanotta, said.