Watch: Beyoncé's Fashion Icon Speech at the CFDA Awards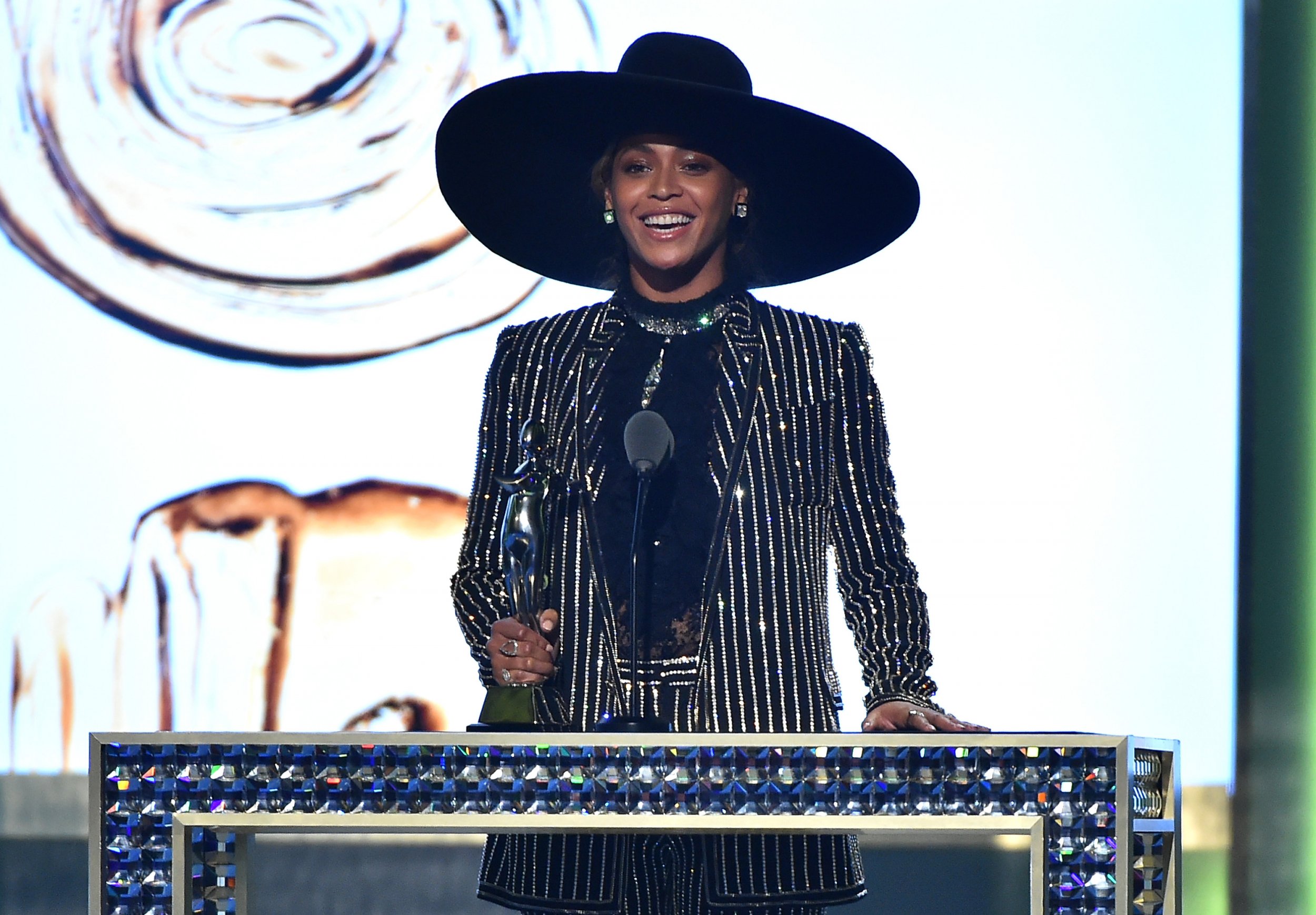 Beyoncé may be a cultural icon now but she'll never forget her roots.
The "Formation" singer was named Fashion Icon at the annual Council of Fashion Designers of America (CFDA) Awards in New York Monday night but it wasn't Givenchy, who dressed her for the event, or Roberto Cavalli, one of the designers styling her Formation World Tour, that got the biggest shout out in her acceptance speech. It was her mother, Tina Knowles-Lawson.
Beyoncé—who walked the red carpet in a glittering Givenchy suit with husband Jay Z and daughter Blue Ivy in tow—acknowledged that Knowles-Lawson was the very first person to style her and her Destiny's Child bandmates at the dawn of their careers.
In a moving speech, the 34 year old said (via Vogue ): "Starting out in Destiny's Child, high-end labels didn't really want to dress four black country curvy girls, and we couldn't afford designer dresses and couture. My mother was rejected from every showroom in New York. But like my grandmother, she used her talent and her creativity to give her children their dreams."
Beyoncé said her mom put "passion and love into every small detail," making her early costumes all the more significant because "it was so much deeper than any brand name."
The singer also revealed that she's a Game of Thrones fan, saying her mother's costumes made her feel "like a Khaleesi"—a reference to the HBO drama's dragon queen Daenerys Targaryen.
Knowles-Lawson was in the audience for her daughter's sweet tribute, as the star revealed her mother even designed her wedding dress.
"My mother actually designed my wedding dress, my prom dress, my first CFDA Award dress, my first Grammy dress, and the list goes on and on," said Beyoncé. "And this to me is the true power and potential of fashion. It's a tool for finding your own identity. It transcends style, and it's a time capsule of all of our greatest milestones."
Watch Beyoncé's speech below:
As well as a killer speech, Queen Bey brought her swagger to the red carpet. Like here:
And here:
And you know she couldn't resist the photo booth:
Oh, there she is again: