Beyoncé's 'Lemonade' Was the Best-Selling Album of 2016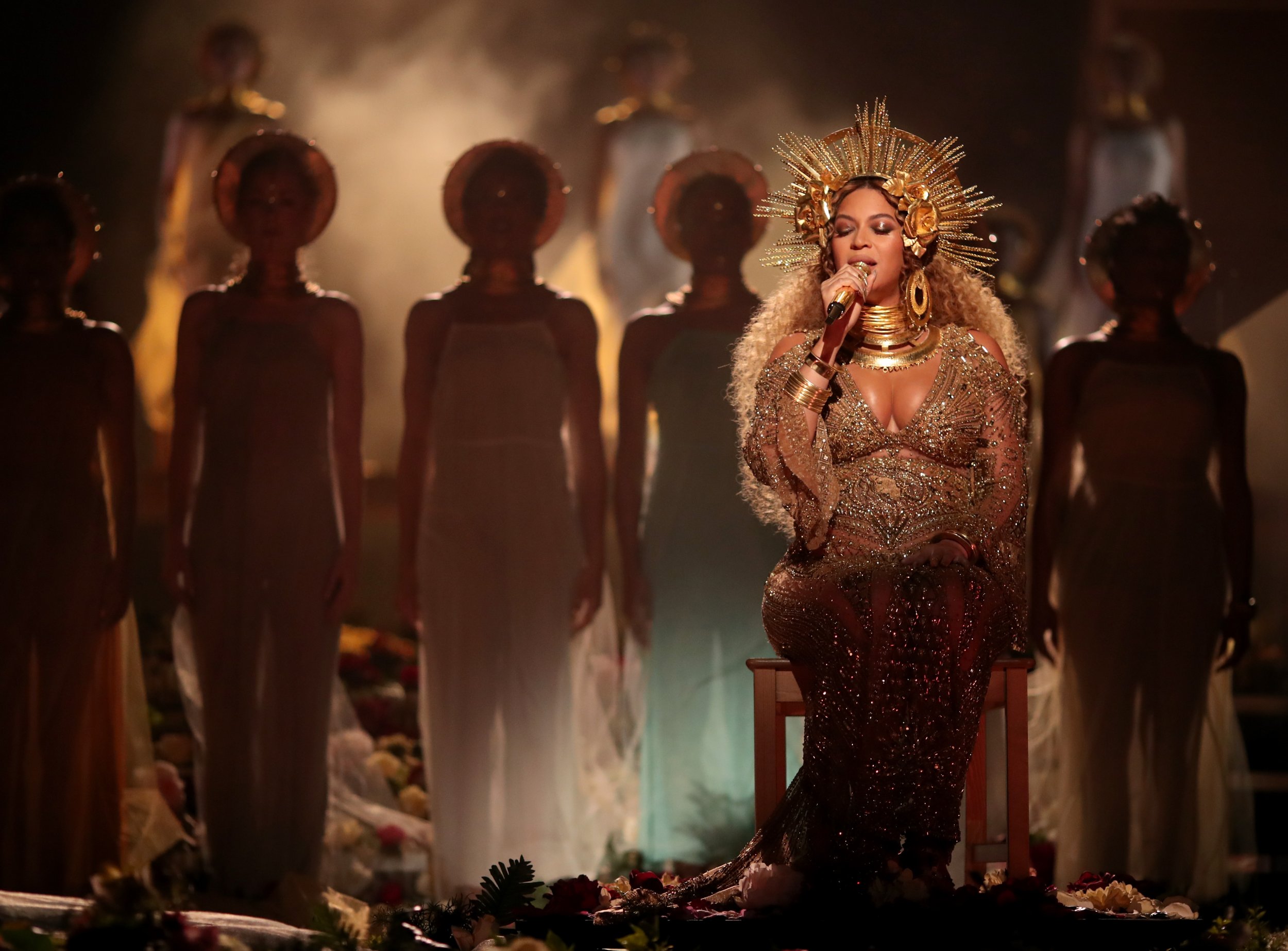 Beyoncé has one more thing to celebrate as her acclaimed Lemonade marked its first anniversary on Sunday: It's officially the best-selling album of 2016.
Lemonade sold 2.5 million copies worldwide in pure album sales via its physical release and digital downloads. That puts it ahead of Adele's 25 , which sold an impressive 2.4 million copies in 2016 despite being released in 2015, and Drake's Views , which logged 2.3 million sales.
The top five best-selling albums is rounded out by Metallica's Hardwired...to Self-Destruct , which sold 2.1 million records, and David Bowie's final studio release before his death in January 2016, Blackstar , with 1.9 million record sales.
The data was released Tuesday by the International Federation of the Phonographic Industry (IFPI), the not-for-profit organization that represents the interests of the global recording industry, in its annual Global Music Report.
IFPI's numbers discount the growth of digital streaming and individual track downloads, which also contribute to an album's metric measurement on the U.S. Billboard 200 and other global charts. In the U.S., 1,500 streams of tracks from a single album is the equivalent of one album sale; 10 songs downloaded individually from a single album also counts as one album sale.
Beyoncé's healthy sales figures can be attributed to the fact the musician did not put her latest album—both a critically revered hour-long visual film and a traditional compilation of songs—out on streaming services, such as Spotify and Apple Music. The only platform that streamed the record was Tidal, which is part-owned by her husband Jay Z.
Factoring in streaming, however, Drake's Views , is the most-played album of the year; it had 2.45 billion streams on Spotify alone between its release in April 2016 and December 1. The rapper's fourth studio effort reached 4.1 million album equivalent units in the U.S., Billboard reported in January, 2 million of which came from streaming on Apple Music, which had a two-week exclusive streaming window upon release, Spotify and other services.
In Lemonade, Beyoné tapped into powerful themes of black identity, feminism and sexuality, and also took on a more political stance— despite the risk of alienating conservative, white listeners that traditionally associate her with urban-pop songs like "Single Ladies." In lead single "Formation," for instance, Beyoncé and her dance troupe protested against police treatment of African-Americans.
Beyoncé's vision paid off. In February, she walked into the Grammy Awards with the most nominations of any artist, including record-selling powerhouse Adele. Lemonade won two Grammy awards for best urban contemporary album and best music video for "Formation," although it controversially missed out on album of the year which ultimately went to Adele for 25 .
On April 20, Lemonade won its latest accolade, a prestigious Peabody award for entertainment. The album was praised for being "a stunning and sublime masterpiece about the lives of women of color and the bonds of friendship seldom seen or heard in American popular culture."
The conversation inspired by and about Lemonade continues a year on. The Museum of Design Atlanta is in the middle of a year-long project that encourages discussion about "the themes of race, gender, and class [the album] addresses."
To mark the anniversary of the record, the singer announced Tuesday she will offer four scholarships in the upcoming 2017-2018 academic year "to encourage and support young women who are unafraid to think outside the box and are bold, creative, conscious and confident." The scholarships will be divided between four different colleges—Berklee College of Music, Howard University, Parsons School of Design and Spelman College—and will benefit students studying "creative arts, music, literature or African-American studies."