Biden Authorizes Hundreds of Millions in Emergency Funds to Help Refugees Fleeing Afghanistan
Democratic President Joe Biden has devoted up to $500 million from the U.S. United States Emergency Refugee and Migration Assistance Fund to assist refugees fleeing from Afghanistan.
The funds are for the "purpose of meeting unexpected urgent refugee and migration needs of refugees, victims of conflict, and other persons at risk as a result of the situation in Afghanistan," said Biden's order, issued on Monday evening.
Biden's order draws its authority from the Migration and Refugee Assistance Act of 1962, he said. The act authorizes the president to help people displaced by conflict, persecution and other risks around the world.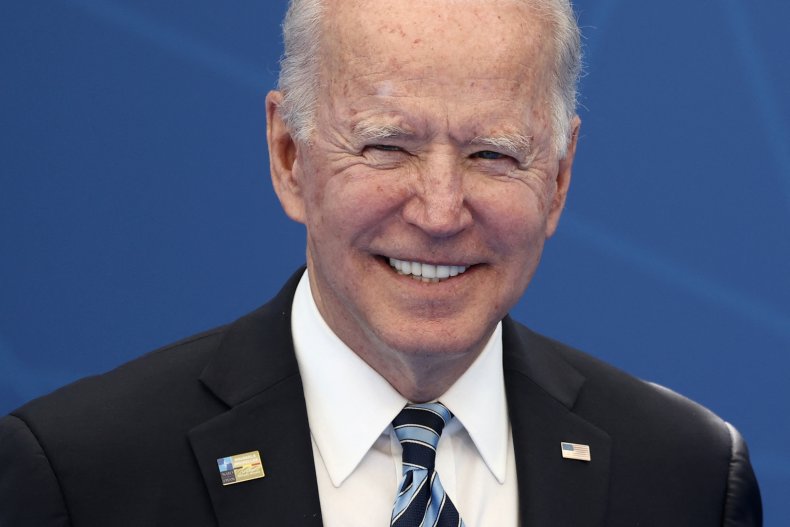 As the U.S. pulls out of Afghanistan, the Biden administration is scrambling to evacuate Afghan allies who aided the U.S. during its 20-year occupation. The Taliban has rapidly re-taken the country over the past two weeks.
Experts in Crisis, a humanitarian group, and Blake Hall, a former U.S. Army Captain, have said that the Taliban regularly executes people who helped U.S. forces. Since 2014, the Taliban has murdered at least 300 Afghans who served as interpreters for U.S. forces, according to No One Left Behind, a veteran-led group for Afghan and Iraqi interpreters.
But on Monday, the Taliban said that Afghans who aided U.S. and NATO forces didn't need to fear for their lives.
"[Such Afghans] should show remorse for their past actions and must not engage in such activities in the future that amount to treason against Islam and the country," a Taliban statement read.
Referring to itself as the Islamic Emirate, the Taliban's statement continued: "But none should currently desert the country. The Islamic Emirate will not perturb them, but calls them to return to their normal lives and if they do have expertise in any field, to serve their country. They shall not be in any danger on our part."
Biden has pledged to provide Special Immigration Visas to help relocate thousands of Afghan interpreters and translators. Some have since been relocated out of the country and are in an undisclosed location while the visa applications are processed for approval.
On Monday night, Fox News host Tucker Carlson criticized the Biden administration for helping re-locate Afghan refugees into the United States. Carlson said that the Democratic president's actions demonstrate that he values Afghan lives over American ones. Carlson also referred to the resettlement of refugees inside the U.S. as an invasion.
Near the beginning of July, the U.S. and NATO committed to spending $4 billion annually on Afghan forces until 2024. It's unclear whether that the groups still intend on investing those funds now that the Taliban rules the country.
Newsweek contacted the White House for comment.