A Trump-appointed federal judge has signaled he'll order the Biden administration to keep in place a controversial Trump-era policy that has prevented migrants from entering the U.S. as a public health precaution.
Court filings released Monday show that Judge Robert R. Summerhays said he would sign an order directing the White House to keep Title 42 border restrictions active for now. The ruling is a setback for President Joe Biden, who has faced pressure to repeal the restrictions from critics saying they've been a cover for former President Donald Trump's hardline immigration stance and are unnecessary as the coronavirus pandemic recedes.
Summerhays made the decision in response to a request from more than 20 Republican-led states asking for a temporary restraining order blocking the Biden administration from repealing the Title 42 order.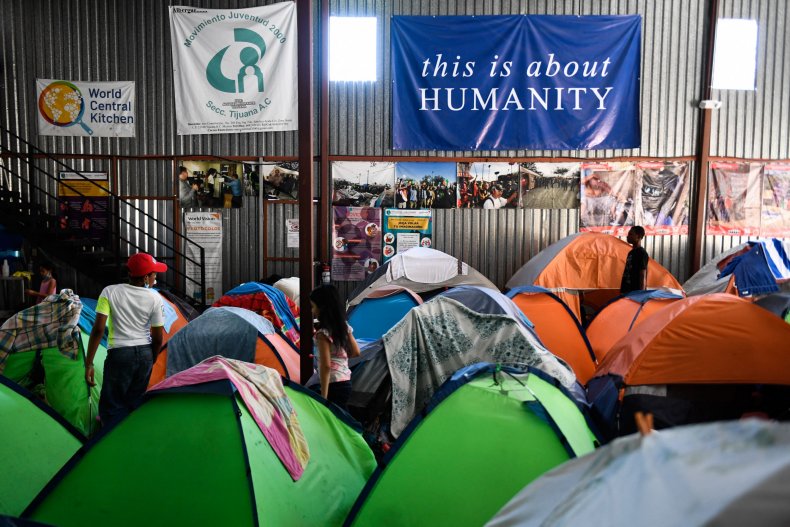 "Joe Biden's reckless decision to rescind Title 42 would have flooded our already stressed southern border with illegal immigrants," Louisiana Attorney General Jeff Landry said in a tweet. "Fortunately, today a judge has granted our request to halt this enormous threat to our national security."
Opponents of lifting Title 42 said it was inconsistent, as the Biden administration kept other pandemic measures in place. They further argued the restrictions were needed to prevent an influx of illegal migration and drug trafficking at the U.S. southern border.
The Title 42 order, based on an obscure 1944 public health law, gave immigration authorities more leeway to turn away migrants and asylum seekers. As the pandemic first took hold in the U.S. in March 2020, the Centers for Disease Control and Prevention (CDC) enacted the order to prevent the spread of COVID-19.
Critics of the order said it was an abuse of a short-term public health measure, and migrants waiting at the U.S. border have faced violence.
Biden promised on the campaign trail two years ago to undo Trump's immigration policies, but has been reluctant to repeal Title 42 and has faced calls from moderate Democrats to leave it in place. Earlier this month, the CDC announced it was repealing the order effective May 23 after determining the pandemic had been brought under better control.
White House press secretary Jen Psaki told reporters last week that the Department of Homeland Security had a plan in place to address any increase in the number of migrants.
"Title 42 is not an immigration policy. That's the point. It's a public health authority that Congress has given the CDC authority to make a determination about," she said.
Newsweek has reached out to the White House for comment.