Biden, Harris in 2020 Top 10 Most Googled People, Trump Missing from List
Despite being president and running for re-election, Donald Trump was not one of Google's top 10 most searched people in 2020. However, his political opponents, President-elect Joe Biden and Vice President-elect Kamala Harris, came in as Nos. 1 and 3 on the list, respectively.
Also among the top five were North Korean Supreme Leader Kim Jong Un at No. 2, Kenosha police-shooting victim Jacob Blake at No. 4 and NASCAR driver Ryan Newman, who experienced a life-threatening crash while competing last February, at No. 5.
In ascending order, Nos. 6-10 were actor Tom Hanks, singer Shakira, football player Tom Brady, failed presidential candidate and singer Kanye West and also Vanessa Bryant, wife of recently deceased professional basketball player Kobe Bryant.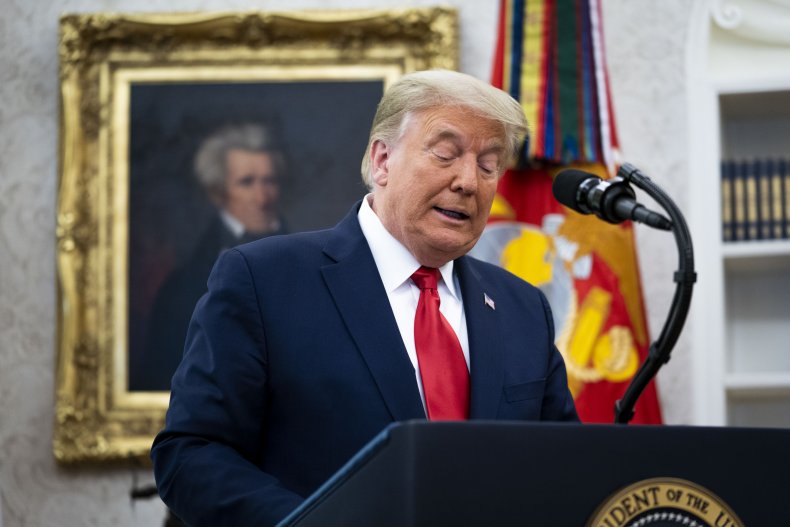 Trump's relationship with Google hit two tense spots early in 2020. In one of his earliest statements on COVID-19 in March, Trump falsely claimed that Google's Verily division was building a national coronavirus screening site. After denying its involvement in as massive a project as Trump described, Trump said the company's CEO Sundar Pichai called him to "apologize" as the company clarified its efforts to provide users up-to-the-minute updates on the worsening pandemic.
Then, in October, Trump's Justice Department announced a major antitrust suit against Google, a suit which the incoming Biden Administration may choose to drop.
Unsurprisingly, Google searches for Biden reached their highest point around the presidential election while searches for Harris did so in August when Biden named her as his running mate. Searches for Kim reached their height near the end of April as rumors circulated about his death and having a body-double—Kim is still alive and has disavowed rumors of a lookalike.
Searches for Hanks skyrocketed after the actor contacted COVID-19 in early March, those for Shakira rose at the time of her February Super Bowl halftime performance and those for Brady rose in March when he signed onto the Tampa Bay Buccaneers football team.
Searches for West peaked twice in July when he announced his campaign for the U.S. presidency and went through a Twitter meltdown. Searches for Blake, Bryant and Newman all peaked in the times of years that each had their own brushes with death.
Google's most searched terms of 2020 included "election results" and "who is winning the election," the word "coronavirus" and the phrases "coronavirus update" and "coronavirus symptoms" along with "Zoom", the video conferencing app that became widely used following coronavirus shutdowns earlier this year.
The top terms also included year, Kobe Bryant, who died in January, Naya Rivera, who died in July, and Chadwick Boseman, who died in August as well as "PlayStation 5," the most recent version of the Sony gaming and entertainment console which has been difficult to purchase since its November release.
Newsweek contacted the Trump campaign for comment.