Biden Mocks Vaccine Skeptics: 'I Have the Freedom to Kill You With My COVID'
Democratic President Joe Biden mocked vaccine skeptics during his Thursday night appearance at CNN's presidential town hall. Imitating a skeptic, Biden jokingly said, "I have the freedom to kill you with my COVID."
During the event, moderator Anderson Cooper asked Biden his thoughts about reports of emergency responders in different cities refusing to comply with city vaccine mandates. Cooper asked Biden whether he thought such workers should be fired, encouraged to stay home or be allowed to keep their jobs.
Biden said that his administration turned to mandates because they found that their other efforts to encourage mass vaccination weren't working. He then said that he doubts that there will be mass walkouts of unvaccinated workers. He pointed to the over 90 percent vaccination rates among Delta Airlines and United Airlines employees as proof.
Despite that, Biden said two things still concern him: "gross misinformation" from anti-vaccination activists and those who try to make vaccines a "political freedom issue."
"I have the freedom to kill you with my COVID," Biden said, imitating the latter. "Come on."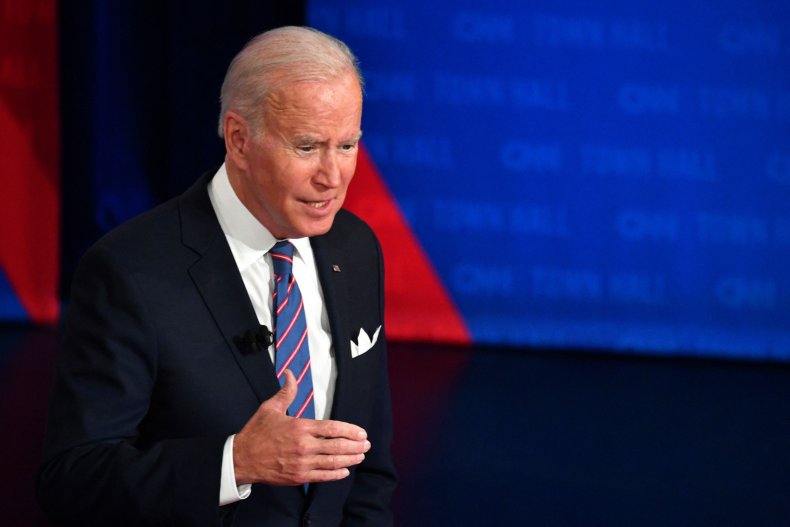 In July, the Biden administration primarily blamed Facebook, among other social media outlets, for spreading vaccine misinformation. Specifically, White House Press Secretary Jen Psaki said that 12 individuals seemed to be responsible for about 65 percent of all anti-vaccine misinformation on social media.
"We've increased disinformation research and tracking within the surgeon general's office," Psaki said. "Information travels quite quickly on social media platforms ... We're working with doctors and medical professionals to connect medical experts who are popular with our audiences with accurate information and boost trusted content."
Facebook countered the White House's claim, stating it had removed over 18 million pieces of COVID misinformation, removed accounts most responsible for spreading misinformation and connected over 2 billion people to reliable information about COVID-19 and COVID vaccines.
Dr. Anthony Fauci, director of the National Institute of Allergy and Infectious Diseases, has also blamed vaccine misinformation for discouraging Americans from getting vaccinated.
"If we had had the pushback for vaccines that we're seeing in certain media ... we probably would still have smallpox and we'd probably still have polio in this country if we had the false information that's being spread now," Fauci told CNN's Jim Acosta in an interview.
As of Thursday, roughly 58 percent of the eligible U.S. population has been fully vaccinated against COVID-19, according to the U.S. Centers for Disease Control and Prevention.
Epidemiologists estimate that 70 percent of the population will need to develop immunity in order to end the pandemic, whether through vaccinations or other means, according to Science Magazine.
Newsweek contacted the White House for comment.