Biden Offers Abortion-Rights Lawyer as Judge After Alleged Deal Controversy
Julie Rikelman, a prominent reproductive rights attorney, has been nominated for an appeals court seat by President Joe Biden, who had earlier come under fire for reportedly agreeing to appoint an anti-abortion lawyer to the federal judiciary.
The White House on Friday announced that Rikelman's nomination will be included among eight of Biden's judicial picks. Rikelman represented the Mississippi clinic that was at the center of the Supreme Court's bombshell opinion nullifying national abortion rights. The nomination follows the unraveling of a reported deal by Biden to appoint a conservative jurist to federal judiciary, a move which stirred up the president's base.
Rikelman, currently the litigation director for the Center for Reproductive Rights where she has worked since 2011, was nominated for the Boston-based First Circuit Court of Appeals.
Rikelman in December of 2021 argued Dobbs v. Jackson Women's Health Organization before the Supreme Court, challenging Mississippi's ban on abortion. The Supreme Court issued its ruling last month upholding Mississippi's ban and striking down constitutional protections for abortion.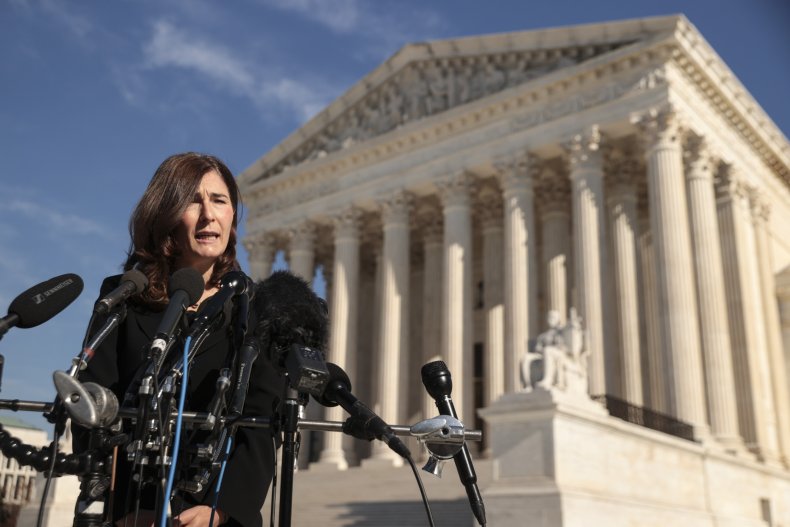 "We commend the Biden administration on this important nomination, which could not come at a more important time in the fight for reproductive freedom," NARAL Pro-Choice America President Mini Timmaraju said in a statement on Friday.
Timmaraju added that Rikelman's record and expertise "will serve as a critical defense against future attacks on our rights. We look forward to continuing our work with the administration to further the fight for reproductive freedom."
While Biden's base was elated at Rikelman's nomination, the president faced criticism last month from abortion-rights advocates and members of his party for a reported deal to appoint Chad Meredith as a federal judge in Kentucky.
Meredith, a member of the conservative Federalist Society, was an unlikely judicial pick for a Democratic president, after having defended Kentucky's abortion restrictions.
The nomination was reportedly part of a deal with Kentucky Senator Mitch McConnell, the chamber's top Republican, to allow the president to more easily secure other nominations, according to The Louisville Courier-Journal.
Planned Parenthood Alliance Advocates—East, a reproductive rights group that includes Kentucky, at the time blasted Biden for considering Meredith for the position so soon after the Supreme Court struck down national abortion protections.
The reported deal saw an unexpected demise earlier in July when Kentucky Senator Rand Paul nixed the nomination using a long-standing Senate protocol. Paul, a conservative Republican, did not provide a rationale at the time.
Newsweek reached out to the White House for comment.