Owner of Mississippi's Last Abortion Clinic Describes 'Saddest' Patients
As the owner of Mississippi's only abortion clinic, Diane Derzis has seen many patients come through the doors of the Pink House. For her, the toughest ones to treat have been the ones who never believed in the right to abortion.
"Many of these young women were home-schooled by evangelical parents. Most of them have never received any sex education," Derzis told Newsweek in an interview last week. "They're actually the ones that are some of the saddest because they never got that information."
Derzis described a 21-year-old patient who came to the clinic. While the patient was lying on the table, in the middle of an abortion procedure, she told the doctor that she was against abortion.
"We just both looked at each other, and he just shut up. I mean, What do you say?" Derzis recalled. "I can remember saying to her, 'Many women died for the procedure that you take so cavalierly, but I'm glad you were able to get one when you needed it.'"
On Wednesday, the Jackson Women's Health Organization—the clinic at the center of last month's Supreme Court decision overturning Roe v. Wade—will close the doors to its pink-painted building for the last time.
As of Thursday, abortions in Mississippi will be legal only if the pregnant woman's life is in danger or if a pregnancy is caused by a rape that has been reported to law enforcement. There are no exceptions for pregnancy caused by incest, under the state law.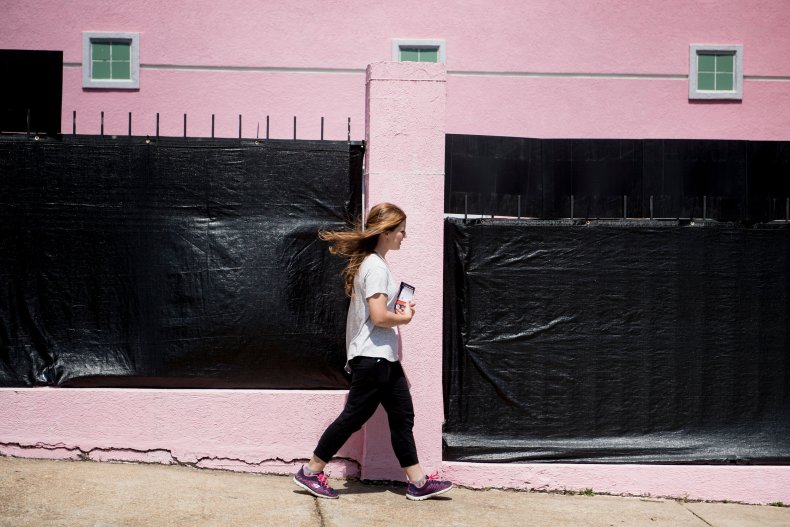 Mississippi is among several states that had trigger laws in place when the Court released its bombshell ruling reversing the constitutional right to an abortion. As of July 1, seven states have near-total bans on abortion, while bans in six other states are expected to take effect shortly.
Derzis has accepted that these bans will be in place for decades to come. As someone who has worked in abortion care for nearly 50 years, she doesn't expect to see legal abortions in Mississippi again during her lifetime or even in the next generation's.
Asked if the day would come when abortion is once again legal in Mississippi, she said, "Not unless we wake up in this country."
Those who have worked in the field have long anticipated Roe would eventually be overturned. After former President Donald Trump was elected following a campaign in which he vowed to nominate anti-abortion justices to the Supreme Court, that day drew closer and closer. Trump has since been hailed as the "most pro-life president," and he celebrated the Roe ruling, calling it a "win for the Constitution."
Meanwhile, a number of Democrat-led states have moved to become abortion "sanctuaries" for Americans, codifying Roe under state law and pledging to shield patients and medical professionals who travel to those states from being pursued by out-of-state authorities.
But even as some officials scramble to broaden protections in blue states and some argue that the wealthy will always get access to abortion, Derzis' outlook is grim. She predicts that the Court will move to revoke the right to contraception—as Justice Clarence Thomas hinted at in his concurring opinion in the Roe ruling—and that anti-abortion activists will head to safe states to "finish the job" of banning abortion.
With Roe in place, Derzis said, many women who voted to elect Trump, if privileged enough, always had access to abortion, because they could pay to travel to another state for the procedure. Now that the constitutional right is gone, "that's all going to change" if abortion rights in blue states are challenged as well, she noted.
"Most doctors are not going to jail for murder, and I don't think people realize that," she said. Doctors across the country are so frightened that "you're going to see women of privilege start dying," she added.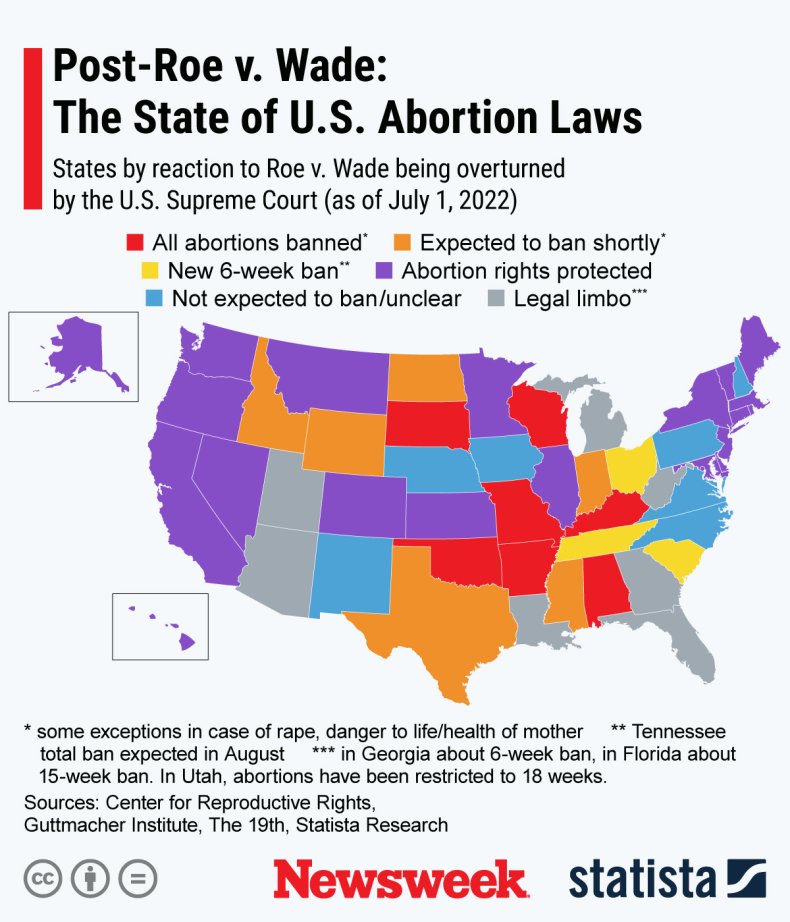 To those who think she may be fear-mongering, Derzis said, "I guess they're going to have to see it for themselves." She noted that the public has to look no further than Virginia to see what could lie ahead.
"Virginia had gotten rid of TRAP [targeted restrictions of abortion providers] laws several years ago. It had turned back into a blue state. And then, last year, undid everything and elected a pro-life, Republican governor," she added. "It's not just something out of the blue. This was a lot of work. [Anti-abortion activists] never stopped working."
For years, Derzis said, those close to her have reassured her that the Supreme Court would never overturn Roe. Now, as most of them are left befuddled by the ruling, she said of the justices, "When they tell you who they are, believe them."
She added, "It hasn't been out of the blue. You have to give the anti-choice people credit. They've been tenacious. They have achieved the biggest win they'll ever have."