As U.S. Plots Ban of Russian Oil, Talk of Saudi Arabia Deal Sparks Anger
The Biden administration has been criticized over reports that the president's advisers are considering a visit to Saudi Arabia to try to convince the Kingdom to pump more oil.
The plans, which have not been confirmed, were reported by Axios as oil prices soared by 10 percent amid U.S. and European threats to ban Russian oil over Moscow's invasion of Ukraine.
Officials told Axios that discussions of a potential visit to Saudi Arabia, the world's top oil exporter, are still in the early stages and may not happen at all.
However, talk of U.S. officials going to Saudi Arabia was widely criticized by people on both sides of the political spectrum, who cited the Kingdom's human rights violations during the Yemen war and the killing of Saudi journalist Jamal Khashoggi in 2018 which a U.S. intelligence report said was approved by Crown Prince Mohammed bin Salman. That claim was denied by the Saudi government.
Others also cited President Joe Biden calling Saudi Arabia a "pariah" in 2020 as they condemned plans for a visit to the Kingdom. Brent crude—the global oil benchmark—meanwhile spiked to a 14-year high of $139 a barrel amid supply fears following Russia's invasion of Ukraine.
Ilhan Omar, a Democratic congresswoman for Minnesota, tweeted: "Our response to Putin's immoral war shouldn't be to strengthen our relationship with the Saudis who are currently causing the worst humanitarian crisis on the planet in Yemen.
"Yemenis might not matter to some geopolitically but their humanity should. This is [a] wildly immoral act."
Texas GOP Senator Ted Cruz added: "The Biden administration is very, very slowly discovering that alienating allies and boosting enemies is not a great way to conduct foreign policy.
"All it took were several generational global catastrophes and wars abroad, and 1970s inflation and gas prices at home."
Author Sarah Kendzior described the reports of a potential Saudi visit as "horrible."
She added: "Saudi Arabia commits war crimes and is run by a murderer who partners with the same mafia and Kremlin operations that unleashed violence on Ukraine. Abandon all dictators and their blood money oil."
Fox News senior political analyst Brit Hume tweeted: "Oh great. Let's continue to restrict our own oil production and then go to Saudi Arabia to beg them to produce more."
Alberta Premier Jason Kenney suggested that Canada could assist in supplying oil to the U.S. if Biden reverses his decision to cancel production on the Keystone XL pipeline.
"We could discuss how to ship nearly 1 million barrels of day of responsibly produced energy every day from the USA's closest friend and ally," Kenney tweeted. "All it would take is his approval for Keystone XL. Easy."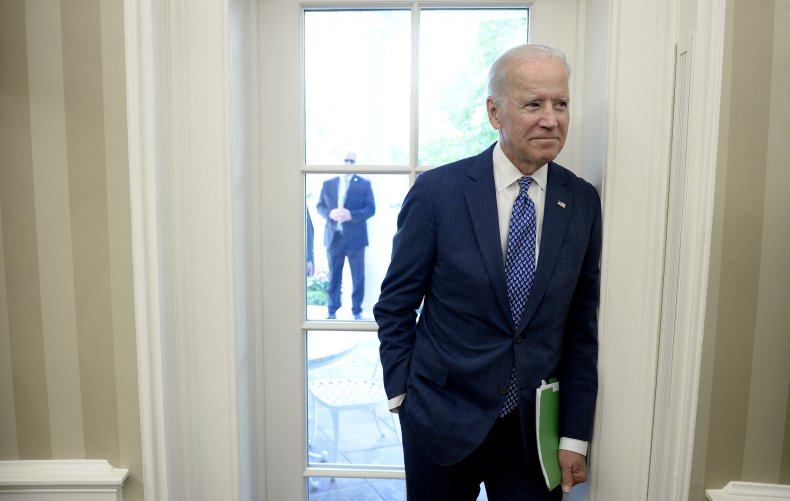 The talk of a U.S. visit to Saudi Arabia emerged after The New York Times reported that senior Biden officials traveled to Venezuela on Saturday to meet with the government of President Nicolás Maduro as part of plans to have the South American country replace Russian oil on the U.S. market. Relations between the U.S. and Venezuela, a Russian ally, have been icy for years and the Trump administration imposed sanctions on the Venezuelan oil sector.
House Speaker Nancy Pelosi said lawmakers are looking to ban the import of Russian oil to "further isolate Russia from the global economy."
Regarding the reported plan of a trip to Saudi Arabia, a White House spokesperson told Axios: "We don't have any international travel to announce at this time, and a lot of this is premature speculation."
The White House has been contacted for further comment.
This graph, provided by Statista, shows the value of Russia's oil exports per country.