Democratic President Joe Biden said on Friday that his administration remains "committed" to releasing $1,400 stimulus checks. He said the checks will arrive "as soon as Congress passes my legislation."
Biden made his comments in a brief video in which he answered Twitter questions about the checks, COVID-19 vaccinations and his morning breakfast.
"You can get your stimulus check as soon as the House and Senate pass my legislation," Biden said. "We committed to you, Democrat and Republican, a $2,000 stimulus check. $600 came forward last time around. Another $1,400 will be coming."
Biden said the checks would go to those who need them most, namely "working-class folks and middle-class folks." His comment is a nod to conservative critics who have said the checks should only go to poorer Americans.
The $1,400 checks are part of Biden's $1.9 trillion stimulus package meant to help Americans and communities harmed by the economic downturn of the ongoing COVID-19 pandemic.
The checks themselves have become contentious among congressional lawmakers, with some Republicans calling the direct payments too costly.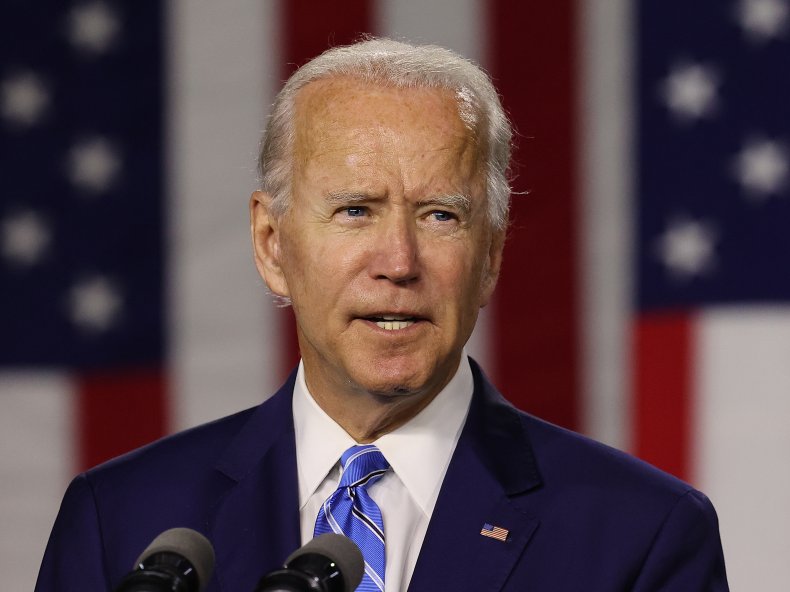 On Friday, House Democrats released the full text of their $1.9 trillion coronavirus relief bill, which included the $1,400 direct cash payments for Americans who qualify. On February 6, House Minority Speaker Nancy Pelosi said Congress would pass the $1,400 checks "before the end of February."
But in an email to Republican House representatives, House Republican Minority Whip Steve Scalise of New Orleans urged party members to vote "no" to the bill. The bill is likely to be approved by the Democratic-led House regardless.
During Biden's Friday visit to a Pfizer vaccine manufacturing plant in Kalamazoo, Michigan, he challenged congressional critics to specify what they'd like removed from his proposal.
"How many people do you know will go to bed tonight staring at the ceiling saying, 'God, what is going to happen if I don't get my job, if I don't have my unemployment check?'" Biden asked. "My hope is that the Republicans in Congress listen to their constituents."
Though the plan also lacks Republican support in the Senate, Democratic leaders have said they are prepared to use the budget reconciliation process to pass the bill without Republican support. Doing so would bypass the Senate filibuster and allow the bill to be passed with a simple majority vote.
Approximately 53 percent of Republicans support passing Biden's entire stimulus plan. Among that percentage, 50 percent cited the stimulus checks as the reason they most support Biden's plan, according to a survey released Thursday by the Democratic polling organization Navigator Research.
Newsweek contacted the White House for additional comment.