News of Supreme Court Justice Stephen Breyer's retirement on Tuesday has sparked a flurry of media speculation about who may be the next person to take a seat on America's highest court, and a 2020 pledge from the president could narrow down the list of potential candidates.
President Joe Biden made a promise that he would nominate a Black woman to the Supreme Court during a March 2020 presidential candidates debate in Washington, D.C. as part of his commitment to creating a government "that reflects the nation."
I am committed that if I'm elected president and have an opportunity to appoint someone to the courts, I'll appoint the first Black woman to the courts, Biden said. "It's required that they have representation now. It's long overdue."
The nomination of a Black woman to the court would represent a historic first, as only two African American men, Thurgood Marshall and Clarence Thomas, have held seats on the court. Thomas was nominated by former President George H. W. Bush in 1991, and Marshall was nominated by former President Lyndon B. Johnson in 1967.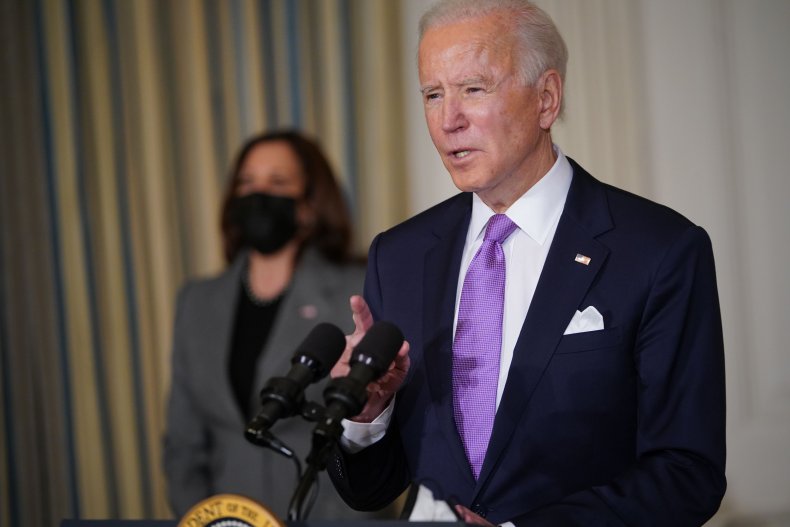 With liberal interests standing at a significant disadvantage in the 6-3 conservative court, replacing Breyer, who at 83 is the oldest member of the Supreme Court, has been a priority for the party. Breyer was appointed in 1994 under then-President Bill Clinton and is one of the oldest serving justices in American history. Progressives have made calls for him to retire in order to ensure that Biden would be the one to choose a younger justice to take his place.
With his retirement set for the end of the current court term in October, discussions around a fall nomination are likely to ramp up. With the exception of Justice Elena Kagan, who was the U.S. solicitor general, 12 of the last 13 confirmed justices presided over appellate courts during their time of appointment.
The Biden administration has so far nominated eight black women to the U.S. Court of Appeals with five of them being confirmed so far. The women who have been confirmed include Ketanji Brown Jackson, Candace Jackson-Akiwumi, Tiffany P. Cunningham, Eunice C. Lee and Holly A. Thomas. His nominations of J. Michelle Childs, Arianna J. Freeman and Nancy Abudu are currently pending.
Of these appointees, Ketanji Brown Jackson could stand as a potential front runner. She was appointed to the of Appeals for the D.C. Circuit which has been considered a stepping stone to the Supreme Court. Five of the past 13 justices served on the D.C. court, far exceeding the representation of any other court of appeals within the nation's highest court.
"We are putting together a list of a group of African American women who are qualified and have the experience to be on the court," Biden told reporters during an address in June 2020. "I am not going to release that until we go further down the line in vetting them, as well."