'Big Brother' Season 24: Who is Up for Elimination in Week One?
Big Brother 2022's first eviction will take place on Thursday, but a mysterious new Backstage Pass twist means the results may come as a shock—for both Houseguests and viewers at home.
Season 24 of Big Brother has begun on CBS, airing Wednesdays, Thursdays and Sundays, with host Julie Chen Moonves back to oversee proceedings.
This year the show has opted for a festival theme and 16 new Houseguests, including two lawyers, a bus operator, a hypnotherapist, a private chef, a Las Vegas performer and a personal stylist, have been making themselves at home in the CBS Studio Center-based house.
But after an action-packed first week, one Houseguest is due to be voted out. Newsweek has everything you need to know about the first eviction of Big Brother 2022 and what the Backstage Pass twist could mean for Houseguests.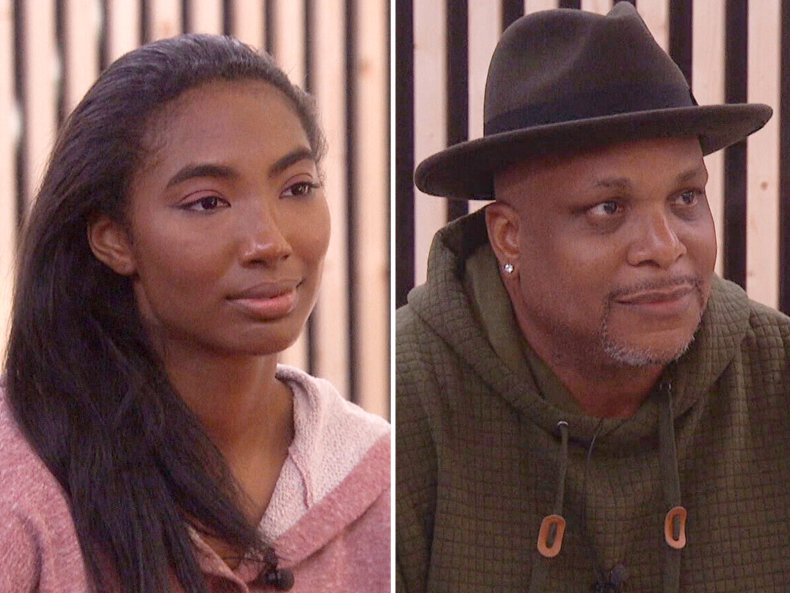 Who Is up for Elimination on Big Brother 2022?
For the first eviction on Big Brother 2022 Taylor Hale and Terrance Higgins are currently on the chopping block. Michael Bruner was initially up after being nominated alongside Terrance, but was saved after winning the power of veto for week 1.
While it looks like it could be either Taylor or Terrance being sent home, will the Backstage Pass twist save them?
What is the Backstage Pass Twist on Big Brother 2022?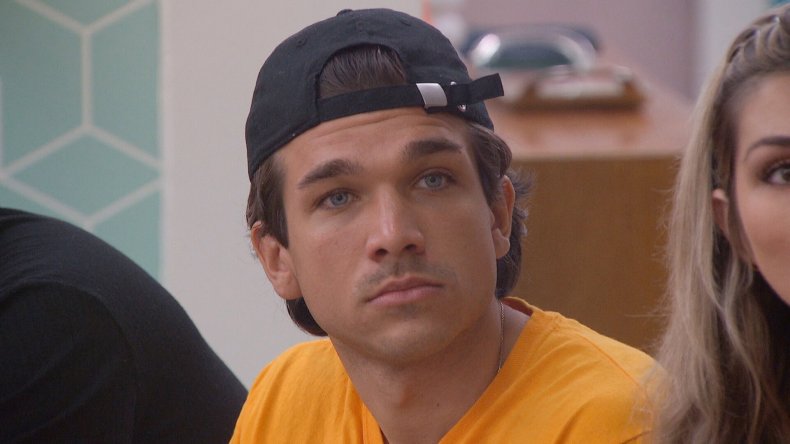 Big Brother season 24 began with a series of festival-themed puzzles that made Daniel Durston the first Head of Household but it was Joe "Pooch" Pucciarelli who was named the Backstage Boss in the premiere of the season. He was then asked to name three other contestants to join him, opting for Paloma Aguilar, Alyssa Snider and Brittany Hoopes.
The Backstage Pass guaranteed Joe safety from this week's eviction but he was not allowed to compete in the week's challenges and will not have the right to vote on eviction night. As for Paloma, Alyssa and Brittany, the Backstage Pass meant they weren't nominated this week but they also were not able to compete in any competitions or vote against a contestant this week.
Following the season premiere, Big Brother viewers were given the opportunity to save either Paloma, Alyssa or Brittany from eviction. While viewers now know that Taylor and Terrance are at risk of being evicted, the vote suggests that Paloma, Alyssa and Brittany could be at risk too.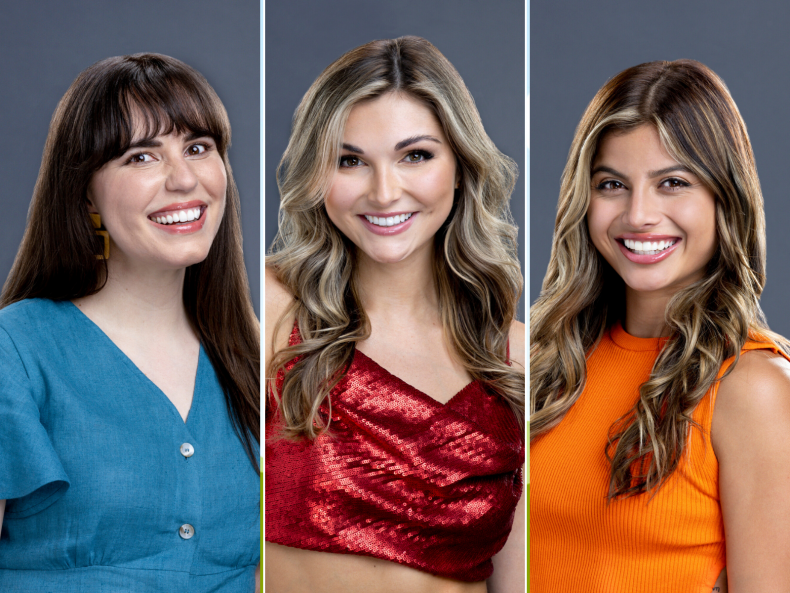 On the Big Brother voting website it says: "The three backstage pass holders are not guaranteed safety at the live show on [Thursday] July 14th, but you have the power to protect one of them! Vote for the Backstage Houseguest you want to keep safe this week!"
It is not yet known exactly what the Backstage Pass twist will mean for the eviction but some fans have speculated that the two Backstage Pass holders who lose the public vote may have to compete against the evicted Houseguest to keep their place on the show.
Big Brother host Moonves has been teasing the unusual eviction rules, telling Us Weekly: "I think the big headline is [that] the first live eviction night is going to be unlike any eviction night we've ever had because it may not be one of the people that you think that ends up getting bounced that night.
"These houseguests aren't going to learn of this new twisted twist until that night. So your head is gonna be spinning this season."
Big Brother continues Wednesdays, Thursdays and Sundays on CBS.