'Big Brother' Fans Decry Brittany's New Tactic—'She's Playing for Second'
Big Brother fans have decried Season 24 housemate Brittany Hoopes' new tactic.
Contestant Brittany had come under fire from viewers during Week 8 of the CBS show after being accused of using Kyle Capener's racism scandal to further her chances in the competition.
Kyle was evicted from the house on September 1 after admitting to his co-stars that many of his decisions and alliances in the game had been "rooted in race." Brittany and Michael Bruner were the ones to expose some of Kyle's concerning comments to the house prior to his admission. But fans suggested that they only shared the information to try to make themselves look better, not because they were concerned by what Kyle had said.
Now, following Kyle's exit, Brittany and her co-star Taylor Hale have been shown discussing their plans going forward in the Diary Room.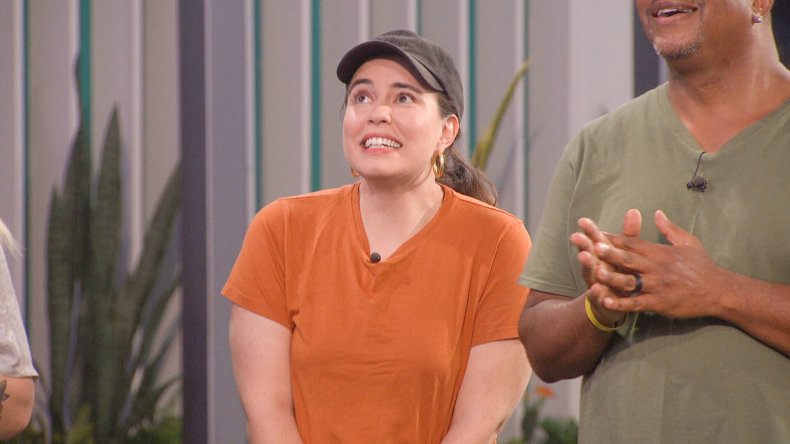 Speaking about her fellow Houseguest Michael, Taylor told the Big Brother cameras: "Everybody knows that the only way to win this game right now is to take out Michael. Taking out Michael is a huge resume booster. I wouldn't mind being the person that takes him out."
In a separate Diary Room visit, Brittany, who has been close to both Michael and Taylor, revealed that her new tactic is to make Taylor think that they are allies. She wants to make Taylor believe that she would choose to save her over Michael, when in reality she wants Michael to stay due to their close friendship.
"I want to make sure that [Taylor] feels I would take her over Michael to those final two spots. What she doesn't know is I have no intentions of sending Michael home. I don't think anyone truly understands how much of a duo we have been since Day 2," she explained.
Taking to Twitter after the scenes aired, Big Brother viewers denounced Brittany's new game plan.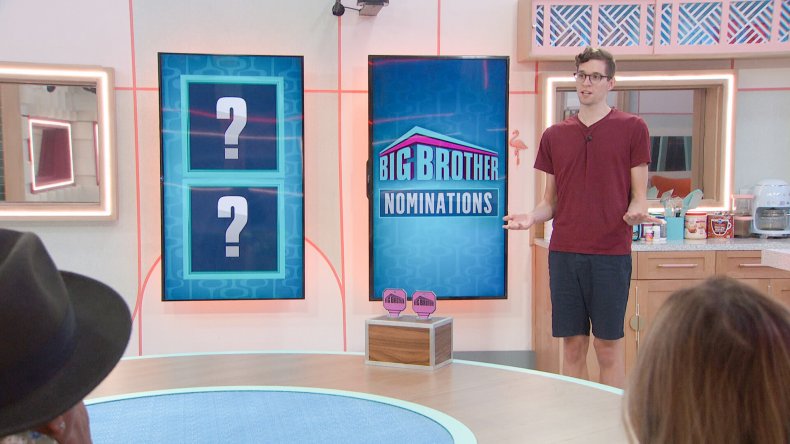 Fans questioned why Brittany is so determined to keep Michael in the house if he is such a strong player and argued that by keeping Michael in the game, Brittany is essentially preventing herself from winning.
Viewers were unimpressed and wondered why Brittany would not try and win the competition after making it this far.
Posting on social media, one viewer wrote: "Brittany is really playing for 2nd." Another added: "Playing for 2nd place... weird."
One seemingly irate fan wrote: "I guess you don't want to win, what a loser." Another said: "She is not being serious...girl."
Brittany's latest change in strategy comes just days after she revealed that she would be targeting Terrance Higgins and Alyssa Snider as part of her game plan, following Kyle's exit.
Admitting her concerns that either Terrance or Alyssa could win if they stay in the house, Brittany told Taylor: "I think they are both strong. [I want] Terrance gone first but I don't think any of us should discount how Alyssa could do at the end. If she makes it to the end, she wins."
This week's Head of Household, Michael, has nominated Alyssa and Terrance for eviction, but this could change after the Power of Veto competition.
Big Brother host Julie Chen Moonves has revealed to viewers that the next eviction, on September 8, will be another double eviction.
Big Brother airs on Wednesdays, Thursdays and Sundays on CBS.