The Biggest Fashion Statement at the Oscars? Political Accessories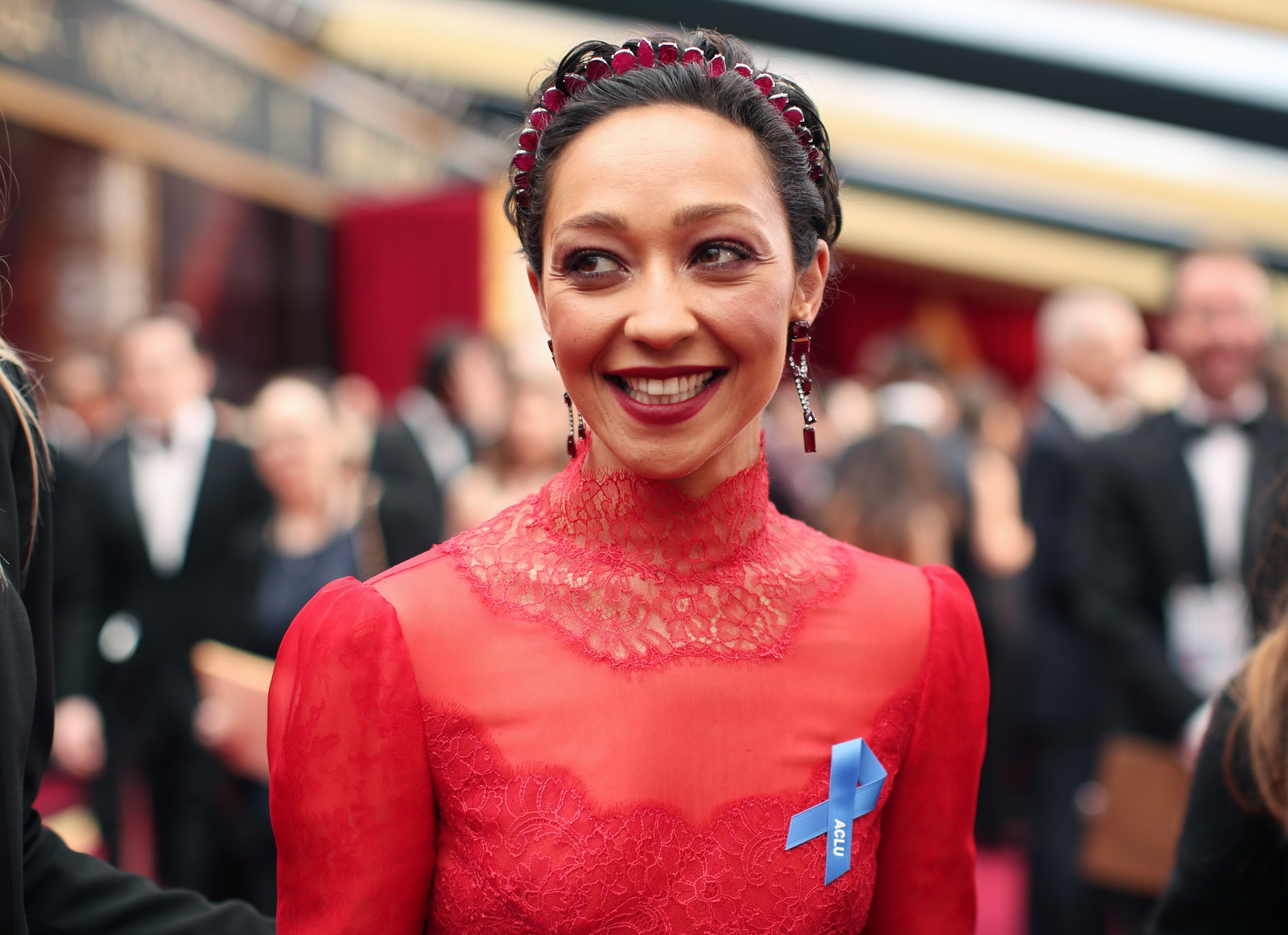 Sunday's Academy Awards were the most political yet, which given the news climate in the U.S. under the divisive early days of the Donald Trump presidency was as predictable as Emma Stone's Oscar win for best actress.
But the stars and filmmakers didn't just leave their statement making to their speeches—many wore their politics on their sleeves quite literally.
Director Ava Duvernay, whose film 13th was nominated for best documentary feature, specifically chose to wear a dress by Ashi Studio, a fashion house based in Muslim-majority Lebanon.
The director said her fashion choice was a "small sign of solidarity" with the seven Muslim-majority countries that have been affected by Trump's travel ban to the U.S. (Lebanon is not one of the countries but over 50 percent of its citizens are Muslims.)
But the most popular statement accessory on the red carpet was a blue ribbon in support of the American Civil Liberties Union (ACLU), the organization that has been fighting to protect the rights of refugees in court and filed a lawsuit against the White House over the travel ban.
Ruth Negga, start of Loving, a film about the struggles of an interracial couple in the 1950s, wore one, as did Moonlight director Barry Jenkins, model Karlie Kloss and Hamilton creator Lin-Manuel Miranda.
Best actress winner Emma Stone and Fifty Shades of Grey star Dakota Johnson also wore subtle protest symbols on the red carpet: Planned Parenthood pins.
Planned Parenthood, the reproductive rights non-profit, has faced its own hardships under the Trump administration, who reversed a federal law that blocked states from withholding funding from clinics that provide abortions.