Russian Government 'No Doubt' Behind Trump Jr. Meeting, Opponent Tells Senators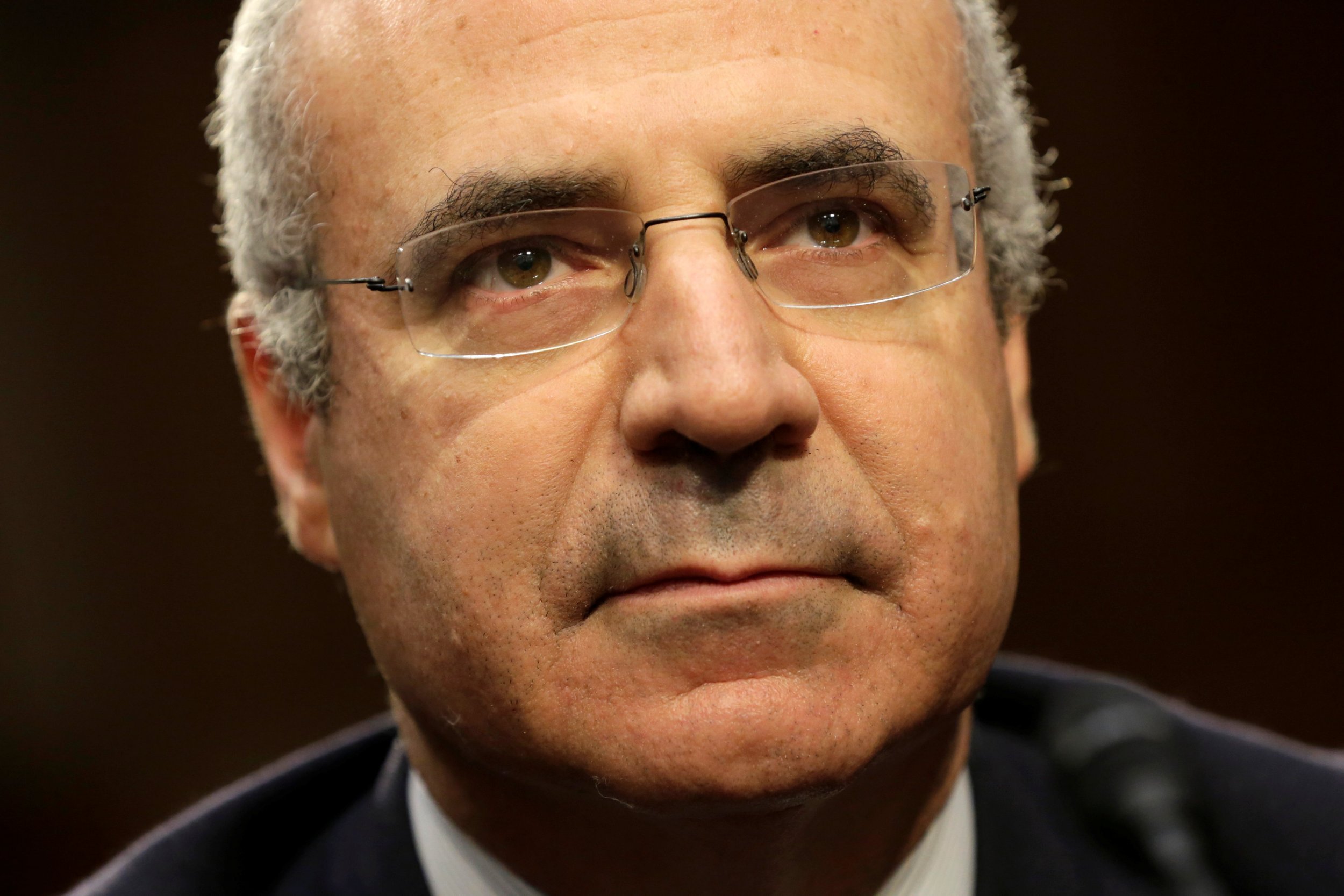 William "Bill" Browder, a financier and longtime critic of the Russian government, told the Senate Judiciary Committee on Thursday "there is no doubt" the Kremlin was behind the June 2016 meeting between Donald Trump Jr. and a Russian lawyer.
Browder is CEO of Hermitage Capital Management, an investment fund and asset management company that specializes in Russian markets. He lobbied Congress to pass the Magnitsky Act in 2012. The law is meant to punish the Russian officials behind the 2009 death of Sergei Magnitsky, a Russian lawyer who alleged that Russian officials committed $230 million in tax fraud. (Browder was close with Magnitsky.) In 2013, Russian President Vladimir Putin began banning Americans from adopting Russian children, believed to be in retaliation for the law.
Related: Trump Jr. meeting attendee once accused media of Russian 'witch hunt'
Natalia Veselnitskaya, a Kremlin-connected lawyer, has been a vocal opponent of the Magnitsky Act. Through an intermediary, she arranged a June 2016 meeting with Donald Trump Jr. They are said to have discussed the law, but prior to the meeting, the intermediary had told Trump Jr. that Veselnitskaya would provide damaging information about Hillary Clinton.
The focus of the Senate Judiciary Committee hearing on Thursday was oversight of the Foreign Agents Registration Act and attempts to influence U.S. elections. At the hearing, Senator Richard Blumenthal asked Browder, "Is there any doubt in your mind, knowing as well as any American how Vladimir Putin operates, that Natalia Veselnitskaya was there acting on behalf of Vladimir Putin and the Russian government?" Browder responded, "There is no doubt." He added that Rinat Akhmetshin, a Russian-American lobbyist who also attended the meeting, was acting on behalf of the Russian government, as well.
"These two individuals, Veselnitskaya and Akhmetshin, were acting on behalf of Vladimir Putin in initiating a potential agreement, legally probably a conspiracy, involving the Russian government and Donald Trump Jr. and the other participants in that meeting, correct?" Blumenthal asked. Browder said in response, "That was the intention of the Russians." He added that he believes Putin would have had knowledge of the meeting before and after it took place, and he agreed with Blumenthal when the senator said that the participation of Veselnitskaya and Akhmetshin meant that "the Russian government and Vladimir Putin were in effect coming to this meeting."
The reason for the meeting was likely so that the Russian government could see how willing the Trump campaign was to cooperate, according to Browder. But the larger motive, he has alleged, is that Putin wants to protect his personal cash, which apparently could be vulnerable to sanctions under the Magnitsky Act.
The New York Times first reported on July 8 and 9 about the June 2016 meeting at Trump Tower. Emin Agalarov, a Russian pop star, is believed to have requested the meeting, and Rob Goldstone, a music promoter, arranged it. Jared Kushner, Trump's son-in-law and adviser; Paul Manafort, Trump's former campaign manager; Anatoli Samochornov, a translator who previously worked for the State Department; and Ike Kaveladze, a businessman who works for Agalarov's father, Aras Agalarov, also attended the meeting.
Trump Jr. has said he did nothing wrong, and President Donald Trump tweeted, "Most politicians would have gone to a meeting like the one Don jr attended in order to get info on an opponent. That's politics!"
The Senate panel had asked Trump Jr. and Manafort to appear with Browder at the hearing, but those men agreed to provide information separately so that they would not have to testify in the open setting. Glenn Simpson of Fusion GPS, the research firm behind the unverified dossier about President Trump, also declined to testify, and instead provided a transcribed interview.