Bill Clinton Aide Disputes Suggestion He Was 'Like Brothers' With Jeffrey Epstein
Jeffrey Epstein's former friend has claimed the financier was "like brothers" with Bill Clinton, but an aide to the former president has told Newsweek that is "ridiculous."
Lady Victoria Hervey, a British socialite, told a new U.K. documentary how she was a guest at some of Epstein and Ghislaine Maxwell's parties.
In Ghislaine, Prince Andrew and the Paedophile, she said: "Clinton was definitely very close to Jeffrey. I don't know if you saw the paintings that were in Jeffrey Epstein's house?
"One of them being a portrait of Bill Clinton wearing the dress that Monica Lewinsky wore when they had the affair.
"So yeah, he was super close to Jeffrey Epstein. They were like brothers, you know, and he was close to Ghislaine as well."
She added: "Prince Andrew was the son of the queen of England. Americans love that. Jeffrey loved that. Bill Clinton loved that."
However, Clinton's spokesman Angel Ureña dismissed the account as "ridiculous" in an email to Newsweek.
He directed Newsweek to a 2019 statement that read: "President Clinton knows nothing about the terrible crimes Jeffrey Epstein pleaded guilty to in Florida some years ago, or those with which he has been recently charged in New York.
"In 2002 and 2003, President Clinton took a total of four trips on Jeffrey Epstein's airplane: one to Europe, one to Asia, and two to Africa, which included stops in connection with the work of the Clinton Foundation.
"Staff, supporters of the Foundation, and his Secret Service detail traveled on every leg of every trip.
"He had one meeting with Epstein in his Harlem office in 2002, and around the same time made one brief visit to Epstein's New York apartment with a staff member and his security detail.
"He's not spoken to Epstein in well over a decade and has never been to Little St. James Island, Epstein's ranch in New Mexico, or his residence in Florida."
The documentary made waves in Britain with former royal protection officer Paul Page's account of Prince Andrew's close relationship with Maxwell.
He described how she visited so regularly, on one occasion four times in a day, that police officers suspected they were dating.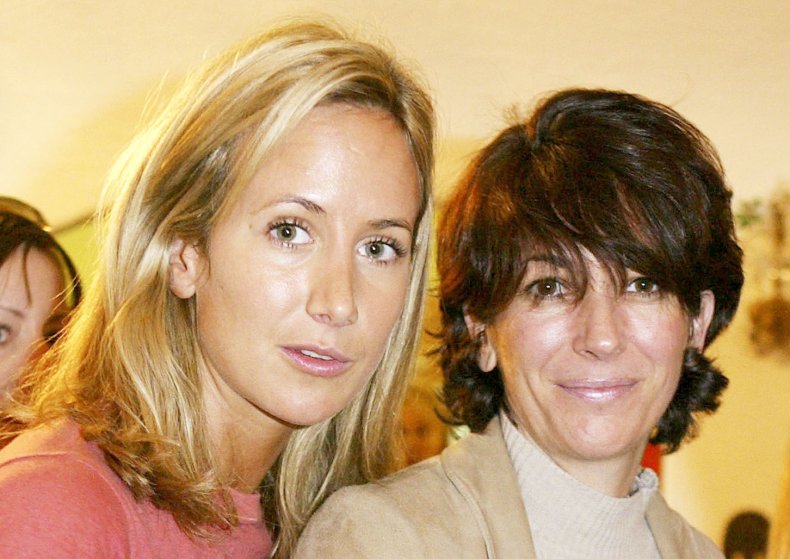 Page told ITV: "I first met Ghislaine Maxwell I think it was 2001... from the way she was allowed to enter and exit the palace, go in and out, we thought she was having an intimate relationship with Prince Andrew.
"A colleague of mine remembers her coming in four times in one day from the morning till the evening—in and out, in and out."
He also described Andrew's strict demands in relation to a set of teddy bears he kept in specific positions around his bed.
Page said: "It had about 50 or 60 stuffed toys positioned on the bed. And basically, there was a card the Inspector showed us in a drawer and it was a picture of these bears all in situ on the bed.
"And the reason for the laminated picture was that if those bears weren't put back in the right order by the maids he would shout and scream and become verbally abusive."