Birth Control Access Rising in World's Poorest Countries as Republicans Try to Limit It in U.S.
Tens of millions of women in the world's poorest countries have gained access to contraception in the past few years, while Republicans in the U.S. continue to try and reduce access to such family planning methods.
About 46 million women and girls have gained access to contraceptives in the world's lowest-income countries over the past six years, according to a new report from Family Planning 2020 (FP2020). The international organization was formed after a 2012 family planning summit in the United Kingdom.
"Our goal by 2020 is to reach an additional 120 million women and girls who want to use contraceptives but don't have access to these services or products and to improve the health systems in general," Beth Schlachter, FP2020's executive director, told Al Jazeera.
Schlachter explained that there are now 317 million women and girls "who have access to contraceptives" in the 69 lowest-income countries, "which is about 46 million people more than in 2012" when the project was launched. She also explained that the African nations of Rwanda and Burkina Faso have been among those that made the most significant progress, as well as Afghanistan.
"There are still big social, cultural, religious and familial barriers—that is a global phenomenon," Schlachter pointed out. "The fact that women should have autonomy over their bodies is something that is still an issue in a lot of places."
In the U.S., Republican lawmakers, encouraged by conservative Christian supporters, have taken steps to limit access to birth control throughout the country and even globally. Although the Title X Family Planning Program was enacted in 1970 with bipartisan support, to provide "a broad range of acceptable and effective family planning methods and services," conservative lawmakers have been pushing to chip away at the program for many years.
The Republican-controlled House of Representatives voted last year to eliminate all funding for Title X, despite the program having helped tens of millions of women prevent unwanted pregnancies. The congressional body also wanted minors to stop receiving information and access to contraceptives, supporting "abstinence-only" programs instead. While educating minors about sexual health and birth control have been shown to decrease unwanted pregnancies and STDs, simply encouraging abstinence is widely considered to be ineffective.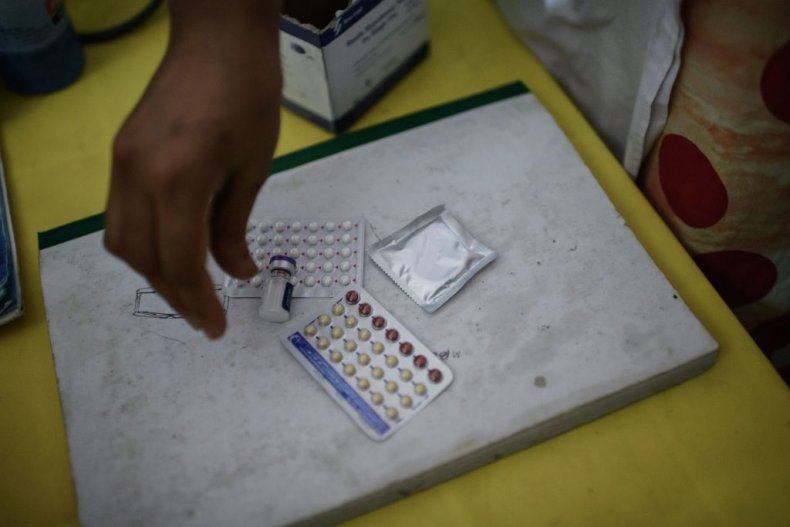 In May, the Trump administration's proposed a rule that would make significant changes to Title X funding. Although the proposal was put forward as targeting abortions, experts pointed out that access to contraceptives and birth control would also be impacted. Many also argued that the changes would disproportionately impact low-income women.
Last year, the U.S. also withdrew more than $30 million in funding for the United Nations Population Fund (UNFPA), which deals with family planning. Trump also picked an anti-abortion law professor who has called access to contraceptives "anti-family" to run a national program to fight teen pregnancy.
"As a practical matter, this administration is doing everything in its power to reduce or eliminate support for contraception," Robert Walker, president of the Washington-based non-profit the Population Institute warned in a June op-ed for The Baltimore Sun.