'Birthright's Last Chance': Progressive Jews March on Pro-Israel Cultural Body's NY Headquarters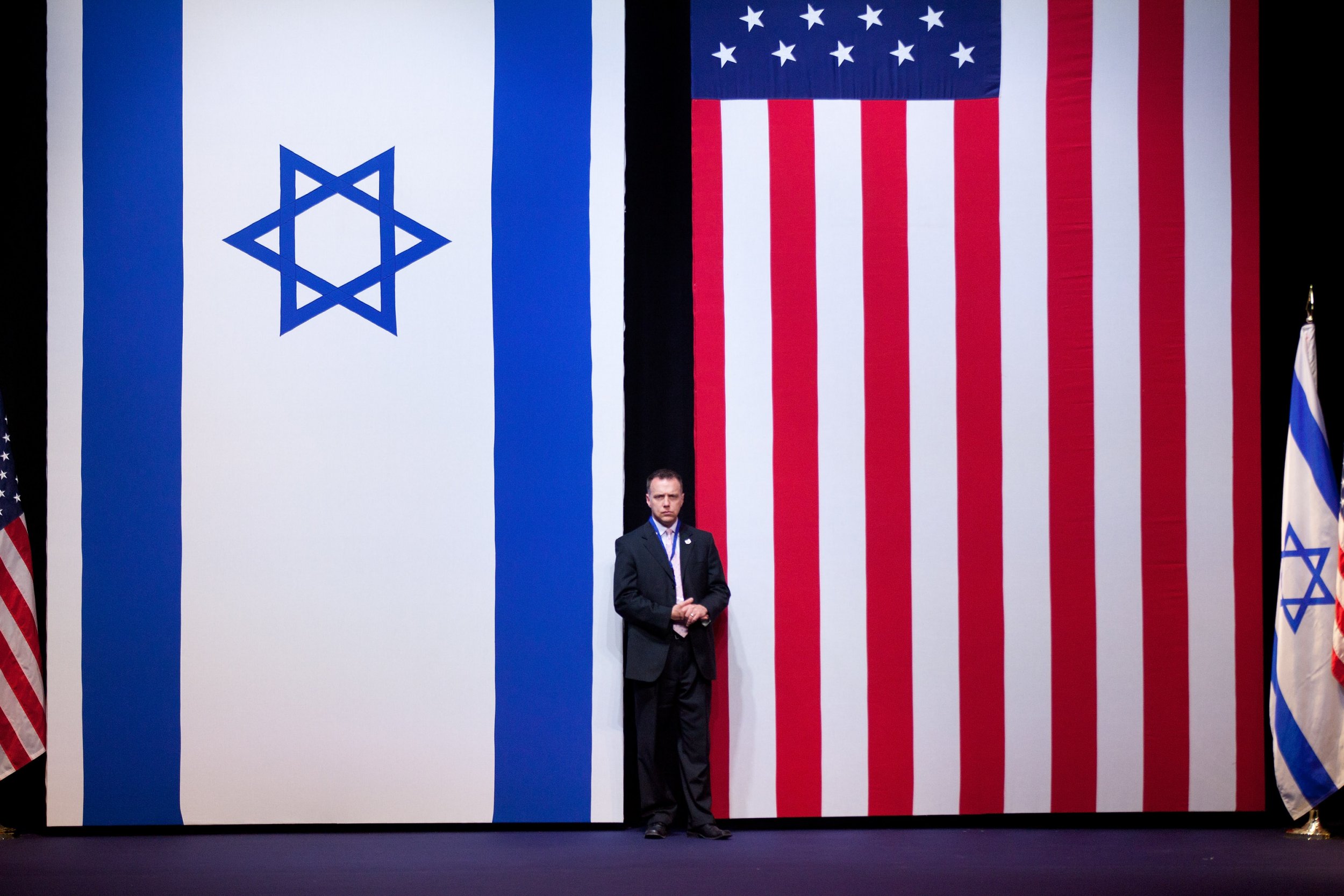 Today, progressive Jewish American activists are descending on the New York City headquarters of Birthright, an educational organization that funds and organizes trips to Israel for Jews living in the diaspora.
The Birthright program supports trips for tens of thousands of young Jewish Americans each year. Critics say the tours hide the geopolitical and humanitarian reality of the Israeli-Palestinian conflict, and whitewash Israeli human-rights abuses and illegal military occupation.
Led by the activist group IfNotNow, the demonstrators are demanding that Birthright better reflect the complexities of the situation in Israel, Jerusalem, the West Bank and the Gaza Strip. The action has particular significance, given the current debates about anti-Semitism in U.S. politics that have highlighted growing fault lines in America's Jewish communities over support for Israel.
"The debate over Birthright is the latest and clearest symbol of the generational divide in the American Jewish community around Israel," an IfNotNow press release said, noting that hundreds of people were attending its demonstration.
IfNotNow spokesperson Yonah Lieberman told Newsweek that the protest marked "Birthright's last chance. They're going to make a choice. And whatever choice they make—whether it be the progressive values of our generation or the pro-occupation interests of its donors—sends a strong message about whether Birthright is going to remain relevant to American Jews in the coming years."
Lieberman said IfNotNow believed it had given Birthright "a fair chance" to respond to its demands.
"We've been asking them to make simple changes like adding green line [the 1949 armistice border between Israel and its Arab neighbors, established following the 1948 War of Independence] to maps they give the participants, and like talking about the occupation at their mandatory geopolitical program," he said.
"These aren't radical changes…and still Birthright is not only refusing to make the changes, but refusing to engage with us in any meaningful way. And this is why we're going to the headquarters. If they're going to refuse to engage with us, then we're going to go to their headquarters, and we're going to force them to engage with us in the streets."
A Birthright Israel spokesperson said the organization is "apolitical," adding, "We encourage our tens of thousands of participants each year to challenge themselves by asking difficult questions and engaging in conversations with our educators and their peers, including Israeli participants."
"IfNotNow maintains a radical approach to an agenda they know does not align with the facts. Birthright Israel provides a multifaceted view of Israel, Jewish heritage and Jewish values. This includes ever evolving and appropriately nuanced discussions of the geopolitical realities in Israel, including the conflict, and meetings with Israeli Arabs and other minorities in Israel. We do not respond to threats and demands from political activists leveraging our long-standing good reputation in order to advance their agendas."
IfNotNow's latest protest comes amid national conversations over hate speech, anti-Semitism and whether the U.S. should continue to support an increasingly right-wing Israeli government.
President Donald Trump has forged close ties with Israeli Prime Minister Benjamin Netanyahu, who remains in office despite being charged with bribery. Trump moved the U.S. Embassy to Jerusalem and officially recognized the disputed Golan Heights—occupied by Israeli in 1967 and annexed from Syria in 1981—as Israeli territory.
His administration has also been supportive of Israeli military strikes against Iranian and Syrian government positions in Syria, Israel's often lethal suppression of protests in the Gaza Strip and the continued construction of West Bank settlements, considered illegal under international law.
Simultaneously, Trump has sought to weaponize concerns on anti-Semitism against the Democratic Party after some lawmakers expressed opposition to Israeli policy and attacked the influence of the pro-Israel lobby in Washington, in ways critcis said recalled anti-Semitic tropes. (Some of the lawmakers, like Rep. llhan Omar, later acknowledged the hurt caused by their statements and apologized for their choice of words.) Trump has done this while publicly dismissing the threat of white nationalism, despite its adherents attacking American Jews and other groups.
"I think it's definitely important for the American public to see that the majority of American Jews have a moral opposition to the Israeli policy of occupation," Lieberman said. "There's a strategy by the Republicans to try and paint Democratic criticism of Israel as anti-Semitic. Obviously that is ridiculous, and one way to prove that it is ridiculous is to show that a lot of American Jews—especially the next generation of American Jews—are open and willing to criticize Israeli policies that are against the Jewish values that we were taught."
Though Trump declared that American Jews were abandoning the Democrats, data shows this to be false. In last year's midterm elections, for example, more than 75 percent of American Jews voted for Democratic candidates, J Street reported.
"It's becoming more and more of a moral imperative for young American Jews to be speaking out against Israeli policy as our president—who we speak out against—supports those policies more and more," Lieberman explained. "It's very clear that there is no daylight between the interests of Trump and the interests of the Israeli government. And so if you are opposing the policies and the ideology of Trump in America, then you also need to oppose what he is doing and what is happening over there in Israel."
This article has been updated to include a statement from Birthright Israel.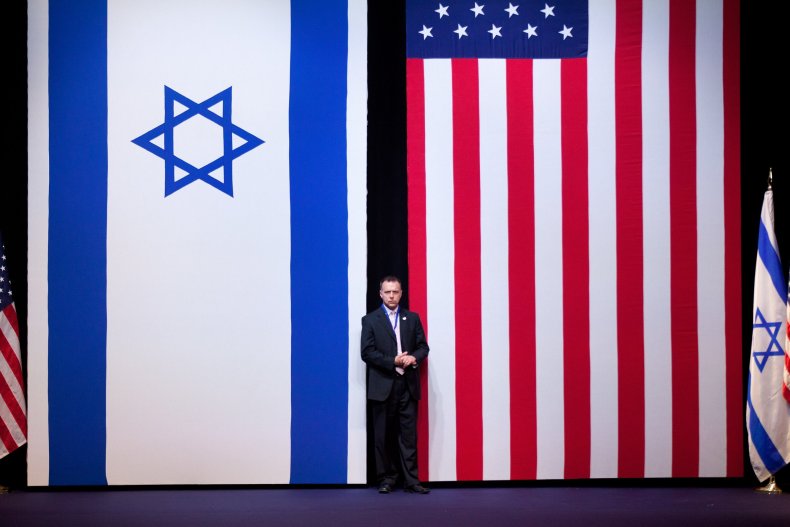 'Birthright's Last Chance': Progressive Jews March on Pro-Israel Cultural Body's NY Headquarters | U.S.