'Black Panther' Movie Could Unite the Country, Says Star Lupita Nyong'o
The Charlottesville riots and domestic terrorist attacks have amplified arguments about gun control and racism in 2017, and the divide between Americans seems to deepen daily, with every corner of pop culture touched by current events. Yes, even superhero movies.
Traditionally, the genre has provided a way for diverse strangers to come together to root for a good guy. Because a superhero is fighting an evil that is outside of our daily experience, or a villain who is against all of humanity (rather than, say, a president who some hate and some love), we can, for at least two hours, unite in a shared goal.
"The beauty of cinema is you all go into a room together and agree to suspend your disbelief and share this experience of another world," Lupita Nyong'o, who stars in Marvel's upcoming Black Panther movie, said during an interview with Teen Vogue Tuesday. "For that moment, you are all one in that space, experiencing the same thing. It reinforces our sense of community. These big blockbuster superhero films appearing in moments when we're so polarized are some of the few chances we all get to be on the same page."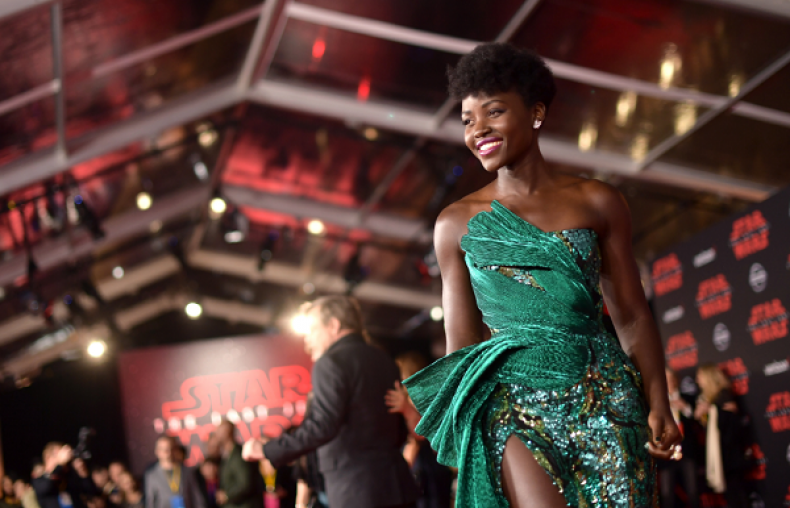 Black Panther will be the first superhero movie featuring a predominately black cast. It is based on the character introduced by Marvel in 1966, the first black superhero in mainstream American comics. The film follows the Black Panther (Chadwick Boseman), known as T'Challa, as he leads the fictional African country of Wakanda during national security threats and an impending uprising sparked by his nemesis Erik Killmonger.
Nyong'o plays one of Wakanda's expert assassins, Nakia, who is also T'Challa's love interest. The actress equates superhero movies with what used to unite peple in the past. "It's modern folklore," she said, "and folklore is important. It informs our sense of oneness."
Nyong'o, 34, was raised in Kenya, and made her feature film debut in the 2013 film 12 Years a Slave, for which she won the Academy Award for Best Suporting Actress. Prior to that, she wrote, produced and directed the 2009 documentary In My Genes, about discrimination against albino Kenyans. She has also done work with mutliple organizations protecting endangered animals. More recently, she wrote a New York Times op-ed about being sexually harassed by Harvey Weinstein in 2011; she vowed to work with just female directors or feminist male directors after that experience.
It makes sense, then, that Nyong'o would choose Black Panther—with its "social and political relevance"—for her superhero movie debut. It also helped that the director, Ryan Coogler (Fruitvale Station, Creed), wanted her to play an independent, powerful and patriotic woman. (Nyong'o's influential Kenyan family includes sister Isis, recently named by Forbes magazine as one of Africa's most powerful young women.)
"In our story, there are so many different women holding their own space," Nyong'o said. "Women may be in competition with each other, sure, but that doesn't necessarily mean there's an absence of love or respect. You see [the female Wakanda warriors] work together, and you see a dynamic that is really encouraging. Making this film awakened me."