Russian Fleet U.S. Plans to Destroy Has Missiles Ready to Fire: Ukraine
The United States is reportedly working on a plan to help remove a Russian blockade of Ukraine's ports, with one Ukrainian official indicating that the possible plan could involve Russian ships with missiles "ready for use."
On Friday morning, Anton Gerashchenko, a Ukrainian Ministry of Internal Affairs adviser, posted on Twitter that the United States is "preparing a plan to destroy the Black Sea Fleet," according to a translation of the tweet. That possible plan has attracted further comment from Ukraine's Ministry of Defense.
Oleksandr Motuzianyk, a spokesman for the defense ministry, stated that Russia has missiles that are ready to be deployed among its Black Sea fleet, the Kyiv Independent tweeted.
"Two ships with a total volley of up to 16 '3M-54 Kalibr' missiles are ready for use in the Black Sea." Motuzianyk said, according to Ukrainska Pravda.
Motzuianyk's statement came as some have fears that Russia's blockade in the Black Sea could threaten food supplies, resulting in a possible food shortage. An estimated 20 Russian naval vessels are reportedly blocking Ukraine's ports.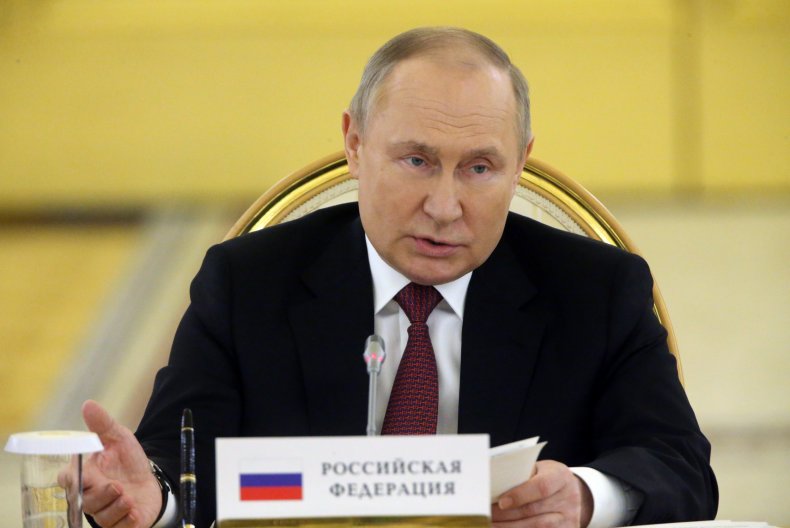 The Biden administration is working to help supply Ukrainian forces with anti-ship missiles to target Russia's Black Sea blockade, according to Reuters. It's currently unclear what type of missiles are likely to be sent, though types made by Boeing and jointly by Kongsberg and Raytheon Technologies are under consideration, the outlet reported.
The Russian missiles that the Ukrainian defense spokesman mentioned can be launched from both surface ships or submarines. Estimates show that those missiles can travel more than 1,240 miles to their intended target.
The 3M-54 Kalibr missiles were previously deployed by Russian submarines and warships during Russia's campaign to support the Syrian government against rebels who attempted to overthrow it after a 2011 uprising.
Russian forces have experienced recent setbacks during their ongoing invasion of Ukraine. Images released on Friday showed destroyed Russian armored vehicles as they attempted and failed to cross the Seversky Donets River in eastern Ukraine.
Major General Kyrylo Budanov, Ukraine's military intelligence chief, told the Wall Street Journal on Friday that Russian President Vladimir Putin is "at an absolute dead end" in Ukraine.
"He cannot stop the war and he cannot win it. He cannot win for objective reasons. And to stop it, he must acknowledge that Russia is not at all the kind of strong and great state that he wanted to portray," Budanov was quoted by the Journal.
However, Frants Klintsevich, a Russian senator, explained the Russian military's difficulties during a recent television appearance by saying the country's forces are battling one of the "strongest and best-trained armies" in Ukraine.
Newsweek reached out to the Ukraine Ministry of Defence and the Ministry of Foreign Affairs of the Russian Federation for comment.