'Black Widow' Ending Explained: What Happened at the End of Black Widow?
After numerous coronavirus-linked delays, Marvel fans finally have the chance to watch Black Widow. In it, Natasha Romanoff (played by Scarlett Johansson) rekindled relationships and found the strength to return to The Avengers and battle Thanos.
The film saw Natasha try to escape and clear her head after the events of Avengers: Civil War.
However, very quickly a blast from the past, Yelena Bulova (Florence Pugh), embroils her into a mission to take down those who made her.
In order to do this, she must face her past and some other familiar faces, while also confronting the most shameful act she has ever been part of.
Ahead are some big spoilers for Black Widow.
Black Widow Ending Explained
The movie showed Natasha and Yelena trying to take down the Red Room, the place where they were created by Dreykov (Ray Winstone).
Yelena revealed Dreykov had started using bioengineering to control his women, brainwashing them with a particular substance so they would follow his commands.
She was freed from this influence using an antidote, which she sent to Natasha in the hope they could take down Dreykov.
To do this, they needed help, enlisting Alexei, aka The Red Guardian (David Harbour), to give them Dreykov's whereabouts.
When he told them he did not know, he pointed them to Melina (Rachel Weisz) who had been working for Dreykov for many years.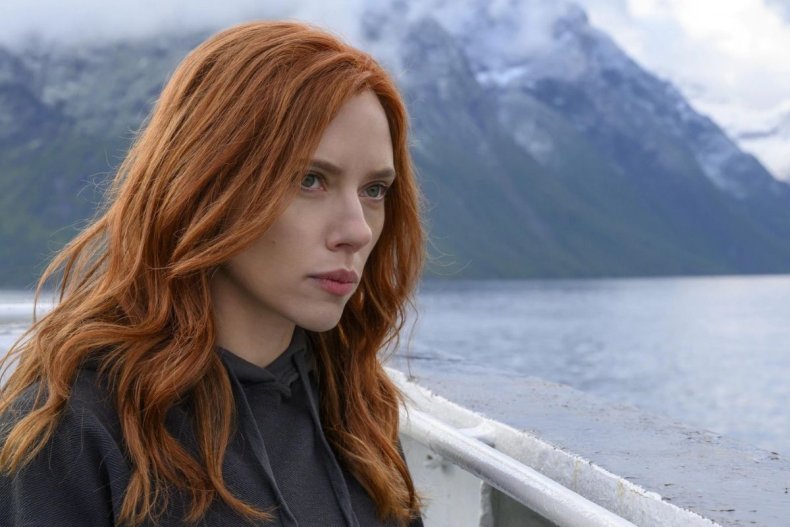 This was an important reunion, as Alexei and Melina had once posed as parents of Yelena and Natasha during a mission for the Red Room in Ohio.
As shown at the beginning of the movie, Natasha, Melina and Alexei were put on a special mission to find this mind-control formula and steal it from Hydra.
Yelena, only a small child at the time, had no idea her family was not real, and once the mission was over she was inducted into the Red Room like many other girls before her.
Melina and Alexei, though seeming not to want to help, ended up aiding the women in their quest to get to Dreykov, leading to a major confrontation between Natasha and her nemesis.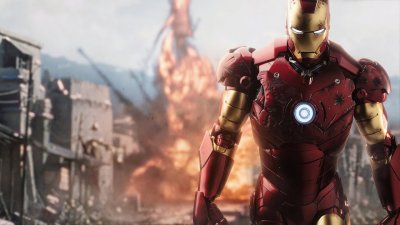 It was in this conversation where Natasha had to face her biggest regret: killing Dreykov's young daughter in a sting operation in Budapest, signaling her defection to the U.S.
In fact, Dreykov had placed his daughter (Olga Kurylenko) in the Taskmaster suit and was controlling her like all the others, forcing her to fight in his army.
After some big explosions, epic fight scenes and a lot of action, Natasha gained information on where all the Black Widows in the world were hiding and was able to neutralize those training in the Red Room.
Dreykov was killed, and Natasha and her pseudo-family were able to reconnect before she returned to her real family, The Avengers, to fight Thanos.
Black Widow comes after Captain America: Civil War in the Marvel Cinematic Universe (MCU) timeline, and before the events of Avengers: Infinity War.
As a result, a newly blonde Black Widow went off to bring her family back together by breaking some of them out of jail to start the fight against Thanos.
Natasha then jumped into a jet fans would recognize from the beginning of Infinity War to go and save her friends, and that part of The Avengers' story continued.
While the ending of the film linked in well with the rest of the MCU timeline, the post-credit scene gave fans something new to chew on.
The scene jumped forward into the present day, where Yelena was visiting the grave of her sister, Natasha.
As she reorganized the flowers and tributes, Val (Julia Louis Dreyfus) approached her and gave her a new mission: to kill Hawkeye (Jeremy Renner).
This suggested, between the events of Black Widow and Avengers: Endgame, Yelena has worked for Countess Valentina Allegra de Fontaine as a contract killer.
Val appeared in The Falcon and The Winter Soldier, recruiting John Walker to her team after he was stripped of her Captain America mantle.
This final scene sets up Hawkeye, the upcoming Disney+ series, in which Yelena is set to appear.
She will be on a mission to find Clint Barton and kill him for his supposed hand in Natasha's death, though fans will hope he can convince Yelena of the truth enough to recruit her to his new team.
Fans will have to wait and see in Hawkeye, which is coming out in late 2021.