'Black-ish' Season 8: What We Know About the Next Season–And Why It Will Be the Show's Last
Black-ish is the latest show to be canceled by ABC, with the comedy set to get one last season on the network. This means that ABC is ending its involvement with the -ish franchise, as the network has also canceled Mixed-ish after two seasons (though Grown-ish continues on Freeform). Though Mixed-ish is not returning, Season 8 of Black-ish is expected in 2022.
What we know about Black-ish Season 8
The eighth and final season of Black-ish was announced earlier in May. Creator Kenya Barris wrote on Instagram, "to ALL the people in the world I love, honor, respect and care for it is both exciting and bittersweet to share that black-ish has been RENEWED by ABC for it's EIGHTH... and FINAL SEASON."
"In this day and age it is rare to get to decide when your show should come to an end, and we are grateful along with ABC to be able to make this final season exactly what we'd hoped for—– and to do it with the entire and AMAZINGLY STELLAR cast coming back to close this chapter out with us the right way!"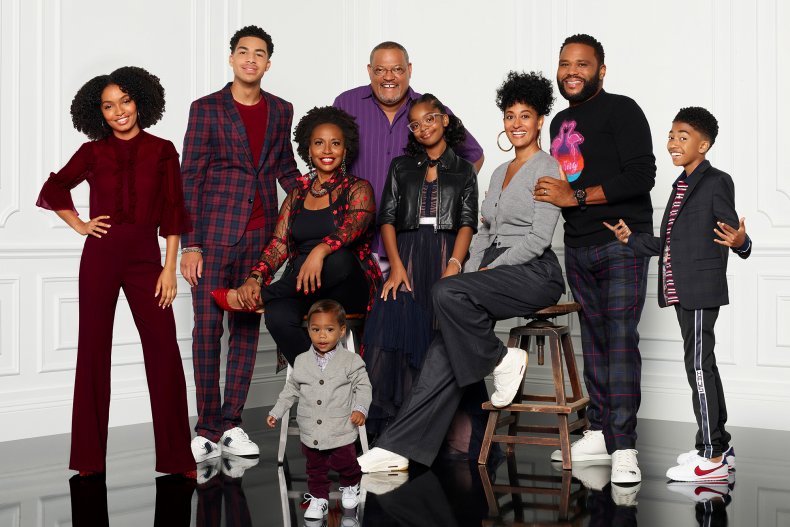 Exactly when that eighth season will air, however, is uncertain. When ABC released its fall 2021 line-up, The Bachelorette was in the Tuesday time-slot usually held by the show.
This is because Black-ish's final season is being held until January 2022. This was revealed in an ABC statement that read: "Groundbreaking comedy Black-ish will receive a deserving sendoff as it returns in midseason for its eighth and final run." This means the earliest the show is coming to the network is January 2022.
The reason for the delay is likely because this means ABC can air it uninterrupted, without the breaks in the schedule that shows that air in the fall have to have to spread them across the season. This is the same strategy that NBC is doing with its final season of This Is Us, which is also being held for midseason.
Why is Black-ish ending with Season 8?
Though Barris said on Instagram that the show is ending because he is ready to end it, ratings are down on the show. Of the 15 scripted shows aired by ABC in the 2020 to 2021 schedule, Black-ish was ninth among the demographic crucial for advertisers of those aged 18 to 49.
If the shows are ranked by total viewers, the show is 13 out of 15, just above the canceled Mixed-ish with an audience of around 2.3 million viewers an episode. This is down from the 7.1 million viewers who watched each episode of the first season.
ABC also seems ready to move on from the -ish shows. Previously, it was announced that the show was developing Old-ish around Laurence Fishburne and Jenifer Lewis' Black-ish characters and a spin-off from Barris and Eva Longoria called Brown-ish starring a Latinx family.
In May 2021, however, ABC boss Craig Erwich told Deadline, "on Old-ish, we have no current plans to make it as a pilot." He added: "When we talk about the world of Black-ish, there are so many different iterations that we are open to; it's really up to Kenya who is the master and the captain of the franchise."
Grown-ish, however, remains a hit for Freeform, with the show remaining the most-watched of the cable network's six scripted shows.
The Black-ish Season 7 finale airs Tuesday, May 25 at 9 p.m. ET / 8 p.m. CT on ABC.