Blasey Ford a 'Lying Skank' Says Fox News Contributor Kevin Jackson, Who Is Immediately Fired
Fox News cut ties with a network contributor on Thursday after he referred to the women who have accused Brett Kavanaugh of sexual assault as "lying skanks."
In a series of tweets, radio host Kevin Jackson lashed out against allegations made by Christine Blasey Ford, 51, Deborah Ramirez, 53, and Julie Swetnick, 55.
He was reacting in real-time to the emotional testimony of Ford, who appeared before the Senate Judiciary Committee on Thursday.
"#ChristineBlaseyFord academic problems came from her PROMISCUITY!" he wrote on Twitter during the Senate appearance. "Dang girl stop opening your legs and OPEN A BOOK!"
He also wrote: "Feminists are their own worst enemies, and enemy of women. Also, they want men to NEVER be believed. I'm not succumbing. TO HELL with the notion that women must be believed no matter what. Lying skanks is what these 3 women are, and we ALL know more."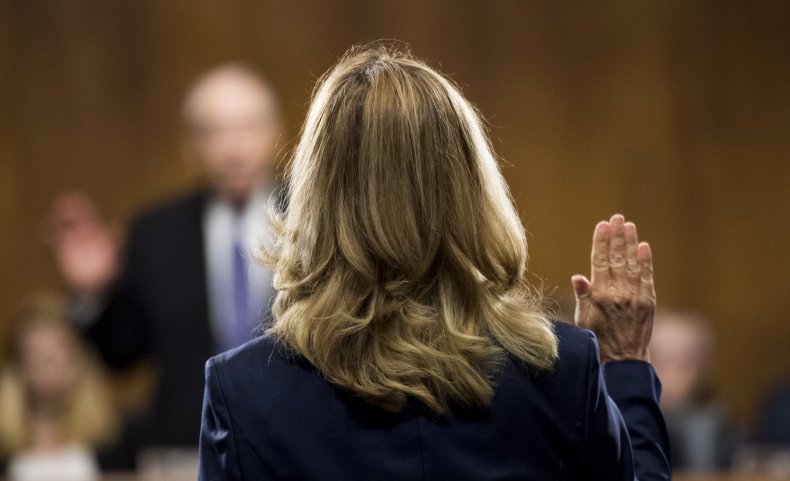 In a brief statement on Thursday, Fox confirmed it would no longer work with the host. "Kevin Jackson has been terminated as a contributor," a spokesperson said. "His comments on today's hearings were reprehensible and do not reflect the values of Fox News."
Ford, who is a psychology professor in California, has alleged that she was assaulted at a house party by Brett Kavanaugh when she was 15-years-old. Ramirez alleged that the Supreme Court nominee exposed his penis to her at a dorm party as a freshman. Swetnick accused Kavanaugh of getting girls drunk so they could be "gang-raped" but did not say Kavanaugh himself had attacked her.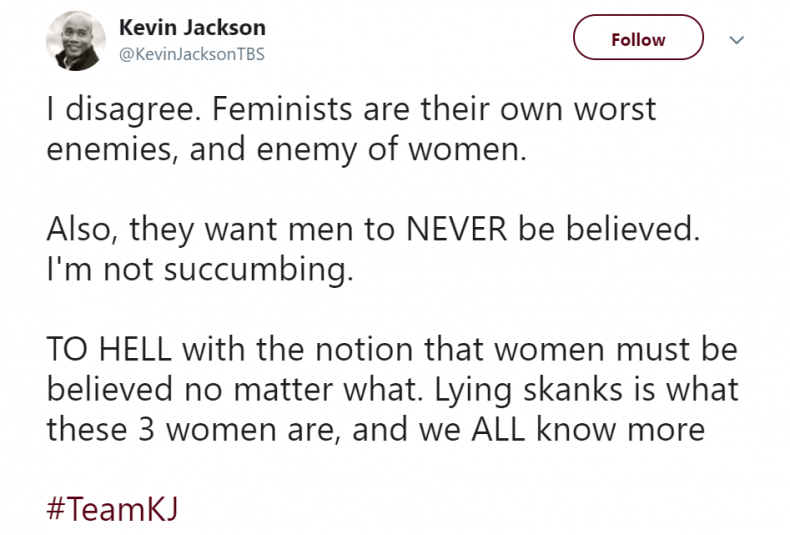 Kavanaugh—who also provided testimony to the Senate Judiciary Committee on Thursday— denied the allegations. But he sidestepped suggestions that the FBI should investigate.
At times he waded into left-wing conspiracy theory territory.
"I'm not questioning that Dr. Ford may have been sexually assaulted by some person in some place at some time," he told senators. "But I have never done this. To her or to anyone. That's not who I am. It is not who I was. I am innocent of this charge."
Kavanaugh referred to his own calendars as evidence of his innocence. His mood repeatedly swung from tearful to angry.
Many Republican senators had declined to question Ford directly on Thursday, instead hiring a veteran sex crimes prosecutor from Arizona, Rachel Mitchell, to question Ford. But the outside counsel was mysteriously abandoned when the time came to question Kavanaugh, and grandstanding ensued.