Boko Haram: Six Killed in Niger as Issoufou Prepares for Swearing-In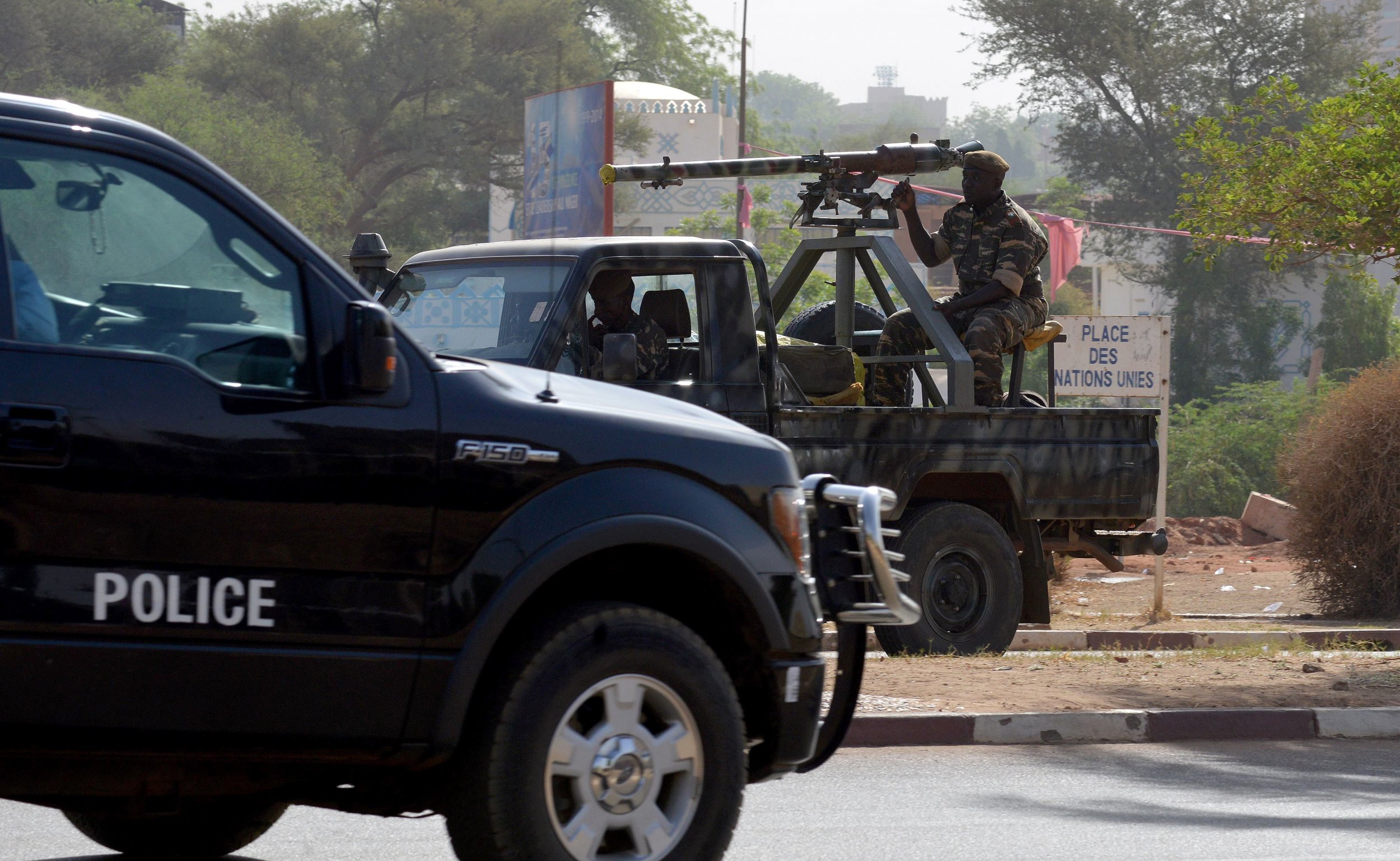 Boko Haram killed six soldiers in southeast Niger in an ambush attack on Wednesday, according to the interior ministry.
The attack happened early on Wednesday near the town of Diffa, which lies close to the border with Nigeria and has been subject to incursions by Boko Haram in the past. Three other soldiers were wounded in the attack and Niger deployed military aircraft to try and track down the militants, the BBC reported.
Boko Haram, which pledged allegiance to the Islamic State militant group (ISIS), is based in northeast Nigeria but has regularly launched attacks in neighboring countries including Niger, Chad and Cameroon over the past year. Those three countries, plus Benin and Nigeria, are part of a multinational force tasked with eliminating the militants from the region. Boko Haram militants killed one soldier in Diffa after attacking a military convoy on March 17.
Mahamadou Issoufou was recently re-elected by a landslide in presidential elections in Niger and has promised to vanquish the militants from the country, which is ranked by the United Nations as having the worst living conditions in the world. Issoufou will be sworn in on Saturday after the election result was confirmed by Niger's constitutional court on Wednesday, despite the result being dismissed by the opposition coalition led by Hama Amadou.
Boko Haram have killed tens of thousands of people and displaced millions since launching an insurgency against the Nigerian government in 2009. Its leader Abubakar Shekau appeared in a purportedly new video released on March 24, encouraging his fighters and rebuking claims he had been killed.