Boris Johnson: Saudi Arabia 'Puppeteering' in Middle East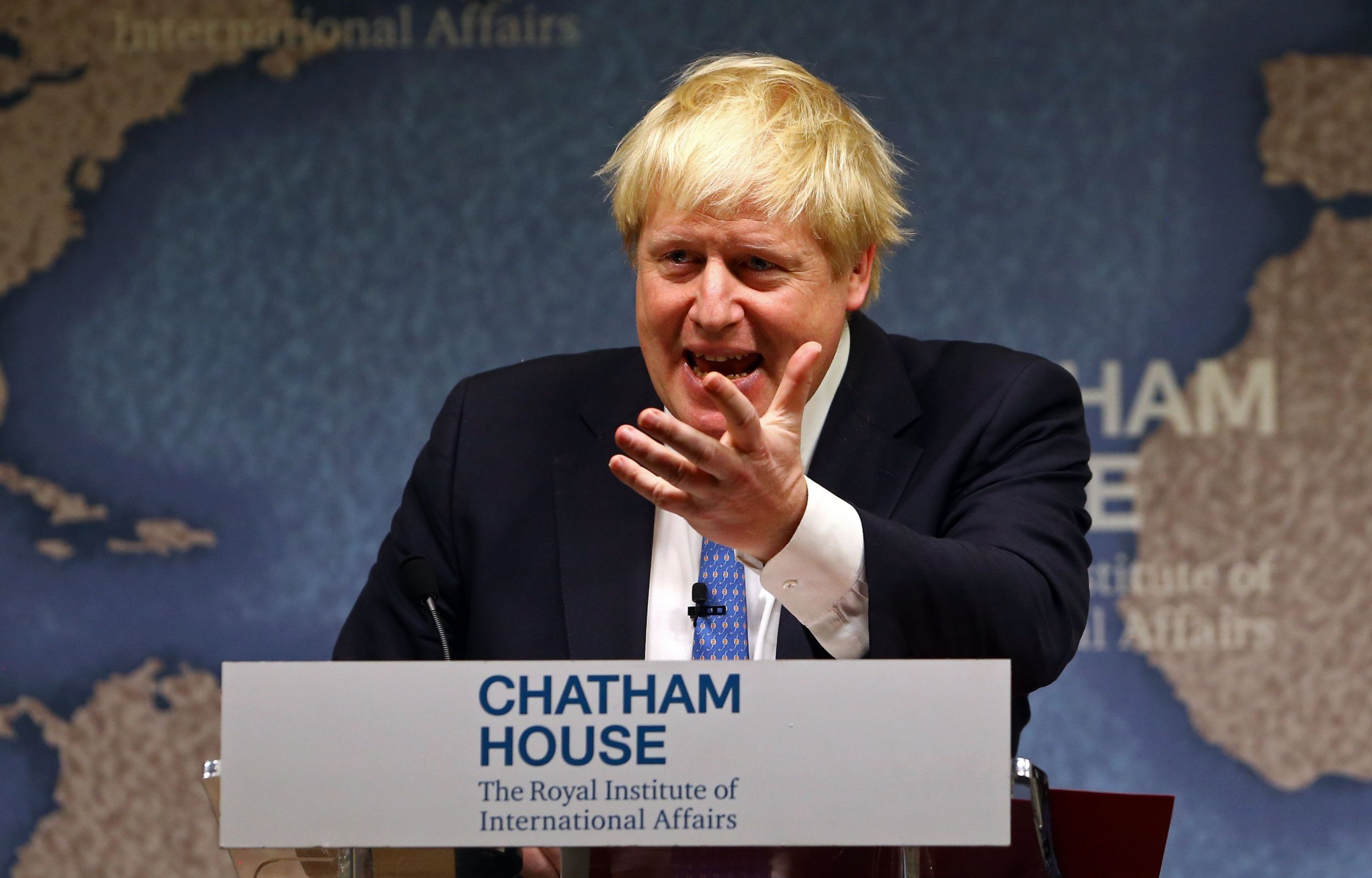 British Foreign Minister Boris Johnson has accused Saudi Arabia, a U.K. ally, of "puppeteering" in conflicts across the Middle East.
In video footage published by The Guardian, Johnson said that Saudi Arabia and Iran were engaged in a series of "proxy wars" in the region.
The British foreign minister also said that there are "politicians who are twisting and abusing religion and different strains of the same religion in order to further their own political objectives," suggesting that the two countries were misusing Islam as a justification for their involvement in conflicts.
Saudi Arabia, the home of conservative Sunni Islam, and Iran, which is a Shiite majority country, have taken opposing sides in several conflicts. In the Syrian civil war, Saudi Arabia reportedly supplied anti-government rebels with weapons, whereas Iranian-backed groups have fought alongside Syrian President Bashar al-Assad's forces.
In Yemen, Saudi Arabia launched a campaign of airstrikes against Iranian-supported Houthi rebels in March 2015 after the latter forced President Abd-Rabbu Mansour Hadi into exile.
Johnson's comments contravene ministerial practise, which is to not criticize the U.K.'s allies in public. A Foreign Office spokesman told the BBC that the U.K. was "allies with Saudi Arabia and support them in their efforts to secure their borders and protect their people."
Johnson made the comments at the Med 2 Conference in Rome last week. Discussing the state of the Middle East with Ahmed Aboul Gheit, the secretary-general of the Arab League, he said that there was "not strong enough leadership" in the region, which is why a series of proxy wars had emerged. "It's a tragedy to watch it. We need to have some way of encouraging visionary leadership in that area," said Johnson.
British Prime Minister Theresa May concluded a two-day visit to the Gulf region Wednesday. During the visit, she became the first woman to address the Gulf Cooperation Council, a group of six regional leaders that includes Saudi King Salman bin Abdulaziz Al Saud. Johnson is due to visit the region this weekend.