Chadwick Boseman's Posthumous Golden Globe Win Sets Him Up for Potential Oscar Gold
Chadwick Boseman won the Golden Globe for Best Actor in a Motion Picture - Drama during Sunday night's 78th Golden Globe Awards. The late actor—who died from colon cancer in August 2020 at age 43—now seems poised to earn a posthumous win at the Academy Awards in April, for his tragic portrayal of Levee, a 1920s blues trumpeter, in Netflix's film adaptation of the August Wilson play Ma Rainey's Black Bottom.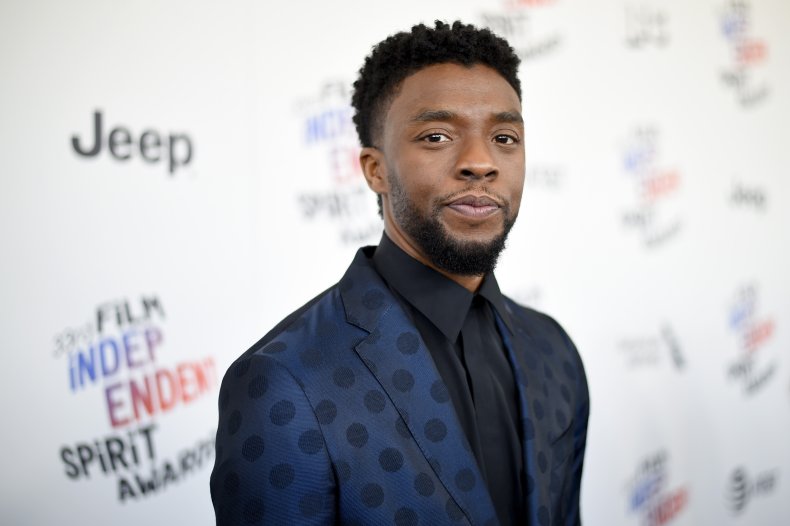 His widow, Taylor Simone Ledward, accepted the Golden Globe Award with an emotional speech.
"He would say something beautiful, something inspiring, something that would amplify that little voice inside of all of us that tells you you can," Simone Ledward said through tears. "That tells you to keep going, that calls you back to what you are meant to be doing at this moment in history."
Boseman is only the second performer to win the Globe for Best Actor in a Motion Picture - Drama posthumously, following the late Peter Finch, who won in 1977, two weeks after his death at age 60; Finch's win came for his iconic performance of crazed broadcaster Howard Beale, in Sidney Lumet's Network. That same awards season, Finch won the Academy Award for Best Actor posthumously, making him the first person to do so in an acting category.
In the decades since Finch's Oscar win, only one other person has posthumously won an Academy Award for acting: Heath Ledger, for his chilling and still-ubiquitous performance as the Joker in Christopher Nolan's The Dark Knight. If Boseman proves to be victorious on Oscar night on April 25, he'll be the third posthumous winner in an acting category.
Nominations for the 93rd Academy Awards ceremony won't be announced until March 15, but considering the plaudits that Boseman has received for his work in Ma Rainey's Black Bottom, he's virtually a lock to be nominated. And, with the momentum that's now built up, he's without a doubt the frontrunner to eventually win this year's Best Actor race. (Naturally, Oscar voters aren't likely to pass up the chance to pay tribute to Boseman for his entire life's work.)
Boseman is also nominated for a historic four Screen Actors Guild Awards, which will be handed out on April 4. Two are for individual accomplishments: One is for Outstanding Performance by a Male Actor in a Leading Role for Ma Rainey's Black Bottom, while the other is Male Actor in a Supporting Role for Spike Lee's Da 5 Bloods. He's also nominated as part of two different ensembles; in the Outstanding Performance by a Cast in a Motion Picture category, he's contending alongside his costars in Ma Rainey's Black Bottom and Da 5 Bloods.
The late actor achieved a staggering level of international fame with his lead role in 2018's Black Panther, which became a genuine cultural phenomenon. Directed by Ryan Coogler, Black Panther received seven nominations at the 91st Academy Awards, including Best Picture. The movie took home wins for Best Costume Design, Best Original Score and Best Production Design. It was the first superhero film to receive a Best Picture nomination at the Academy Awards, and the first Marvel Cinematic Universe film to ever win an Oscar.
The film was also a colossal box office hit, grossing a worldwide total of $1.347 billion. It also holds the record for the highest-grossing solo superhero film of all time and the highest-grossing film by a Black director.
Before he starred in Black Panther, Boseman won acclaim for playing a trio of real-life historical figures. First came his breakthrough in 2013 as Jackie Robinson in 42, then his portrayal of James Brown in 2014's Get on Up, followed by his performance as Supreme Court Justice Thurgood Marshall in 2017's Marshall.