Boss Shares Eye-opening List of What She Cares About From Her Employees
A boss' eye-opening post revealing exactly what she does and doesn't care about from her employees has struck a chord with workers, particularly parents.
Megan Witherspoon, the vice-president of communications at Altria, shared the list on her LinkedIn page, which has amassed more than 100,000 reactions.
In it she details her expectations, addressing the new work-life balance many have had to adjust to, since working from home became the norm due to COVID-19.
The mom-of-two's lengthy post has been widely praised, after she shared it on the networking site last week.
Witherpsoon, from Virginia, said: "I DO care about YOU and the things you care about. I DO care that you deliver quality work and perform at your best. I DO NOT care when, where or how you get your work done.
"I DO care that your daughter is home with yet another ear infection. I DO NOT care that you'll be offline for 2 hours this afternoon for her doctor's appointment.
"I DO care that your ailing mom needs hands-on care and her facility is understaffed. I DO NOT care if you need to work asynch this week between meals, medications and visiting hours.
"I DO care that a bus driver shortage means you don't have reliable transportation for your son. I DO NOT care if you need to get back to me in an hour after picking him up from school.
"I DO care that your dog is puking all over your rug right now. I DO NOT care if you need to jump off our call to rush him outside and clean up the mess.
"I DO care that you desperately need to get out of your house because you've been cooped up far too long. I DO NOT care if you'd like to work from the office for a few days, or from Florida for a week.
"I DO care that you haven't taken your vacation time, because I know you need a break. I DO NOT care if that means asking for help so you can disconnect without missing a deadline.
"In short...I DO care about YOU and the things you care about. I DO care that you deliver quality work and perform at your best. I DO NOT care when, where or how you get your work done."
She added the hashtags "flexible working," "balance" and "pandemic life," with her bio explaining more, saying: "I'm passionate about building culture, bringing humanity into business, work/life harmony, and pushing for positive change."
The 42-year-old chatted to Newsweek, explaining more about the motivation behind the post, saying: "The pandemic was a huge catalyst for change. Suddenly entire companies went fully remote overnight, and many are still working remotely 18 months later. We've now shown that it's possible to embrace flexibility and still be effective, and that it holds benefits to both employer and employee.
"We're also now bringing more life into business—merging the personal and professional in a way we've never seen before. It used to be that when we entered the office building, we checked our personal lives and emotions at the door. But over the past 18 months these aspects of our lives have become intertwined. We're meeting with teammates in their homes surrounded by their personal things, family members and pets."
Witherspoon, whose current team is made up of 14 people, added: "I've been an advocate for flexibility for a very long time, and I believe in being fully human at work. I want to see more trust, empathy and warmth in the workplace. I want to work with and for people I care about, because we spend an awful lot of time together.
"I never expected my post to get this much attention—I've had a huge outpouring of support, both from inside my company and on LinkedIn. It's reaffirmed that this matters so much to so many people."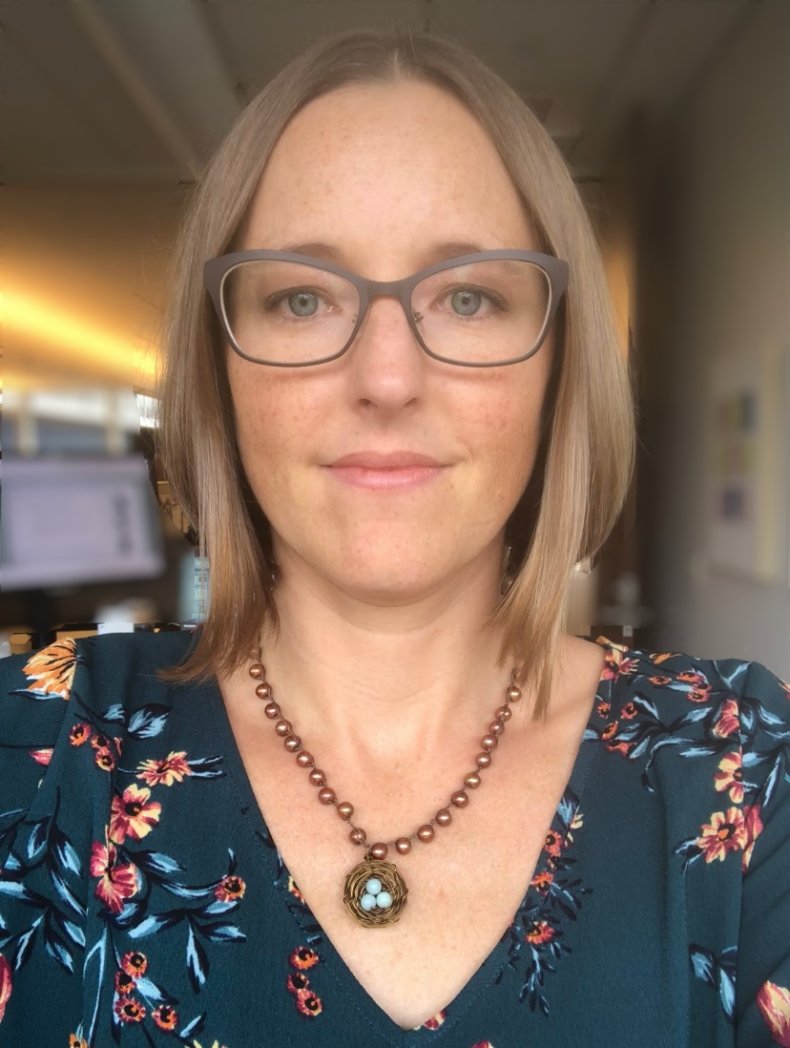 Witherspoon, who's been with the company for 17 years, also clarified her position in the comment section of the post, after some misconstrued her words as negative.
She added: "Given how much time we spend with colleagues and the level of trust and collaboration required to produce good work, I believe it's important that our relationships are more than just transactional. I do actually care about the people I work with.
"I think you may have gotten mixed up with my do's and do not's (a few others have been confused by it). What I'm trying to say (perhaps inartfully) is that I do care about my employees very much and recognize that life is messy and people need flexibility. I don't care when/where/how they get the work done, as long as it's delivered on time and of high quality. If you need to take time off for a child's event or an appointment, that's fine with me!"
Numerous people praised her stance, with Anthony Grillo writing: "Megan Witherspoon I don't know you personally but I would 100% work for any organization in which you were a leader or manager.
"Cheers to you and the team that get to work with you. I would bet you have a highly productive team that gets things done."
Jeff Spalter raved: "I love this!! It's such a great way to work with your team and support them . . . But it seems as if younger supervisors/managers are less comfortable providing this type of flexibility . . . Senior leaders have to set the example and set the expectation that this is the way to lead."
Carrie Duke thought: "Refreshing! Having started my working career in the late 80's, we did not have this kind of understanding care back then. Zero flexibility. Happy to see flex work taking hold. We will all be more healthy."
While Dan Zafrir commented: "A well-intentioned but poorly phrased post. Employers should care, and be flexible enough to trust employees to do their job in the best possible way. The fact that employees feel the need to give excuses or give constant updates just shows that, sadly, not enough employers are there yet."
The Society for Human Resource Management (SHRM) noted flexible working was thrust into the spotlight due to the pandemic, and "employee requests for flexible hours and remote-work arrangements will be part of the new normal."
It said: "Now that many employers have experienced how successful telecommuting can be for their organization or how work hours that differ from the normal 9-to-5 can be adopted without injury to productivity, offering flexible work arrangements have become more commonplace.
SHRM cited a 2020 survey by FlexJobs, who stated 81 percent of employees would be "more loyal" to their boss if they had flexible working options.
"Many U.S. workers now consider work/life balance and flexibility to be the most important factors in considering job offers," the site added.
Update 9/21/21, 9.30 a.m. ET: This article was updated with comment and photo from Witherspoon.