Boulder Shooting Suspect Ahmad Alissa Didn't Say a Word During Massacre—Survivor
The gunman who opened fire inside a King Soopers grocery store in Boulder, Colorado on Monday didn't utter a single word throughout the rampage, an employee who survived the shooting told Newsweek.
Logan Smith, a barista in the store's Starbucks kiosk, said he "didn't do the smartest thing" when customers reported shooting outside the store on Monday afternoon.
"I ran outside and saw shooting," the 20-year-old said. "I saw a guy get gunned down and fall to the concrete and then I ran back inside."
There, he grabbed his phone and tried to call 911. "Then shots were fired in my direction, so I dropped the phone," he said.
Smith said he immediately rushed to hide his coworker, a 69-year-old woman. "I knew since she's my elder, I gotta protect her over myself," he said.
"So I hid her. I put her in a corner, put some trash cans over her. Then, it kind of clicked in my mind that it was game on and I have to defend myself somehow."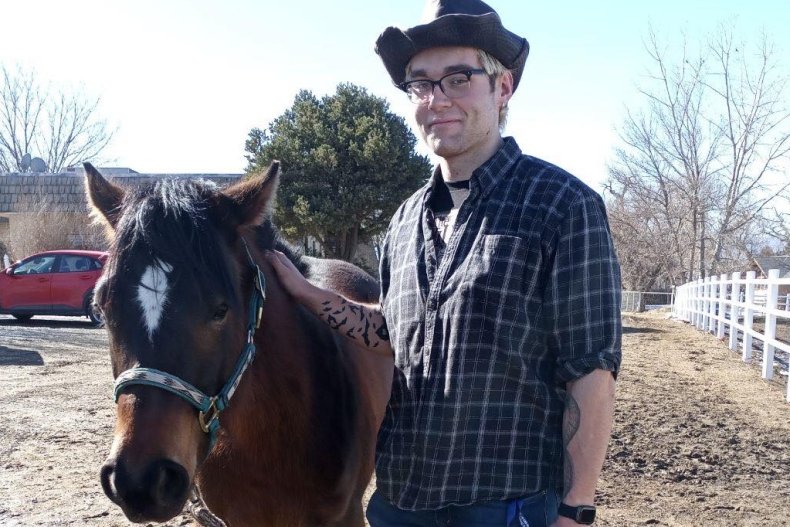 Smith said he tried to help some customers rush out of an exit, but the shooting became "so extreme" that he needed to find cover.
"It was difficult. I'm a big guy," he said. "I found a trash can to hide behind and then I just waited for the police to arrive."
The scariest part of the ordeal, Smith said, was that the gunman didn't say a single word as he made his way around the store. "There was a little bit of screaming in the beginning, but it died immediately. And for the 40 minutes that he was inside the building, there was absolutely no words said," he said.
"It was white noise. All you could hear was the store music. No words were ever said from him that I could hear and I do not know his motive."
Smith also expressed regret for not tackling the gunman when he was standing nearby.
"He was 13 feet away from me at one point outside of my Starbucks kiosk," he said. "And I feel like because of how close he was, I should have been able to do something to apprehend him, but I didn't."
He learned from other colleagues that Denny Stong, his friend and also a King Soopers employee, did confront the gunman and was fatally shot during the encounter.
"They said Denny had a knife on him and actually tried to fight the gunman, and that's why he was seen bleeding, because Denny sliced him with his knife," he said.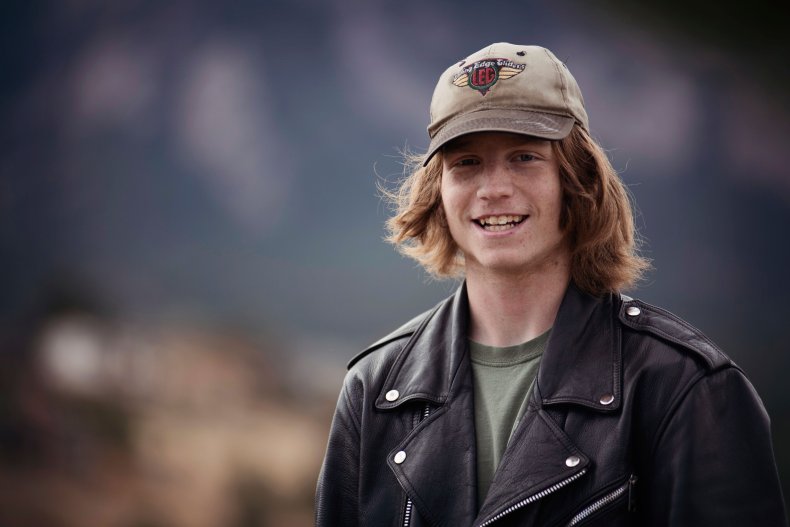 Smith said the gunman was wearing a green shirt and carrying a rifle when he entered the store. He's not sure how he ended up without a shirt when he was escorted out of the store in handcuffs.
Authorities identified the suspect on Tuesday as 21-year-old Ahmad Al Aliwi Alissa. Alissa, from the Denver suburb of Arvada. He has been booked into jail on first-degree murder charges.
Investigators have not established a motive for the massacre, which left 10 people dead, including a police officer who arrived on the scene and three King Soopers employees—Stong, 20; Rikki Olds, 25; and Teri Leiker, 51.
King Soopers paid tribute to them in a statement that also hailed the heroic actions of employees, customers and first responders. "In the hours since the shooting, we're learning of truly heroic acts that included associates, customers and first responders selflessly helping to protect and save others," it said.
Smith said he was close to Stong and Olds, and had also bonded with another of the victims, 23-year-old Neven Stanisic, who was repairing the Starbucks espresso machine on the day of the shooting.
He described Strong as like a younger brother. "He was honest, rude, but I loved him," he said.
Olds was his "work sister," he said. "We poked fun at each other. We were working together every single day and picked on each other, loved each other.
"I was talking to her five minutes before shooting happened. I was talking to Denny when shots were fired, and we just ran off in separate directions. Rikki was over at one of the self-checkouts... I saw her fall to the ground."
He said he was learning about Stanisic's life as he worked on the espresso machine that. His family fled the war in the former Yugoslavia and arrived in the U.S. as refugees in the 1990s.
"He was a great guy. For him to leave 10 minutes before the shooting outside and for him to be one of the ones that died is very shocking," Smith said.
But he said he hoped the shooting unites people and that he was praying for the families of the victims.
"Being in the situation of losing three best friends puts it into perspective for the other families and their loved ones that were lost as well, so I send my prayers to them."