Boycott MGM: Hotel Owner Plans to Sue Las Vegas Shooting Victims Sparks Outrage
MGM Resorts International has faced a flood of criticism after the company filed federal lawsuits against more than 1,000 victims of the 2017 Las Vegas mass shooting in a bid to avoid liability. Many social media users announced they will be boycotting their hotels and resorts in future.
The company is not seeking money from any of the victims of last October's attack, which left 58 dead and more than 850 injured, but instead hoping to dismiss all claims against it.
MGM, which owns both the Mandalay Bay hotel, from which gunman Stephen Paddock opened fire, and the Route 91 Harvest country music festival, argues it has "no liability of any kind to defendants" under a federal law brought forward in the wake of the 9/11 terror attacks.
The 2002 Safety Act offers companies protection when a terrorist attack or incident of mass violence occurs if they use protection services certified by the U.S. Department of Homeland Security.
The company says it is not liable because the security vendor for the concert, Contemporary Services Corporation (CSC), was federally certified at the time of the shooting.
MGM is claiming that the victims who have brought forward or threatened lawsuits are now damaging CSC's reputation.
"If defendants were injured by Paddock's assault, as they allege, they were inevitably injured both because Paddock fired from his window and because they remained in the line of fire at the concert. Such claims inevitably implicate security at the concert—and may result in loss to CSC," according to the MGM lawsuits.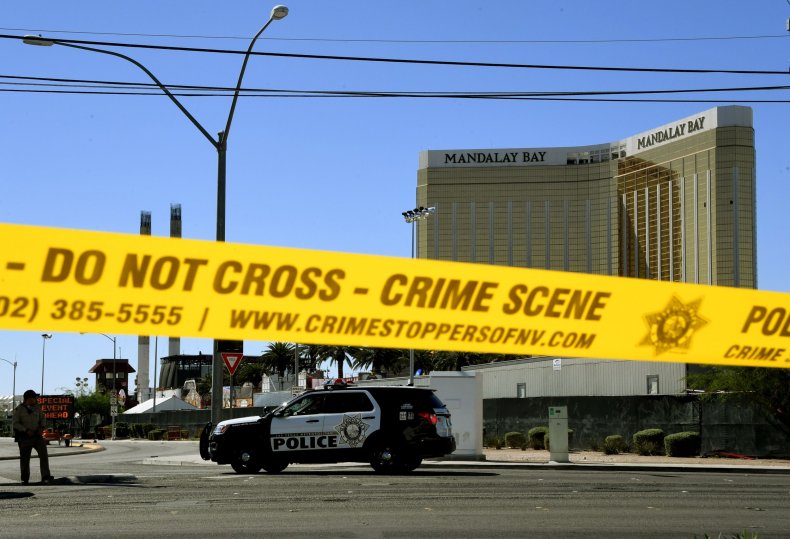 Social media users expressed their outrage in droves, with many taking part in a #boycottMGM movement.
"Anyone with a conference or convention scheduled at MGM Resorts should cancel it and schedule it in a different venue," Twitter user @Professing_Prof wrote. "Cancel room reservations at MGM, Bellagio, CircusCircus, Luxor, Excaliber, Mandalay Bay, NewYork NewYork, the Mirage or other MGM property."
"I will NEVER set foot in any MGM property again along with all my friends and family," added Katie Jarocki.
Brian Claypool, an attorney who was at the music festival during the shooting and represents several victims, predicted filing the lawsuits would be a "public relations nightmare" for MGM.
"We collectively view this as a bullying tactic to intimidate the survivors who are rightfully seeking social change and redress through the litigation process," he told the Associated Press.
Eric Rose, a partner at California-based crisis management firm Englander Knabe and Allen, told the Las Vegas Review-Journal that MGM could have avoided a backlash if they worded their intentions better.
"They couldn't explain the lawsuit in a sound bite, and therefore they are suffering the consequences with bad headlines," he said. "It makes it look like they are going after the victims. It is going to hurt their brand."
In a statement posted in the wake of the outcry, MGM said: "We have filed what is known as an action for declaratory relief. All we are doing, in effect, is asking for a change in venue from state to federal court. We are not asking for money or attorney's fees. We only want to resolve these cases quickly, fairly and efficiently."
Debra DeShong, spokesperson for MGM Resorts, added: "The unforeseeable events of October 1 affected thousands of people in Las Vegas and throughout North America. From the day of this tragedy, we have focused on the recovery of those impacted by the despicable act of one evil individual.
"While we expected the litigation that followed, we also feel strongly that victims and the community should be able to recover and find resolution in a timely manner. Congress provided that the Federal Courts were the correct place for such litigation relating to incidents of mass violence like this one where security services approved by the Department of Homeland Security were provided.
"The Federal Court is an appropriate venue for these cases and provides those affected with the opportunity for a timely resolution.
"Years of drawn-out litigation and hearings are not in the best interest of victims, the community and those still healing."