Boycott Walgreens Calls Grow After Pharmacy Backtracks on Abortion Pills
Calls to boycott Walgreens are growing online after the pharmacy store chain announced that it no longer plans to sell abortion pills in its shops or by mail, even in the states where it would be legal to do so—including Alaska, Iowa, Kansas, and Montana.
Walgreens' decision comes as the battle over access to abortion in the U.S. continues across the country in the aftermath of the Supreme Court's overturning of Roe v. Wade in June last year—a crucial move that reversed five decades of precedent.
Republicans across the country—especially those in GOP-led states—have been galvanized by the stunning reversal by the Supreme Court, and have escalated efforts to limit access to abortion, including abortion pills.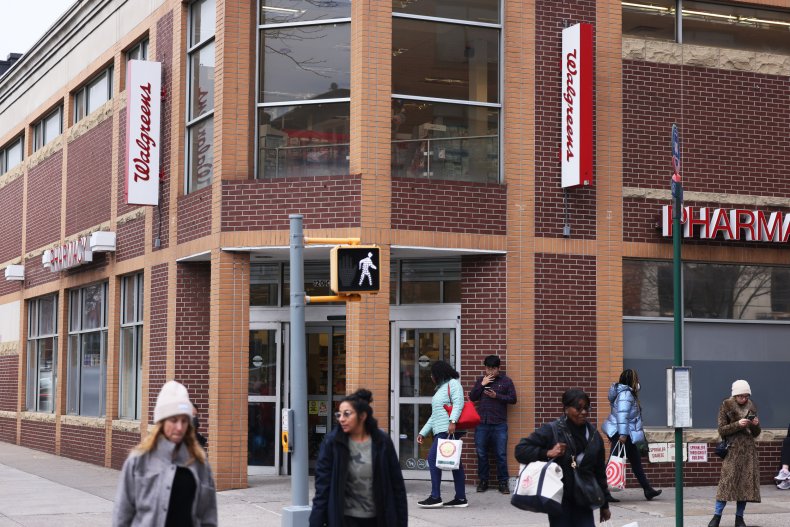 The pharmacy chain—one of the biggest ones operating in the U.S., together with CVS—confirmed to POLITICO's Alice Miranda Ollstein on Thursday that it would not dispense abortion pills in several states where they remain legal.
"The decision follows pressure and threats of legal action from GOP AGs [Attorneys General] and anti-abortion groups," wrote Ollstein on Twitter.
It would appear that Walgreens is acting out of caution, as federal law seems to clash with state law.
According to POLITICO and documents publicly available online, almost two dozen Republican state attorneys general wrote to Walgreens last month, threatening legal action against the pharmacy chain if it started distributing abortion pills.
In one such documents, Attorney General of Missour Andrew Bailey wrote to Walgreens to "advise" the company "of the current law in this changing legal landscape," addressing Walgreens' intention of mailing abortion pills to customers.
Talking of the Biden administration's recent efforts to allow retail pharmacies to dispense abortion pills, Bailey claims that what governs the mailing of such drugs isn't the Biden administration's move, but the federal law expressly prohibiting using the mail to send or receive any drug that will "be used or applied for producing abortion."
Walgreens told POLITICO that it's trying to obtain certification to distribute the drugs in certain states, though it didn't specify which ones.
Newsweek contacted Walgreens for comment.
Ollstein's tweet reporting the Walgreens' decision was widely shared on Twitter, where it sparked anger among many now calling to boycott the pharmacy chain.
"I will boycott @Walgreens & encourage others to do the same," wrote screenwriter Mark Hughes on Twitter.
"@Walgreens this is treacherous. #boycottwalgreens," tweeted chef and cookbook author Virginia Willis.
Calls to boycott Walgreens were joined by author Evan Handler, Kat Calvin—who spoke about taking her business to CVS instead—and podcaster Kimberley Johnson.
"Women of America are powerful. I think we need to show @Walgreens they're making a huge, fascist mistake," tweeted Johnson.
Correction, 3/3/23, 10:45 a.m. ET: This article and its headline were updated to clarify that while Walgreens had planned to sell abortion pills, it had not started to do so.