Films Brad Pitt Produced Criticized Amid Abuse Allegations: 'So Sickening'
The films Brad Pitt has produced are being criticized online amid allegations of abuse.
On Tuesday, October 4, Angelina Jolie, 47, filed a complaint against her ex-husband, 58, revealing new details about the flight that ultimately led to their split.
According to a court filing first obtained by The New York Times, Jolie alleged, "Pitt choked one of the children and struck another in the face," and "grabbed Jolie by the head and shook her," during the family's private flight from Paris to Los Angeles in September 2016.
The paperwork stems from an ongoing legal battle over Chateau Miraval, a French winery that the former couple owned together.
The exes wed in August 2014 and share six kids together—Maddox, 21, Pax, 18, Zahara, 17, Shiloh, 16, and twins Knox and Vivienne, 14.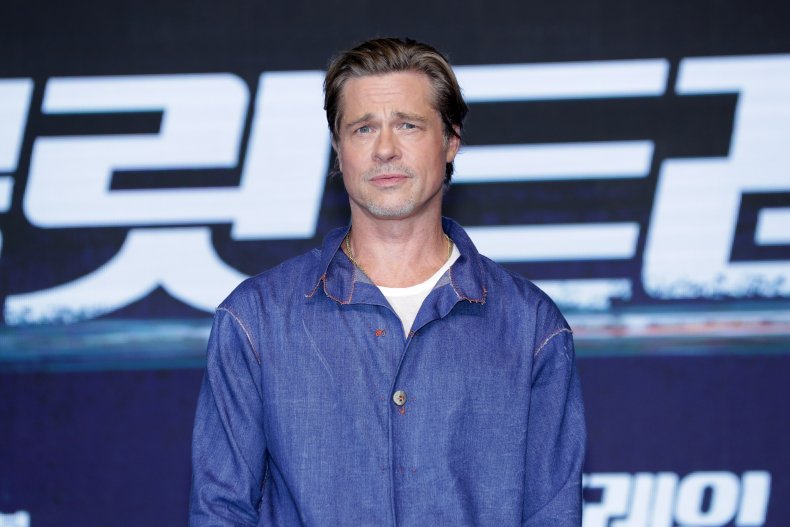 Following the flight, Jolie filed for divorce from the Bullet Train actor and sought sole custody of their children. Her request was granted with Pitt having supervised visitation with a therapist present before he was able to spend more time with them alone.
The Federal Bureau of Investigation (FBI) looked into the flight incident, though no criminal charges were brought forward in the case.
The Los Angeles Department of Child and Family Services also closed their own investigation after looking into the abuse allegations, which the A-lister denied.
Reporter Kat Tenbarge weighed in on the new filing via her verified Twitter account, hinting that the Oklahoma native has been strategic about which films he's been involved in since the incident.
"Keep in mind, the Brad Pitt plane allegations came out in 2016," she wrote to her nearly 60,000 followers. "This is just some of the work he's gotten and produced since then—note he's producing the MeToo movie."
The post, which has since garnered more than 7,000 likes, sparked backlash in the comments section.
"He's deliberately planning out his career to cover this s***, so sickening," one person wrote, while another said: "Of f***ing course he produced Blonde."
Blonde, a biopic about the life of Marilyn Monroe, has widely been criticized for its graphic depictions of sexual assault and portrayal of abortion.
"Wait, Brad Pitt is producing the MeToo movie?" a third asked. "It's like Hollywood is trolling us with that one."
"Doing a MeToo movie even though he worked with Harvey [Weinstein] after two of his previous partners told him Harvey abused them," a fourth said.
The user was referring to the alleged abuse Jolie and Pitt's ex-girlfriend Gwyneth Paltrow endured at the hands of the producer while starring in Playing by Heart and Emma, respectively.
The #MeToo movement, which was founded in 2006, aimed to shed light on gender inequality and sexual harassment. Pitt's latest film, She Said, set to hit theaters in November, is based on the sexual abuse allegations made against Weinstein.
Despite backlash, however, others defended the Academy Award winner.
"The allegations were promptly investigated, and no charges were made or filed. Please tell me more about due process and how people are innocent until proven guilty. We could all use a laugh," one user wrote.
Another said: "Key word: allegations," while someone else agreed: "Allegation does not always mean guilty..."
Newsweek reached out to Pitt's representative for comment.