Brett Kavanaugh Finally Proves His 'Worth'
Democrats in the House of Representatives will be able to access Donald Trump's tax records after the U.S. Supreme Court rejected the former president's request to shield them.
The court issued a brief order on Tuesday refusing to block the release of Trump's tax records. That order did not note any dissenting votes from the nation's highest court, which has a 6-3 conservative majority.
This comes despite the fact that three of the justices were appointed during Trump's term in office: Neil Gorsuch, Brett Kavanaugh and Amy Coney Barrett.
MSNBC commentator Steve Benen focused on Kavanaugh in his analysis of the court's decision, recalling comments made in October 2018 by Newt Gingrich, a former Speaker of the House and Republican congressman.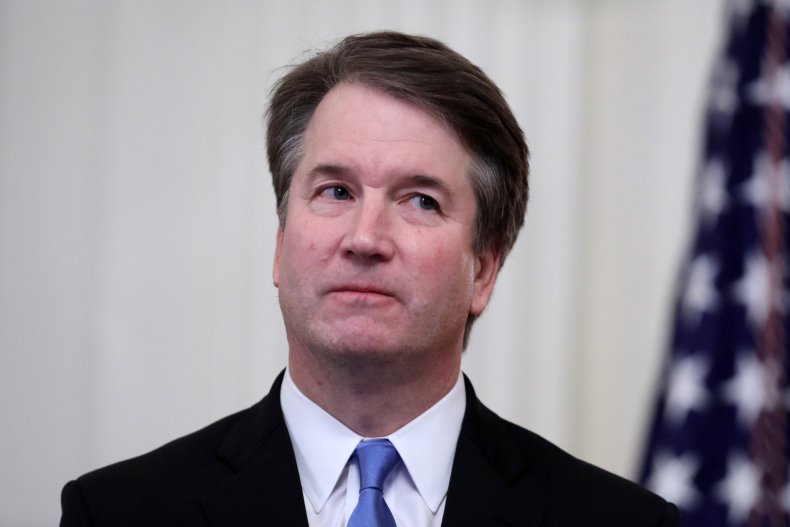 Gingrich took part in a Q&A with The Washington Post ahead of the 2018 midterm elections and was asked about the possibility of a Democratic House majority seeking Trump's tax records.
"They'll be trapped into appealing to the Supreme Court, and we'll see whether or not the Kavanaugh fight was worth it," Gingrich said.
Washington Post correspondent Marcy Jordan tweeted on October 25, 2018, that there were "audible gasps in the audience as he spoke."
Benen also mentioned Gingrich's 2018 remark in a tweet on Tuesday, adding the comment: "So much for that idea."
However, it's not clear if Democrats will be able to access those records before the new Congress, when the Republican majority is expected to withdraw the request for Trump's tax records.
Newsweek has reached out to Gingrich's consulting firm for further comment.
Kavanaugh joined the Supreme Court on October 6, 2018, after a contentious confirmation process. He was accused of sexual misconduct in the early 1980s by psychology professor Christine Blasey Ford.
Ford testified before the Senate Judiciary Committee and Kavanaugh responded to the allegations against him in highly emotional testimony. He was later confirmed to the court by a vote of 50-48.
Kavanaugh was named to succeed conservative Justice Anthony Kennedy at a time when the court had a 5-4 conservative majority. Chief Justice John Roberts was the crucial swing vote, often siding with the liberals in key cases.
In 2020, after the death of liberal Justice Ruth Bader Ginsburg, Trump nominated Barrett to succeed her, giving the court a 6-3 conservative majority. Barrett's confirmation hearings were much less fraught than Kavanaugh's.
It remains to be seen whether lawmakers in Congress will gain access to Trump's tax returns before Republicans take over the House on January 3.