What London's Shifting Fast Food Culture Says About Immigration and Identity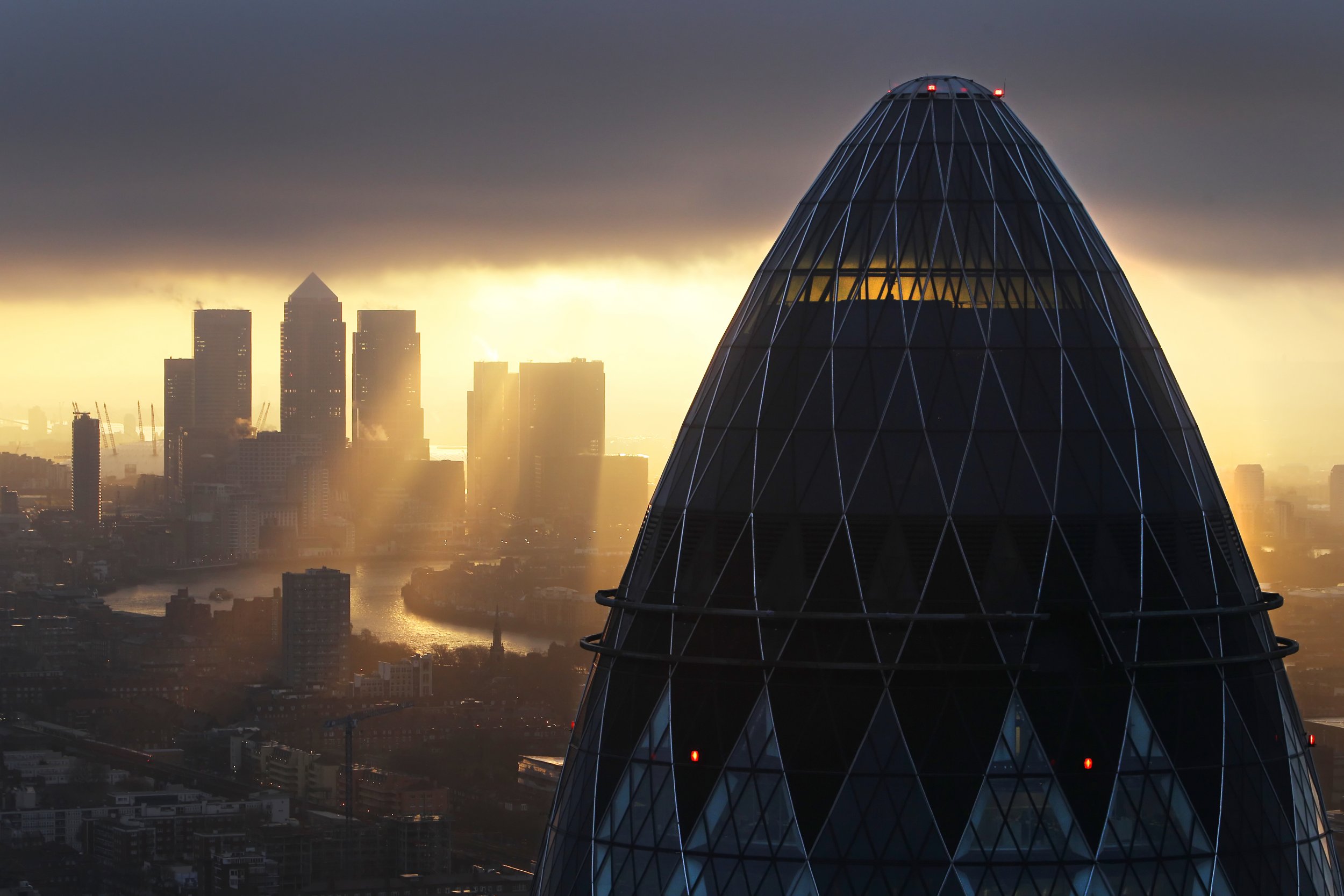 On an East London street corner where the looming glass of the finance district hits the tangled alleyways of what used to be the working class East End, there's a space where a battered white kiosk once was. "Tubby Isaac's Jellied Eel Stall" served whelks, oysters and its titular slippery delicacies—boiled and spiced eels—from its founding in 1919 by Tubby Isaacs himself, an Eastern European Jewish immigrant. Then it closed in late 2013. Few of the heads-down city workers who funnel past each day probably even noticed.
But for Alex Rhys-Taylor, a sociologist and practitioner of "sensory ethnography," its memory holds important messages about London's mobile, migrant-driven culture. He's my guide for this chilly March afternoon as we take in the sounds, sights and scents of the district.
Read more: What a kebab awards ceremony tells us about immigration and its benefits
"For a lot of the people that were eating there right up until its very last days," he says, "they saw this, and understandably so in some respects, as the last bastion of an island race; the waves of globalization lapping at their shores." But jellied eels, now seen as a traditional dish of the locals—cockneys— displaced by successive volleys of immigration and gentrification, were first carried to the British capital on fishing ships by the Dutch. There, migrant entrepreneurs of Irish and Italian extraction served up the eels to the natives before Tubby ever got his hands on them.
"It's an emblem of the old East End culture," Rhys-Taylor says, "but... we've forgotten about the fact that the old East End culture was also a multicultural culture."
In Rhys-Taylor's new book, Food and Multiculture, he uses smell, taste, and other senses to explore how people of all ethnicities and classes intermingle in the city. So, as post-Brexit Britain grapples with the role immigration has played in its political and cultural life, I take a tour with him to experience the capital's evolving multicultural heritage via East London's eateries.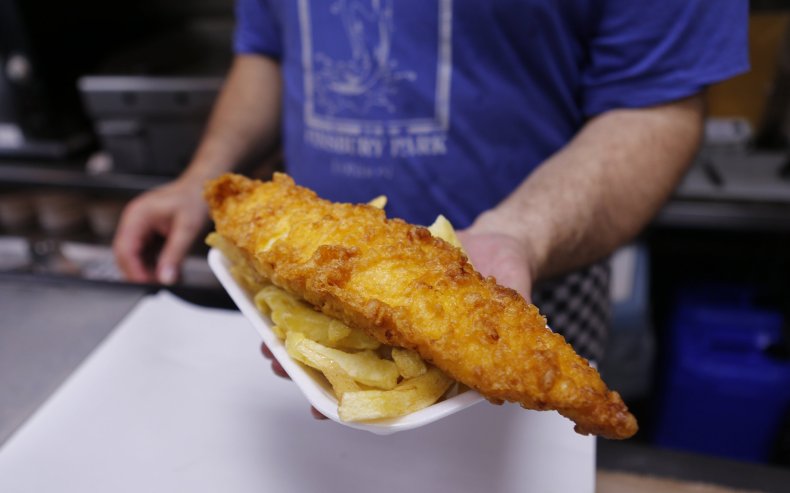 "London," says Rhys-Taylor, whose pointed features and sharp beard belie an easy, self-effacing manner, "is a maritime metropolis, and by virtue of its connection to the sea by way of the river, has always had different people coming in and shaping its culture. What people eat for lunch is as good a measure of that as anything else."
At the next stop on our walk, crowds of suited men and sensible-shoed women on their lunch breaks are deciding what to eat. The food market in Petticoat Lane, a shuttered-up neighborhood once ruled by the rag trade, comprises a huddle of competing street food stands, and when you pay attention to the smell it is tumultuous. From moment to moment, the dry grease of steaming falafel gives way to the fruity scent of a Chinese pork stand and the punchy spice of a Japanese katsu curry. But almost always asserting itself is the unmistakable acid bath of a British fish and chip shop's salt and vinegar tang.
The contrast is striking: the various aromas of the new food city meeting maybe its most vernacular smell. But it's also a reminder of how once-strange scents become familiar. The recipe for the famous fried, battered fish was probably brought to England by Portuguese migrants (some believes the technique meant they could sell older fish without customers noticing). Now it is central to what people consider British cuisine.
With its bland traditional dishes, Britain has often greeted new culinary arrivals with initial suspicion followed by wholehearted acceptance. "I interviewed one guy, a 93 year old," Rhys-Taylor says, "And he was talking about how he, in the 1930s and 40s, used to smell garlic coming out of the new Italian bistros… and how off-putting it was to him, and how it was something he'd never want to touch. And when I was interviewing him, he was in his kitchen frying up seafood with garlic and herbs. It was a new set of practices he'd acquired; actually, he'd eventually married an Italian woman."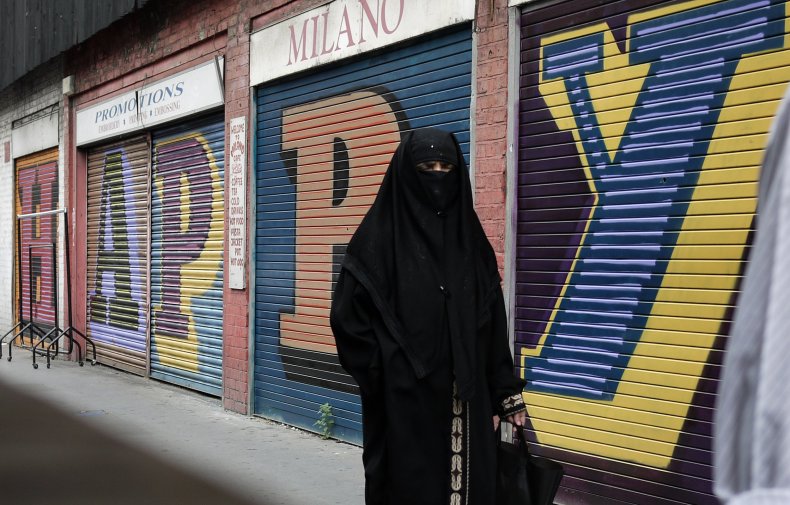 One of the most stigmatized new foods in modern-day London is fried chicken, whose outlets are found in the city at a density probably unique in Europe. Covering politics, I've often noticed how differently British politicians treat fried chicken to fish and chips—by any rational measure very similar foods. Send a British politician to the seaside and they'll be crinkling a steaming paper package of the latter for the cameras within 15 minutes. But fried chicken is frequently condemned as a malign force. Chicken shops crop up in local government planning documents or public health reports as a nuisance—often a shorthand for broader concerns about multiculturalism or poverty.
Whitechapel Fried Chicken, a takeaway a short walk from the food market, pumps out a familiar fried scent. For many, it's a tempting, homely, smell. But, as Rhys-Taylor put it in a recent video, the "disgust" certain people at chicken shops' oily odor helped turn them into a "prop in the construction of a folk devil." Or, as the airless management-speak of an urban planning report from the London Borough of Hackney quoted in his book would have it: "Where concentrations occur in our town centres, they can pose a serious threat to the local economic vitality and viability." What politicians ignore is that, as Rhys-Taylor says, "chicken shops are really important institutions to a lot of Londoners, particularly young Londoners;" they are meeting places free of parents' cultural baggage,safe from government cuts that have closed down more salubrious youth centers.
We end our walk further down the same arterial main road as we began it on, and in parting I ask Rhys-Taylor whether he feels the work he's doing has taken on any new importance after Brexit. The referendum vote on June 23, when the U.K. voted to leave the European Union, heightened an already deafening national debate about immigration and identity. Can talking about food, its smells, its tastes and its history, add anything to that?
"On the eve of the Brexit vote in June, [British anti-EU tabloid] The Sun's front page headline said: 'go with your gut.' That's terrifying," Rhys-Taylor says. The visceral impact of the smell of a chicken shop or a fish and chip takeaway shows that gut feelings aren't infallible, and they change over time. "Gut feelings aren't necessarily to be trusted; they come from somewhere, they're created by society and culture in often quite problematic ways," Rhys-Taylor says. "We need to not just recognize…the complex histories that our tastes come out of, but also try and think about the histories of prejudice and antagonism that our gut aversions and our gut feelings emerge out of as well."