Hillsong Church Founder Brian Houston Charged With Concealing Child Sex Offenses
Pastor Brian Houston, the founder of the Hillsong megachurch, has been charged over allegedly concealing his late father's sexual abuse of a child in the 1970s.
Houston denies the charges, telling Newsweek he would "set the record straight."
The 67-year-old was charged on Thursday following a two year investigation by the New South Wales Police Force (NWS) in Australia into allegations that he failed to report the abuse of a boy by his father, Frank Houston, The Sydney Morning Herald reports.
The daily newspaper reported that Houston's lawyers were served with a court attendance notice on Thursday requiring the pastor to appear at Downing Centre Local Court in Sydney on October 5.
The police did not name Houston in a statement released about the charges, but confirmed that a 67-year-old "church leader has been charged over the alleged concealment of alleged child sex offences."
The authorities added that "police will allege in court the man knew information relating to the sexual abuse of a young male in the 1970s and failed to bring that information to the attention of police."
In a statement to Newsweek on Thursday, Houston said that "these charges have come as a shock to me given how transparent I've always been about this matter. I vehemently profess my innocence and will defend these charges, and I welcome the opportunity to set the record straight."
Hillsong church said that it was "disappointed" about the charge, and was asking "he be afforded the presumption of innocence and due process."
"He has advised us that he will defend this and looks forward to clearing his name," a statement to Newsweek read. "Given that this matter is now before the court, neither Pastor Brian or Hillsong Church will be making further statements.
"We thank all who are a part of our church for their support and prayers at this time."
The authorities in New South Wales began investigating Houston in 2019 after a 2014 royal commission looked into how personnel of the Hills and Sydney Christian Life Centers, the predecessors to Hillsong, handled abuse allegations made against Frank Houston in 1999.
The victim in the probe told the commission that the alleged abuse left him full of "shame, fear and embarrassment" for many years.
Frank Houston, who died aged 82 in 2004, has been accused of abusing nine boys while serving as a preacher.
Newsweek has contacted the NWS for comment.
Houston's charge is likely to make news across the world, as Hillsong has churches in 28 countries.
It has become well-known for its celebrity attendees. It previously counted the likes of Justin Bieber, Selena Gomez, Bono and the Jenner sisters among its members.
The church previously been accused of being anti-LGBT, stemming from comments made by Houston in 2015 when he told TMZ: "We do not affirm a gay lifestyle and because of this we do not knowingly have actively gay people in positions of leadership, either paid or unpaid."
Last month, former Hillsong Church pastor Carl Lentz made headlines when he was accused of sexual abuse by his former nanny—a claim he vehemently denies.
The accusations came seven months after Lentz was reportedly fired as a result of "leadership issues and breaches of trust, plus a recent revelation of moral failures."
A month later he released an Instagram statement, stating that he had been unfaithful in his marriage and was ultimately held accountable for that.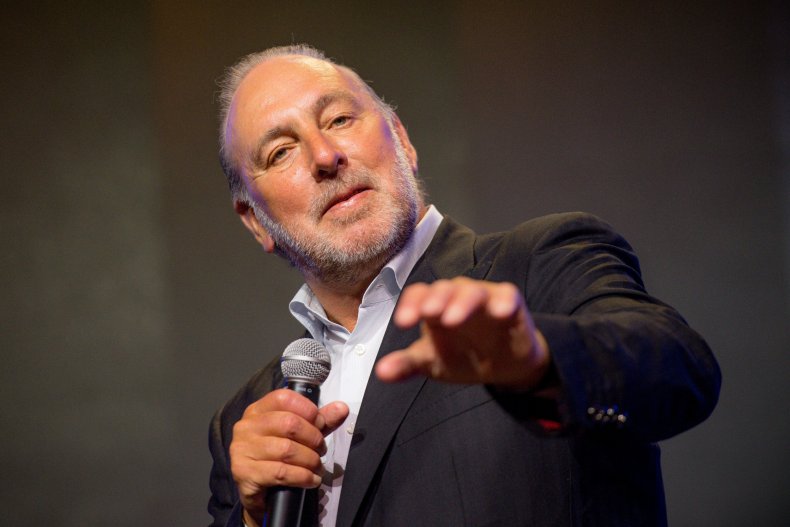 Update 8/05/2021 5:00 a.m. ET: This article was updated with statements from Brian Houston and Hillsong Church.