Questions About Brian Laundrie That Need to Be Answered As Remains Found
Human remains have been discovered in the same area as a backpack belonging to Brian Laundrie—but a number of questions remain in the disappearance of his fiancée Gabby Petito, which has gripped the country for weeks.
The first answer demanded by the public will be confirmation that the remains found in Florida's Myakkahatchee Creek Environmental Park on Wednesday are in fact those of Laundrie.
Uncertainty still shrouds other aspects of the case. Petito's body was found on September 19 in Grand Teton National Park, Wyoming. A few days earlier, police had named Laundrie a person of interest in her disappearance.
Earlier this month, Teton County Coroner Dr. Brent Blue said the decomposition of the woman's body suggested it had been in the wilderness for three to four weeks before it was discovered.
That places the 22-year-old's date of death in late August. Petito was reportedly last seen alive on August 27 by a witness at a restaurant in Jackson Hole, Wyoming.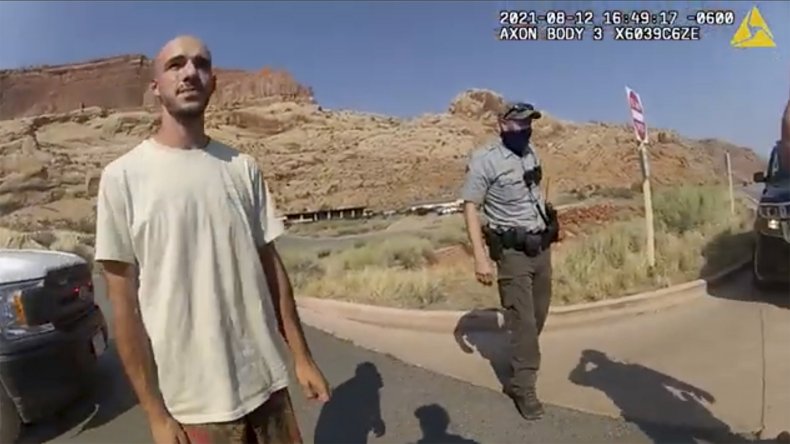 Although Blue said Petito's cause of death was strangulation, he did not give any further details about injuries on her body or reveal whether there were any drugs in her system.
In a legal document filed on October 5, the coroner said there would not be an exact date of death noted.
There is also a lack of certainty over when Laundrie went missing from his family home in Florida.
His parents, Christopher and Roberta, had told police that he left home on September 14 and headed to the Carlton Reserve. They then revised this statement, saying he had left a day earlier.
Laundrie was declared missing on September 17 and an FBI warrant was issued for him after he was charged with fraudulently using a bank card to obtain $1,000 in cash after Petito's death.
He didn't take his cellphone or wallet with him and his parents were concerned he might hurt himself, a source close to the family told CNN.
There are also question marks over a camping trip taken earlier in September by Laundrie and his parents.
The family arrived at the Fort De Soto Park campsite in Pinella County on September 6.
Laundrie's sister Cassie Laundrie told NewsNation Now that she had spent several hours with her family at the campsite that day and had no reason to suspect anything was amiss. Nothing was said about Petito, she said.
Christopher and Roberta Laundrie have faced widespread criticism for their alleged lack of co-operation with the police inquiry, and their daughter Cassie told the news network she was "baffled" by their public silence.
Whatever the conclusions of the investigation, people will also ask if the authorities could have done more to protect Petito.
Police in Moab, Utah, responded to a 911 call on August 12 after a witness said they saw Laundrie hitting and slapping her. Footage from officers' bodycams showed how distraught Petito was.
Reality TV personality Dog the Bounty Hunter, whose real name is Duane Chapman, took part in the hunt for Laundrie and has speculated about whether his parents helped him to disappear.
He said in a statement previously reported by Newsweek that questions would be asked including "what was the extent of the Laundries' involvement in aiding Brian" and "how exactly did the discovery of the belongings happen."
"But now we wait," he added.
Newsweek has contacted the Laundrie family lawyer, Steven Bertolino, for comment.