Bride Threatening To Uninvite Sister From Wedding Dragged
A woman has been slammed online for threatening to uninvite her sister from her wedding because of her vacation plans.
In a now-viral Reddit post, the woman shared with internet users that her vivacious sister, who loves the finer things in life, planned to honeymoon in exactly the same location that her and her boyfriend are planning to spend their anniversary.
"My sister has always been a 'wedding person', as in she's dreamed and planned her wedding even before meeting her boyfriend. Now that she's engaged, she wants it all, and she cares a lot about being the first," the woman wrote.
"I legitimately have nothing against that and I'm happy that she's getting what she wants. The issue arose because my boyfriend planned an anniversary getaway to a tropical island that happens to be where my sister planned to honeymoon," she added.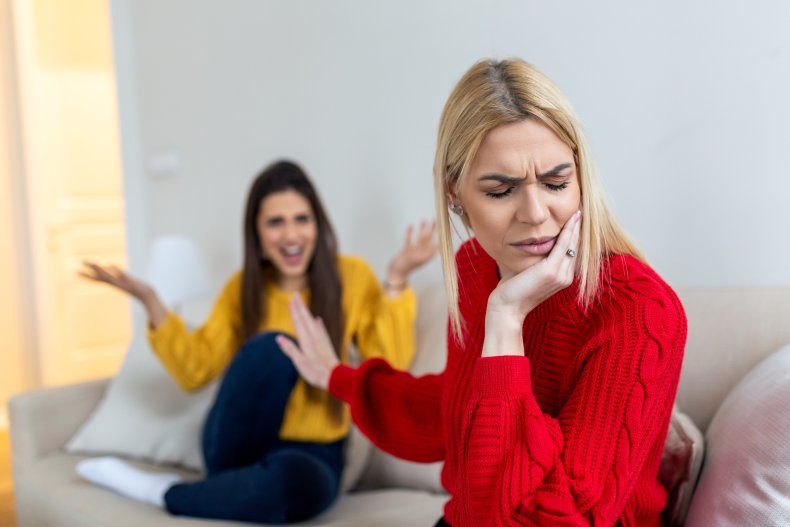 The Reddit user revealed that she had no idea that her sister was planning to go there.
"I didn't know until I shared the news with my family during a bi-weekly dinner we have together," she explained in the post.
Her sister then insisted that she should be the one to visit the location first, and that it would take away the "surprise and specialness" of the destination if her sibling beat her to it. She asked the Redditor to cancel her vacation to the resort, even though it had been a gift from her boyfriend.
"I'm pretty upset and called her entitled because there's no way I'm going to tell my boyfriend to change something very nice he did for me," the woman shared.
After a heated discussion, the Redditor's sister announced that she is now threatening to remove her from her wedding list unless she changes her vacation plans.
Her parents have begged her to give in to her sister's demands to keep the peace and her boyfriend has offered to pick a new location because he hates seeing the original poster upset and fighting with her family.
Unsure how to handle the conflict and wondering if she was being too stubborn, the OP turned to the internet to seek advice.
Since it was shared to the social media platform on March 6 by @Traditional_List_263, the Reddit post has been upvoted by 97 percent of the users who engaged with it and commented on more than 1,700 times, with most Redditors supporting the OP.
"Why should you have to cater to her insane behavior," one user wrote, slamming the Redditor's sister.
"It honestly didn't even start here. She asked me to dye my hair a different color on her wedding day so we didn't match," the Redditor responded, highlighting her sister's history of controlling behaviors.
"Enjoy the vacay your BF planned, and if sis doesn't want you at her wedding, just don't go," another user said.
Newsweek has reached out to @Traditional_List_263 for comment. We could not verify the details of the case.
How Can You Communicate Effectively With Someone?
It can be really hard to know how to resolve a particular conflict with a partner or family member, especially when you want to validate each other's viewpoints. It's important to find a calm time to sit down together and map out a way forward.
Patty Bates-Ballard, author of the book ACE-ing Conflict, which outlines conflict strategies that couples can put to use, told Newsweek: "Differences of all kinds can be resolved through a three-step process called ACE: Ask, Clarify, and Express."
Breaking Down The ACE Method:
1. Ask a question. The question slows down communication and draws the other person in. After the question is asked, listen to the answer.
2. Clarify their answer by restating what you heard and checking for feelings. These first two steps can open the window of communication. When we are open to listening first, the other person often becomes more willing to hear us.
3. Express what we feel, believe and want. This way, we don't have to choose whose wants and needs to prioritize. Everyone's wants and needs can be explored and we can find a mutually satisfying resolution.
Bates-Ballard argues that using the ACE technique can grow and deepen both platonic and romantic relationships.
If you have a family dilemma, let us know via life@newsweek.com. We can ask experts for advice, and your story could be featured on Newsweek.