'Bridgerton': Show Boss Hints There Will Be Eight Seasons of Netflix Series
Bridgerton has been a big hit for Netflix this winter, so naturally, the show's crew and its fans are thinking about its future. Season 2 has not been confirmed yet by Netflix, but the show is reported to be filming its next set of episodes this spring.
The period drama's makers, however, are already looking far beyond the second season of the Shonda Rhimes series. Bridgerton is based on a set of historical romance novels by Julia Quinn, which ran for eight books, each of which focuses of a different one of the eight Bridgerton siblings.
Of course, the fact that there are eight books has led to speculation that the series itself will have eight seasons—after all, Season 1 was based on book one, Season 2 looks sets to cover book two, so it makes sense that the show will follow this pattern until its end.
As such, Collider asked the showrunner Chris Van Dusen about the future of the show, he said: "I feel like the first season was primarily about Daphne and her love story with Simon. But, this being a family of eight children and there being eight books, I would love to be able to focus and really tell stories and love stories for all the Bridgerton siblings. For each character, for sure."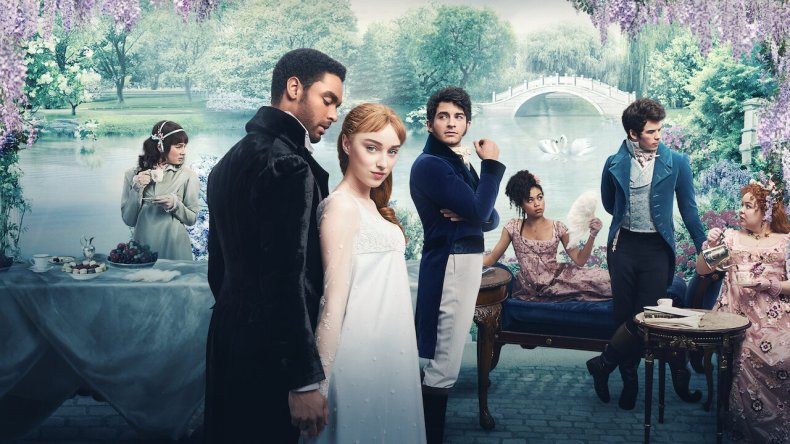 Asked specifically whether this would mean eight seasons of Bridgerton, the showrunner replied: "I would love that. In success, I would love that."
Though this is surely positive for fans, it is not all good news. Netflix very rarely lets any show run as long as eight seasons, with nearly every Netflix show that has ended so far doing so around the three or four season mark.
In fact, assuming that Bridgerton gets eight seasons, which have eight episodes like the first season, then the show would have 64 episodes, that would make it the eighth longest-running Netflix show of all time, behind big hits like House of Cards, Grace and Frankie and Orange is the New Black.
Notably, all of these shows were first released in the earlier years of Netflix, where the streamer's lack of original content meant that its biggest shows return time and time again. As more and more shows come to the streamer, the number of seasons that any given show gets on average decreases, as Netflix relies less and less on any given show to bring in subscribers. In fact, Netflix has previously revealed that shows tend not to bring in large numbers of subscribers after their third season, hence why even some of the biggest shows end when they reach that milestone.
In fact, if Bridgerton got to Season 8, it would be only the second ever scripted series on Netflix to reach that milestone, hit by comedy The Ranch in 2020. It would also be the first drama to hit that milestone—Orange is the New Black managed 91 episodes, but these were across seven seasons. Currently, Netflix's longest-running show that is still airing is Grace and Frankie, which is set to end after its upcoming seventh season.
So while it does not seem likely that Bridgerton will ever make it to Season 8 on the streamer, fans might expect at least a few more years of stories from the world of Lady Whistledown (Julie Andrews).
Bridgerton is streaming now on Netflix.