Why Are So Many Big Shows Leaving Netflix?
Netflix may have released more original series than ever in 2020, but subscribers may have noticed that some of their favorite shows have left the service. i, for example, left the U.S. version of the streamer back in January, with shows like That '70s Show and Parks and Recreation following it throughout the year.
In the coming weeks, some of Netflix's biggest shows are set to leave. Series like Gossip Girl and The West Wing exit in December, for example. Then, in January, Netflix will lose The Office, a show that, despite coming to an end in 2013, still regularly features on the service's daily top 10 charts—in November, for example, it was one of the 10 most-watched shows of the month.
To understand why Netflix is losing some of its biggest shows, you can look at where these shows are heading. Friends went to HBO Max, Parks and Rec came to Peacock, which will also get The Office. Once Upon a Time, meanwhile, moved from Netflix to Disney+.
Notably, Disney+, Peacock and HBO Max all started streaming within the last 13 months, and completely changed the streaming game, kicking off what has become known as the "streaming wars."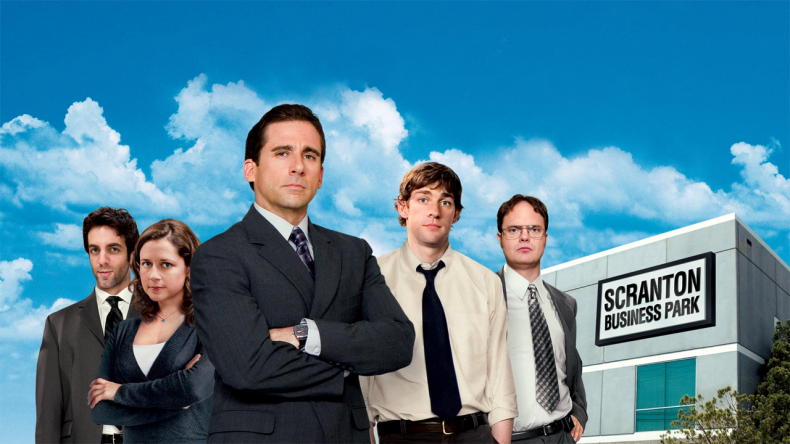 Particularly, these streaming services all have one major difference from Netflix. Netflix began life as a DVD rental service that surprised many by becoming a content juggernaut. It only began making its only shows in 2013.
HBO Max, meanwhile, is run by Warner Bros., which started making what were then called "pictures" in 1923. Peacock is the property of NBCUniversal—NBC which has been operating as a TV network since 1939, and Universal which is the U.S.'s oldest movie studio. Disney, meanwhile, made their first feature film in 1937.
As such, what these companies had which Netflix lacked was decades of shows and films that they had made and, crucially, owned the rights to.
When these companies did not have streaming services of their own, they were more than happy to generate revenue for their back catalogs by having Netflix pay to licence their movies and shows. Now that they do have their own streamers, most of them have been taking their shows back in order to draw customers to their streaming services—customers they can get a regular, self-perpetuating stream of income from rather than a lump sum every few years when a streamer renews the contract to licence the content.
The reason why these shows have not all left Netflix at once is due to these contracts—they are all lapsing at different times depending on when the deals were made and for how long.
The phenomenon of shows leaving Netflix has been less pronounced in other countries because the so-called "streaming wars" have not really begun outside of the U.S. Though Disney+ has had an international roll-out, HBO Max and Peacock are currently U.S.-only. As such, a lot of big shows that have moved in America are still streaming on Netflix internationally. The Office, for example, will return to Netflix U.K. in January 2021.
The departure of That '70s Show, meanwhile, reveals another related aspect of why so many big shows are leaving Netflix. With many more rival streamers in play, production companies are holding out for the best deal, which could explain why the streamer and production company could not make a deal to renew the licence.
And with so many streamers taking back shows the companies who owned them made, Netflix is taking another tack. They are reportedly focusing more and more on original content, thinking presumably that they too would rather keep their profits for themselves rather than spending money buying content from rival companies. This was seen to be the reason behind why the streamer canceled all of their Marvel shows a few years ago, despite series like Daredevil thought to be popular among subscribers.
What this means for the future of Netflix is that subscribers can expect more and more shows to leave the streamer as they focus on more and more original content—even if sometimes the streamer is accused of canceling these original shows way too soon.