Bridgerton Season 2 has now been officially confirmed by Netflix, after weeks of speculation over whether the show had been secretly renewed. The announcement, which arrived as a letter written as if from show narrator Lady Whistledown (voiced by Julie Andrews), also hinted that the second season would be based on the second of Julia Quinn's Bridgerton books, The Viscount Who Loved Me.
This "letter" reads in part, "Lord Anthony Bridgerton intends to dominate the social season." Each of Quinn's books in the series has focused on a different one of the Bridgerton children and their romantic partners. Book one, The Duke & I, for example, focuses on Daphne Bridgerton (played by Phoebe Dynevor) and her troubled romance with Simon Basset (Regé-Jean Page).
If Bridgerton Season 2 is based on The Viscount Who Loved Me as the letter suggests, then leading the cast this time around will be Anthony Bridgerton (Jonathan Bailey), while Daphne and Simon will become supporting characters. The cast will also get a major shake-up, with some minor characters becoming more major and some main characters moving into the background.
The new season will also introduce two completely new love interests for Anthony in the form of the Sheffield sisters. Initially, in the book (spoilers ahead), Anthony is set to marry Edwina Sheffield, but her older sister Kate has no intention of letting the marriage go ahead. Of course, in time-honored romantic novel tradition, it is the forceful Kate that Anthony begins to fall for.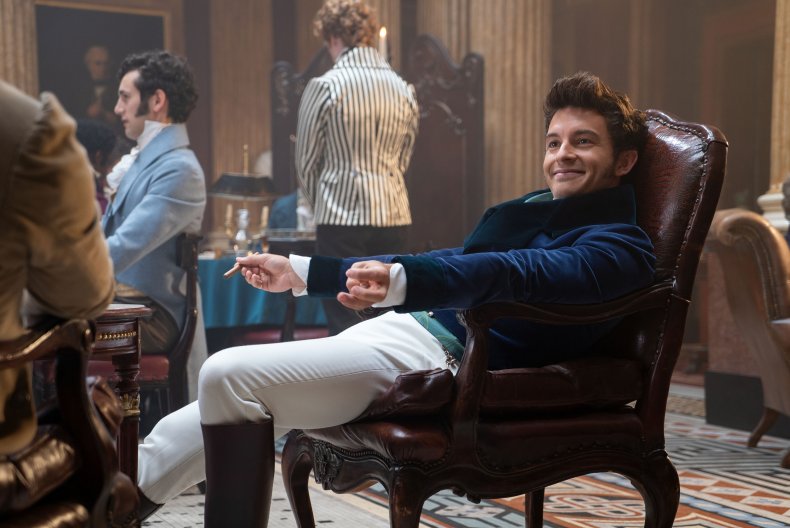 So far, no casting for the Sheffield sisters has been announced. Of course, fans have started to make their preferences known, with The Witcher's Anya Chalotra, Reign's Adelaide Kane and Normal People's Daisy Edgar-Jones among the names touted on the show's Reddit.
The official synopsis for the second book contains some big hints about the new characters set to join the show. It reads, "The gossip columnists have it wrong. Anthony Bridgerton hasn't just decided to marry—he's even chosen a wife! The only obstacle is his intended's older sister, Kate Sheffield—the most meddlesome woman ever to grace a London ballroom. The spirited schemer is driving Anthony mad with her determination to stop the betrothal, but when he closes his eyes at night, Kate is the woman haunting his increasingly erotic dreams...
"Contrary to popular belief, Kate is quite sure that reformed rakes do not make the best husbands—and Anthony Bridgerton is the most wicked rogue of them all. Kate is determined to protect her sister—but she fears her own heart is vulnerable. And when Anthony's lips touch hers, she's suddenly afraid she might not be able to resist the reprehensible rake herself."
Anthony star Jonathan Bailey spoke about his character's upcoming plot in a Decider interview.
"I think if everyone can find their Kate, then they're very lucky," he said. "So, yeah, I'm excited for Anthony. I really care for him. If I get to fall in love vicariously through him, with an amazing actress who's playing Kate, then that's going to be amazing. I just want him to be okay. I want to see him smile. And I want to see him dance. Because he deserves the happiness afforded to other characters much earlier in their lives."
Bridgerton Season 2 is coming soon to Netflix.