Brit Pleads Guilty to Treason After Seeking to 'Kill' Queen Elizabeth II
A 21-year-old would-be assassin, who said he wanted to "kill" Queen Elizabeth II after being stopped by a police officer near the monarch's private apartments at Windsor Castle on Christmas day in 2021, has pleaded guilty to three charges including treason.
Jaswant Singh Chail appeared at London's Old Bailey criminal court via a video link from Broadmoor hospital on Friday, after being previously sectioned under the Mental Health Act.
Chail was charged with threats to kill, possession of an offensive weapon and, under Section 2 of the 1842 Treason Act, for "being near to the person of the Queen, wilfully producing a loaded crossbow with intent to use the same to injure the person of her Majesty."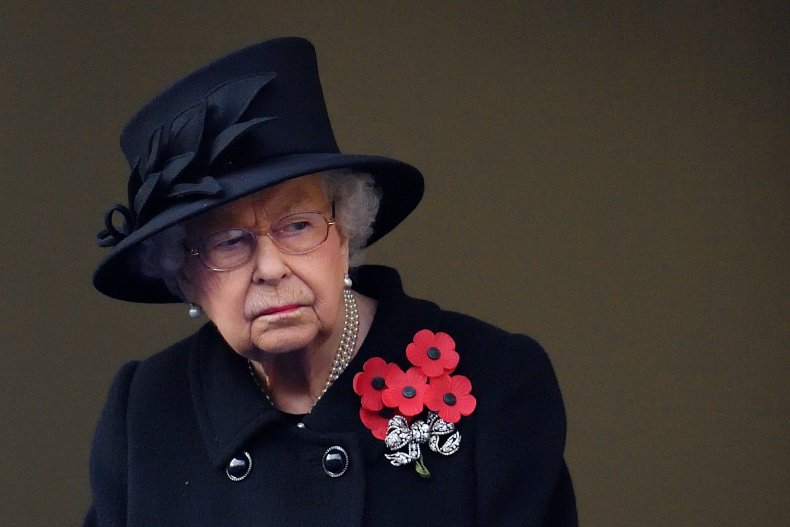 Chail was arrested on Christmas Day 2021 near the private rooms of Queen Elizabeth at Windsor Castle with a loaded crossbow, after he previously uploaded a social media video saying he intended to assassinate the monarch as a form of revenge for the Amritsar massacre of 1919 in India.
Elizabeth was at the castle when Chail was arrested, having made the residence her main home during the COVID pandemic. The now-King Charles and Queen Camilla were due to arrive at the castle soon after Chail's arrest.
When first questioned by an officer, the 20-year-old grocery store worker said, per the BBC: "I am here to kill the Queen."
Chail was wearing a face mask and was described as looking like "something out of a vigilante movie." Inspecting officers found a note on him that read: "Please don't remove my clothes, shoes and gloves, masks etc, don't want post-mortem, don't want embalming, thank you and I'm sorry."
According to the BBC, Chail uploaded a video to the social media platform Snapchat minutes before trespassing on the castle grounds in which he said: "I'm sorry, I'm sorry for what I've done and what I will do. I will attempt to assassinate Elizabeth, Queen of the Royal Family.
"This is revenge for those who have died in the 1919 Jallianwala Bagh massacre. It is also revenge for those who have been killed, humiliated and discriminated on because of their race."
The massacre is estimated to have seen over 300 Indian citizens killed when British troops opened fire at a protest during colonial rule.
Queen Elizabeth was born seven years after the event took place.
Chail faces sentencing on March 31 after the court considers further psychiatric reports.
The last person found guilty of charges against section 2 of the Treason Act of 1844 was a man named Marcus Sarjeant, who was found to have fired blank shots from a starting gun at the queen in 1981 while she was taking part in a procession from Buckingham Palace to Horse Guards Parade for the Trooping the Colour parade.
The act was drawn up and approved by parliament in July 1842 after Queen Victoria had experienced two of eight assassination attempts on her life during her reign.
Newsweek approached Buckingham Palace for comment.
James Crawford-Smith is Newsweek's royal reporter based in London. You can find him on Twitter at @jrcrawfordsmith and read his stories on Newsweek's The Royals Facebook page.
Do you have a question about King Charles III, William and Kate, Meghan and Harry, or their family that you would like our experienced royal correspondents to answer? Email royals@newsweek.com. We'd love to hear from you.