Report Slams 'Glaring Democratic Deficiencies' in Brexit Debates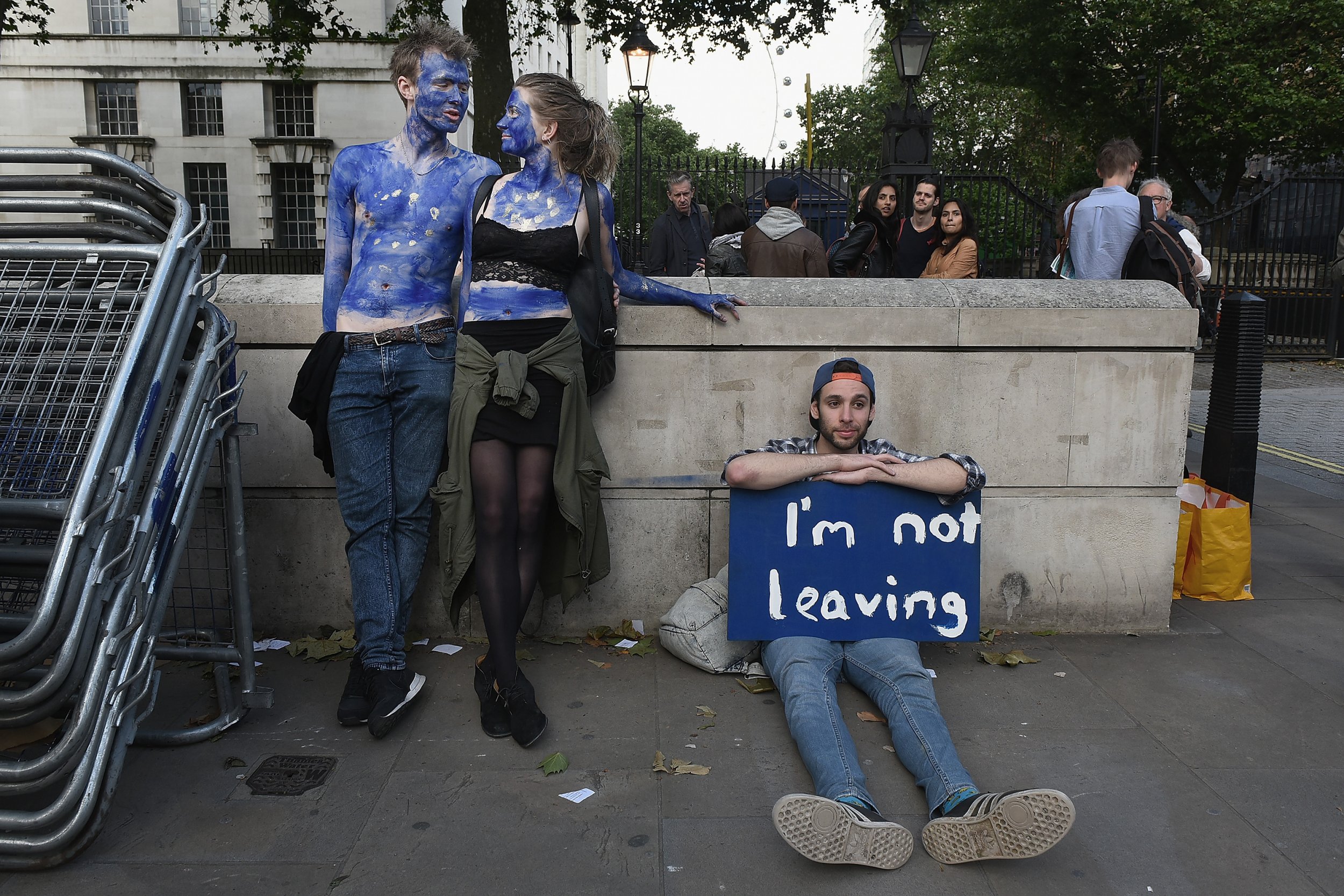 The campaigns on both sides ahead of the U.K.'s decision to leave the European Union was run with "glaring democratic deficiencies," according to a report by the Electoral Reform Society (ERS).
The report, published on Thursday, found that voters remained largely unconvinced by high-profile campaigners on the Remain side—which included Cameron, Labour leader Jeremy Corbyn and Scottish First Minister Nicola Sturgeon.
By contrast, leading figures in the Leave campaign—such as Boris Johnson, who was appointed foreign minister after the referendum; former UKIP leader Nigel Farage, and U.S. Republican presidential candidate Donald Trump—persuaded more voters to back Brexit. Overall, however, most voters said that political "big beasts" had no impact on the way they voted.
The report also highlighted that many voters did not trust the claims being made by campaigners on each side of the debate, with almost half of voters thinking that politicians were "mostly telling lies" towards the end of the campaign.
Claims made included the Remain camp arguing that U.K. households would be on average £4,300 ($5,650) worse off outside the EU, and the Leave campaign saying that Brexit would result in an extra £350 million ($460 million) being made available to the NHS.
The British electorate voted in favor of leaving the EU on June 23 with 51.9 percent, as opposed to 48.1 percent who voted to remain. The decisions triggered a series of seismic political events, including the resignation of David Cameron and the appointment of Theresa May in his place as British prime minister.
In contrast to the EU referendum debate, the ERS said that the 2014 referendum on Scottish independence—in which 55.3 percent of the electorate voted for Scotland to remain part of the U.K.—featured a "vibrant, well-informed grassroots conversation" and had boosted public participation in politics. Turnout in the Scottish referendum was almost 85 percent, while in the EU referendum it was 72 percent.
The ERS's chief executive Katie Ghose said that the report showed "just how dire the EU referendum debate really was" and highlighted the need for a "complete rethink" of how referendums are run in the U.K. "They are becoming more common, but the piecemeal nature of the how, when and why they're done means we could simply end up jumping from referendum to referendum at the whim of politicians," said Ghose.