Britney Spears' Conservatorship Will Not End Anytime Soon, Despite Ruling
While Britney Spears scored a major court victory on Wednesday with her father's suspension from her conservatorship, the battle is not yet over.
Los Angeles County Superior Court Judge Brenda Penny ordered that Jamie Spears be suspended from the arrangement, which has seen his famous daughter's personal and financial affairs taken out of her hands since 2008.
The court order is a major step forward for Britney Spears, 39, in her ultimate goal of bringing the controversial conservatorship to a complete end.
So what happens next? Despite Wednesday's move, the pop icon remains under the conservatorship, albeit with a reshuffled team at the helm. Certified public accountant John Zabel has been drafted in to succeed Jamie Spears.
Jamie Spears had been managing the personal and financial arms of the conservatorship until 2019, when, citing health reasons, he stepped down from overseeing the "Toxic" singer's person.
Jodi Montgomery took over the personal branch of Britney Spears' conservatorship, and continues to hold that position.
As a result of his suspension, Jamie Spears and his lawyers will be required to hand over financial records to the succeeding conservator.
On November 12, all parties will convene in court presumably to discuss the logistics of dissolving the conservatorship altogether.
While it is generally difficult for people to get out of conservatorships once they have been put in place, Britney Spears' case has the advantage of attorneys on all sides backing the move.
According to The Guardian, the parties concerned are expected to present a termination plan in court, which the judge could immediately approve.
However, immediate approval doesn't necessarily result in immediate action, as it could take weeks or months for the logistics to be ironed out after a ruling.
Separate to the conservatorship discussion, another court date has also been scheduled for December 13 to determine related fees due to various parties.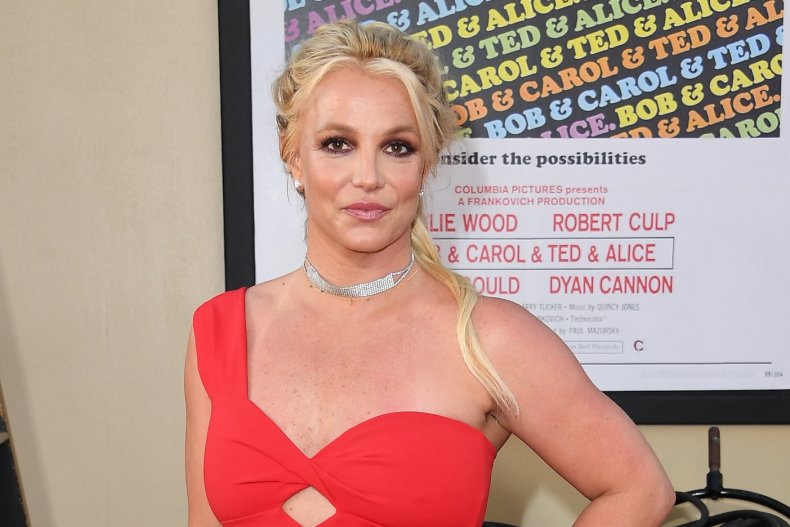 Because of the logistics of Britney Spears' conservatorship, she has to pay her father, his attorneys and others on the opposing side in legal battles, per The Guardian.
Britney Spears has long expressed her objection to the conservatorship, which was put in place in 2008 amid mental health concerns.
The star alleged in a June 23 testimony that she had been forced to perform, take medication and wear a contraceptive device against her will.
Following Wednesday's hearing, the pop star's lawyer Mathew Rosengart addressed journalists and supports gathered outside the Los Angeles courthouse.
"In terms of what happened today, I'm so pleased and proud to say Jamie Spears is no longer a conservator," he told the crowd. "Jamie Spears has been suspended and he will be formally removed shortly."
The attorney then went on to suggest that Jamie Spears' legal issues may be far from over, due to allegations arising from his handling of the conservatorship.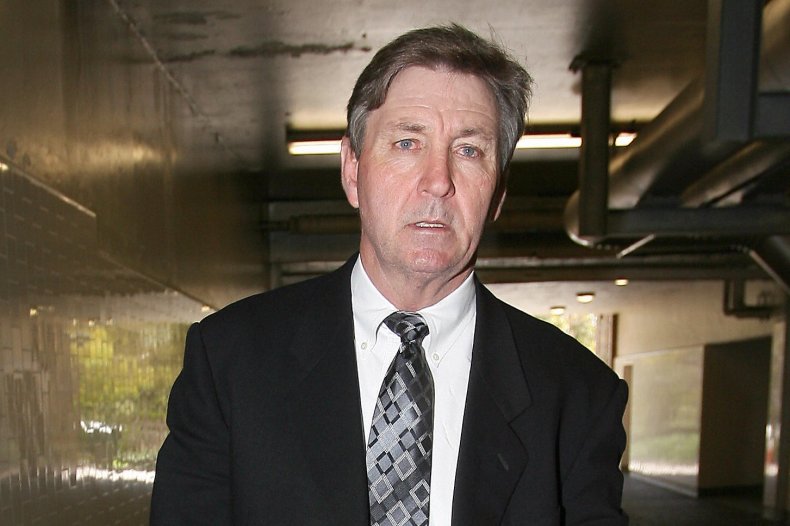 "Jamie Spears and others are going to face even more serious ramifications for his misconduct," Rosengart said. "I said at the outset that my firm and I were going to take a top-to-bottom look at what Jamie Spears and his representatives have done here. That's already in process, and it will continue for as long as [possible] to get justice for Britney."
Citing the claims made in The New York Times' newly released documentary, Controlling Britney Spears, that the star's home and phone had been bugged, Rosengart went on: "I suspect law enforcement—and it's law enforcement's decision, not mine—will be taking a hard look at what The Times uncovered and reported on September 24th.
"And I fully believe that that is why—and I believe Judge Penny agreed with me—his lawyer was fighting so hard against suspension.
"What happens now as a result of him being suspended is he is obligated under the law to turn over his files to the temporary conservator. Those files are also supposed to consist of attorney-client communications. Those attorney-client communications are, in other words, between Mr. Spears and his lawyers.
"It's a cliché, but one question we're going to be asking in regards to Mr. Spears' representatives, not just lawyers, [is] what did they know and when did they know it in regard to eavesdropping, putting a listening device under Britney Spears' bed in her bedroom—something that's very, very troubling."
Newsweek has contacted a representative of Jamie Spears for comment.